Thank you so much EA for this amazing and beautiful game.
FIFA 19 is certainly the most realistic of the entire series,
but after some GP/CPUAI and Squads changes/edits,
it has become completely immersive and exciting.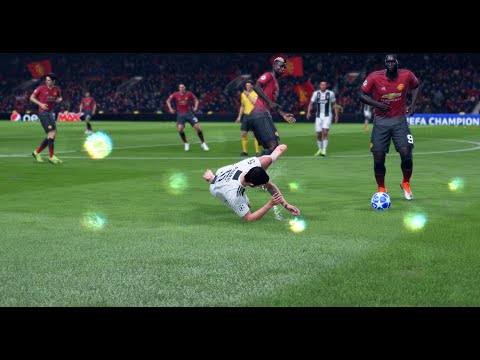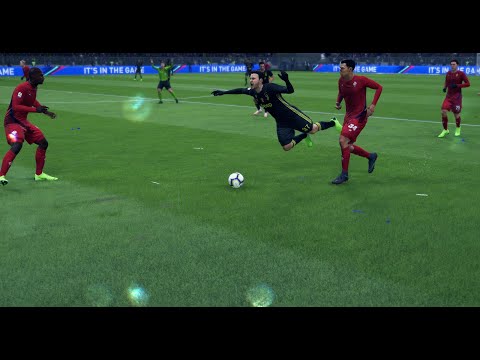 Amazing CPUAI fouls during AGPE Career Mode.
Contact and collision system finally fixed.
FIFA 19 PC is now faboulus and delicious.
AGPE Key features - new settings to improve contact/collision/gameplay:
- Accurately edited/tweaked Squads/players/teams/referees/
multi traits and styles addon for all players, and more....
- Decreased globally the attribute balance
- Increased a bit the distance between player's legs/foots (+20%)
- Increased torque and angular friction
- Increased the distance from last ground height
- Reduced to 0 the ground jump tolerance
- Increased contact/collision system between legs/foots (same player)
- Increased to max and globally the default fall threshold gp value
- Reduced to 0.1 values about TouchType.BALANCE_LEFTFOOT/RIGHTFOOT/FOREHEAD
in order to reduce the balance effect if a collision occurs
- Players force Push Scale Reduction to 0
- Increased CPUAI Psycho Aggression settings (thank you for this amazing new CPUAI mental behavior)
- ......
The best idea and new implementation for the FIFA DEV TEAM:
Please EA finally add (allow users to adjust), via in-game gp sliders,
at least values connected to the strings below:
PSYCHO_AGGRESSION=value (then the user can adjust from 0 to 100)
KILL_EVERYONE=value (the user can adjust: 0=disabled or 1=enabled, to increase CPU fouls if required)
In addition, it could really be a revolution, try to also add/connect to new gp sliders:
[PROFILE_DIFFICULTY]
ATTRIBUTE_0 = " 15, 25, 40, 52, 70, 98 " // attacking
ATTRIBUTE_1 = " 20, 30, 40, 40, 60, 90 " // reaction speed
ATTRIBUTE_2 = " 20, 30, 40, 60, 80, 98 " // marking and space
In these case I've a bit reduced CPUAI difficulty for the 3 CPUAI attributes,
connected to the 6 difficulty levels.
As example for the ATTRIBUTE_1 connected to the CPUAI reaction speed,
my favorite setup is:
//1-beginner -- 20
//2-amateur -- 30
//3-semi_pro -- 40
//4-professional -- 40
//5-world_class -- 60 (my career mode difficulty)
//6-legendary -- 90
//ultimate isn't here (because go to all settings=99 if enabled)
I suggest to add in the default gp customization screen an extra menù:
Advanced GP Customization Settings in order to allow Fifa users to adjust the gameplay.
If this were added in the game you will always receive positive comments.
These adjustments will make the game special and completely customized for every FIFA player.
Everyone will be happy, 100% insured, please beleave me.
In this way FIFA 19 will be the most incredible game never made in the history.
Extra gp settings would only be for the offline gameplay against the CPU.
Just try to imagine, users who will share in this forum and all around the world,
their AGP(E) setup by recommending some settings, etc...
Pure passion and love for FIFA since 1999.
Sorry for my english fortunately I know perfectly the universal language of mathematics and programming.
With affection and esteem,
Laboratory Professor of Physics and atomic instrumentation.
Robotics, Artificial intelligence coder and editor.
Shared some details about me just to make people understand:
I'm not a little kid or spammer, but I'm an ultra loyal to EA SPORTS and ultra FIFA 19 passionated,
and I would like to see all of you happy like me.
To everyone,
in this thread I just want constructive comments,
I'm very good at perfecting/setup something that has already been built from scratch,
but I'm not better than any EA programmer, I want it to be clear.
Thank you EA for the magic game.