Voting for defenders is now closed.
Here are your winners!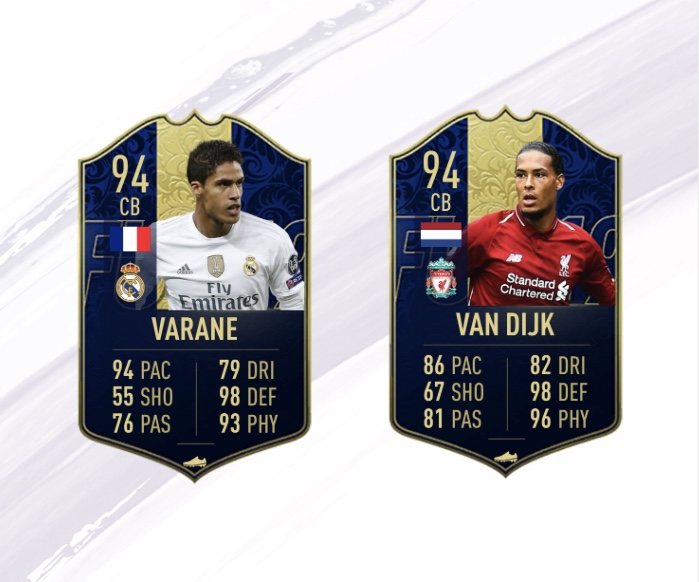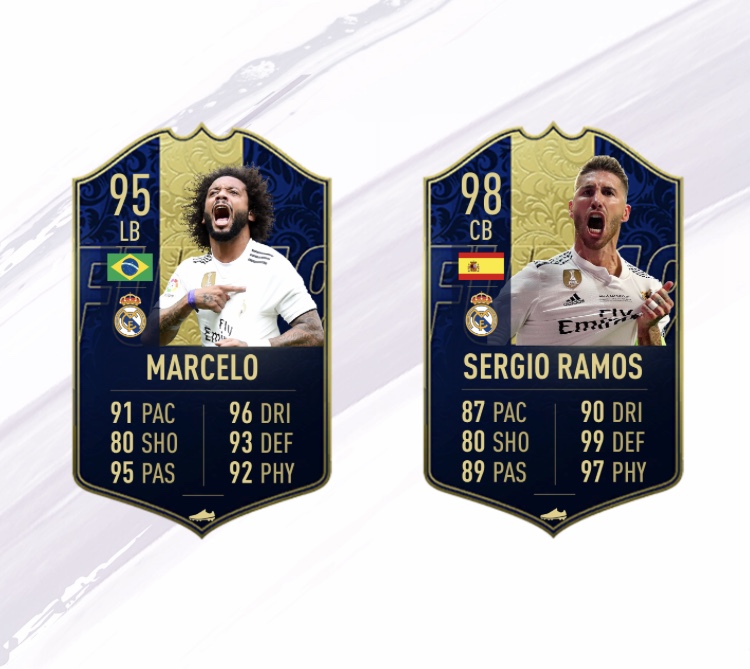 OP:
This is a simulation of the TOTY selection based on forum community vote. I will keep each category's voting open for 24 hours and then open the next category of voting. In case of a tie, there will be a runoff "election" with the tied parties.
I have made the poll anonymous to maintain voter impartiality.
For these remaining categories, I will conduct the poll on StrawPoll because I am not able to accomodate multiple voting options or more than 10 options on the built in poll feature here.
Vote here:
***IMPORTANT*** make sure you select FOUR choices in the poll. No more, no less. You can technically vote for eveyone on the list, but what would that help?
Defenders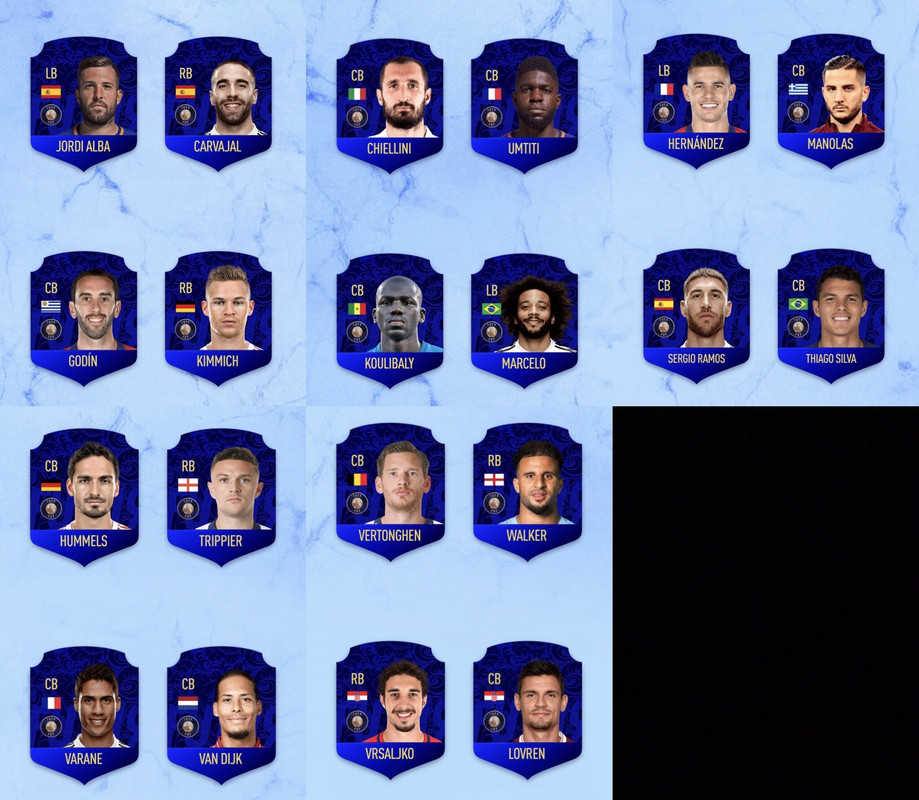 Final results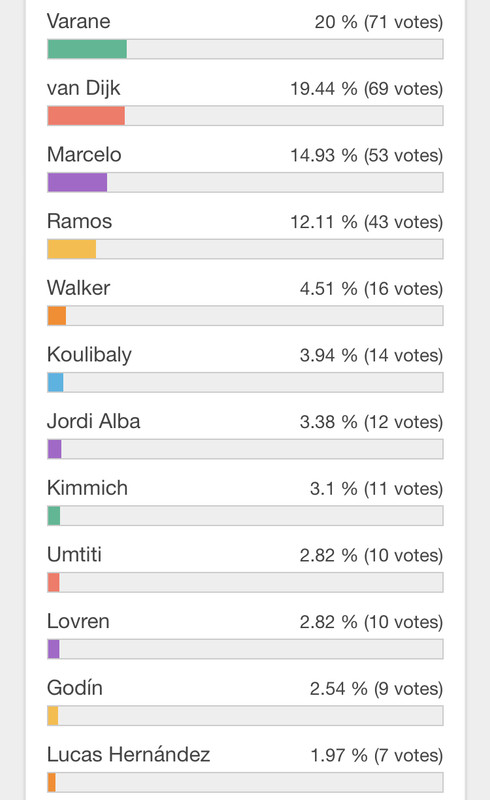 voting for defenders closes 1/4/2019 at 18:00 UTC
The selection so far
Goalkeeper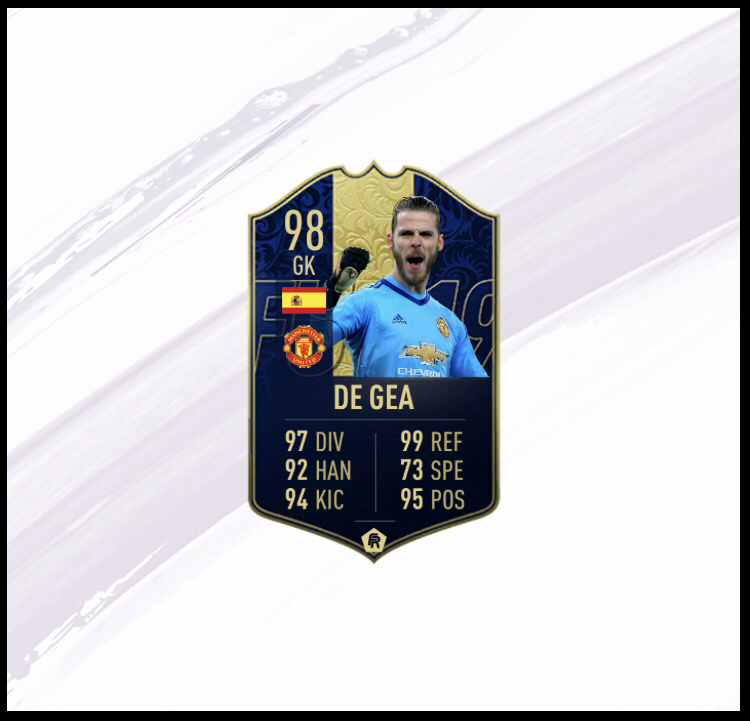 Post edited by RayS on