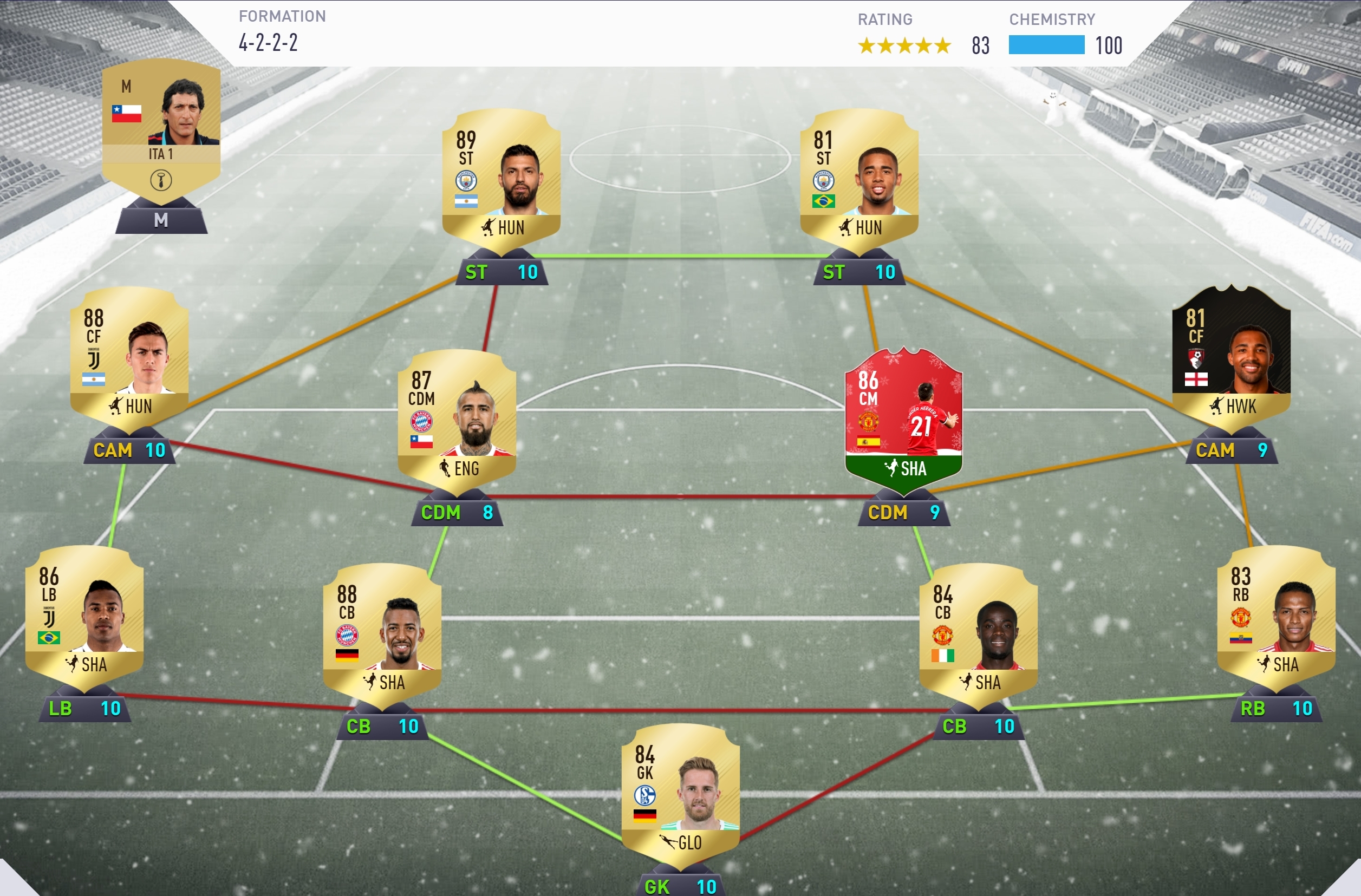 dont know who to play instead of if wilson, whos kind of a placeholder. last weekend i played jesus at rcam with aguero rst and tried a few icons as the left striker. went through crespo (85), larsson (86) and shevchenko (88). all good finishers but not great on the ball. also tried sif arnie as cam and st but a bit too clunky for me.
basically i just want someone similar to aguero to play up with aguero. sad as it is jesus seems closest i've tried in terms of speed, ability on the ball and finishing. i've also tried lewondoski before and thought his finishing was amazing but find it hard to get him in a team without messing up chem too much.
other option is keep jesus and aguero upfront and then try a different prem rcam or icon maybe?
i have about 500k and around the same again on my trade pile which i can go into if it would make a big difference.
i've wasted a good 100k in tax just trying out players for this final position, which is why im asking for some suggestions.