Packed TOTY Alves. So because I packed Alves I have some money spare. Can upgrade Kante to Veron or Martial and Clichy to Neymar and Alba. The team is played as a 433 (4)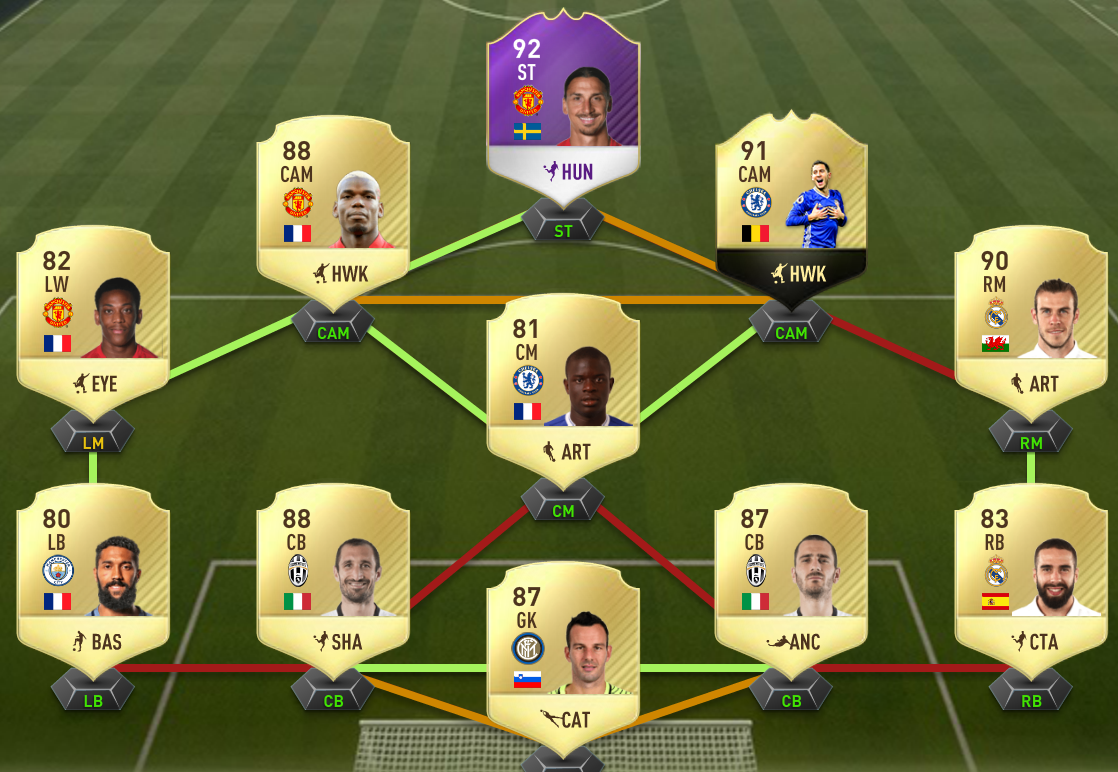 Currently leaning towards Veron, as Kante is very disappointing going forward.
Maybe you have some other alternatives as well?