Got this team atm waiting for PS4 release next week, however I'm not fully sure Morata is my best option.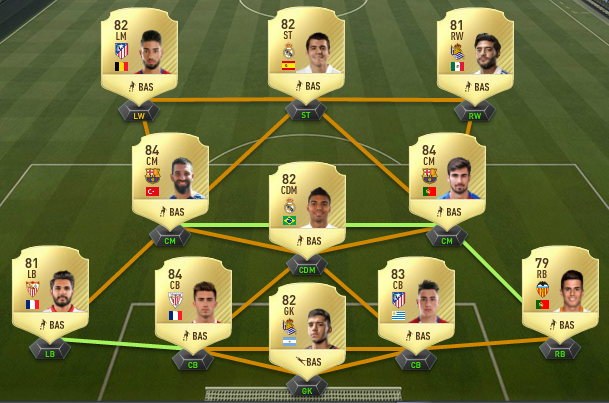 Are there any other options (barring expensive players such as Suarez, Griezmann, Benzema or James etc) who would be better at ST, or maybe even CF if I switch to 4-3-3 (5)?
Was thinking maybe Gameiro, Aduriz or Isco?