Do you know why unwitting players buy unscrupulously inflated or priced fixed items?
An unwitting player builds a squad and while in the squad builder he chooses to search the market for each player. The game shows 6 of the item (ending soonest) and he chooses from those 6 items regardless that the price of these items could be unscrupulously inflated or price fixed.
Traders spend hours searching and buying cheaply then relisting at higher prices for unwitting players to buy. I've read many posts on here about it and people pride themselves on how well they price fix or flip items to an unwitting customer.
FIFA Community Manager Chu Morah talking about FUT 16: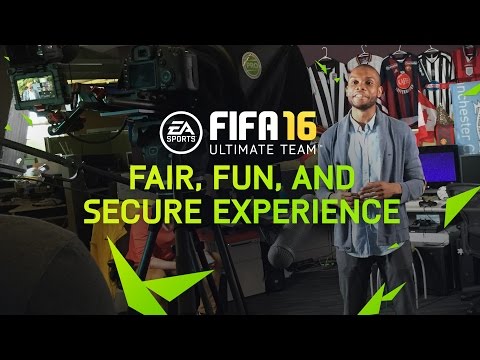 In the video Chuboi says he is a trader and the FUT 16 market will be much more trader friendly with much wider price ranges.
Do unwitting players know they are being conned? Of course not, otherwise they would spend their coins wisely.
Should conning unwitting players be an acceptable consequence of FUT 16 trading?
If not, how does EA ensure unwitting players aren't conned by unscrupulous traders?
Prominently display the average price of the item so unwitting buyers know how much they should be paying.
Also provide the buyer with a page of 12 or 18 items instead of only 6 when searching the market from the squad builder. An unscrupulous trader attempting to price fix by listing the same player 10 times at an inflated price will have a much harder time conning an unwitting buyer.
To further protect unwitting buyers the game could limit how many of the same item an unscrupulous trader can buy although some items should not be restricted. It wouldn't make sense to limit how many contracts you can buy so to prevent unreasonable exploitation EA would decide upon reasonable price ranges for example 150 to 500 coins rather than 150 to 5000 coins for these items.
Tl;dr: Should EA act to prevent unscrupulous traders from conning unwitting players out of their coins?
Post edited by happyblue on