current team: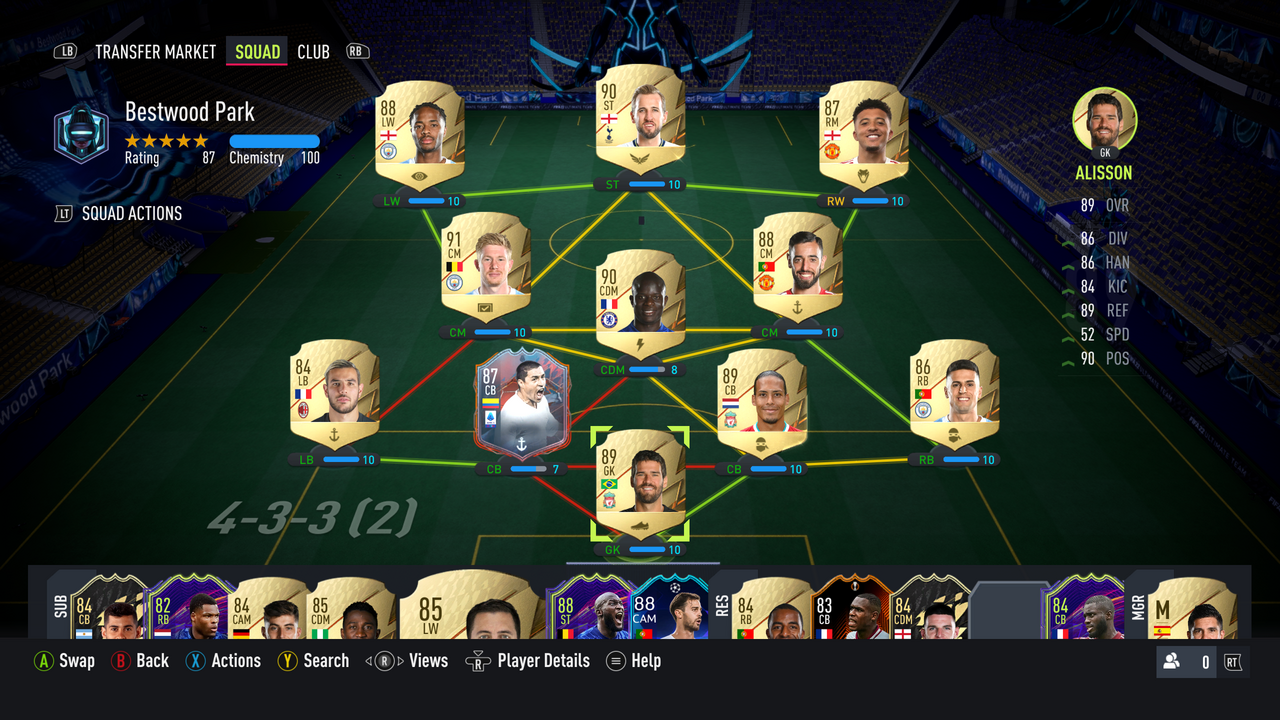 OK - first off my striker is actually OTW Lukaklu - used Kane for an objective and forgot to change him....
I have 320k currently. options Im considering:
1. Replace VVD with Varane. Better WR and makes Kante's chem 10. Downside is I dont free any coins as VVD and Cordoba are both untradeable - also Id need to swap Alison for either Lloris or GD for chem.
2. Upgrade Hernandez to his inform and bring walker in for cancelo. Downside a bit pricey for a small improvement?
3. Replace Sterling with Son
4. Replace Sancho with Salah - though I need another 50k or so for that.
5. Anything else??