So this idea is pretty simple, i'll be playing FUT Draft and posting the prizes I receive, teams I make, teams I play against, my thoughts about the team & the results of each run until I receive a 100k pack to get an idea of how common/uncommon they are
I'll be using coins to enter the Draft & selling everything apart from contracts that I get in the packs & posting totals down below to see whether it's worth it or not to enter with coins
Posts will look a bit like this (from a playthrough yesterday) and will be updated after each playthrough, aiming for 2 a night
Playthrough #1
Original Team (will be from webapp pic in the next playthrough):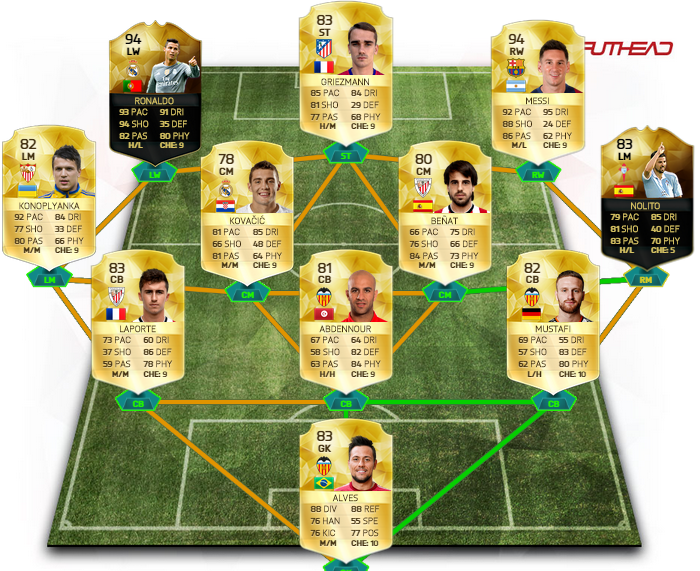 After Subs: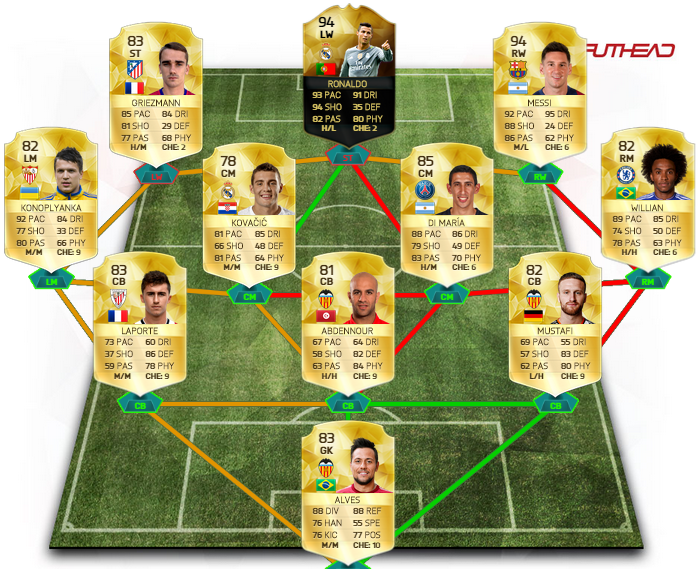 Teams Played Against & Results:
Will be 4 teams here hopefully on each playthrough
I actually won all 4 games with this team, can't remember the results but one game was 7-1 with Ronaldo scoring 6 haha
Thoughts on the Team & formation:
I'm a big fan of 3 atb this year and every chance I get of picking a formation with 3 atb in the draft i'm going to take, the amount of options you have in attack are just ridiculous and I find that its much easier to defend with 3 Cb's compared to 2
It seems as though you get a lot of BBVA players to choose from in FUT Draft and so to keep things interesting i'll be alternating the league I build every playthrough. I seem to always hit IF Ronaldo as well (not complaining) so he'll play a part in most of the drafts too
GK: Made a few good saves, punched the ball out from corners a bit instead of catching though
Defense: 3 solid CB's all with good pace, my favourite was probably Laporte
Midfield: Love Kovacic this year he always plays great for me, didn't really notice Willian or Konoplyanka
Attack: Ronaldo & Griezmann scored the majority of my goals, Messi was a bit quiet at RW might be more suited to a RF this year?
Prizes & Pack Pulls:
Packs: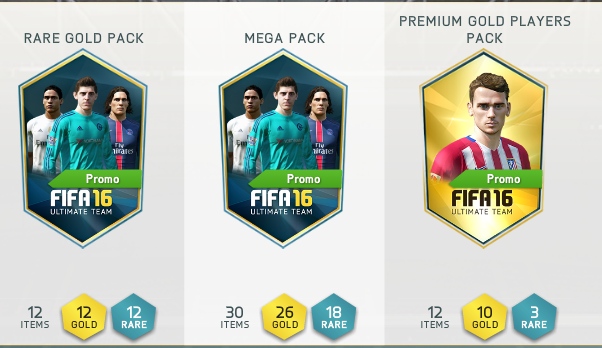 Pretty decent prize I guess, thought the Rare gold pack was a 50k pack at first though
Pack Pulls:
Will post the packs as pictures and in full next time round, but here's the noteable pulls from this playthrough in a list, with the sold for prize on the right
Guarin - 15,250c
Leandro Castan - 8,900c
Mane - 7,000c
4 Gold Squad Fitness - 4,400c
+ the sales of other 1-2k players, discard gold players & consumables (not contracts)
Total coins made after sales: 48,500 - 15k entry fee & 5% tax = 31,075
Not bad for 4 games I guess!