Jari Litmanen, better known as kuningas, aka. the King in finland. Legend in FIFA, and so much more for every Finn. Played astonishing long career, 24 amazing years. Suffering horrible injuries during his time, he still managed to maintain a high standard in his performances (atleast in national team, which he sparked up oh so magically) during all those valued years.
Few in-depth facts about the man himself
Following video is from 2009, when Finland faced Germany. Jari was 38 years old, and was still, the best player on the field. Substituted off, he received standing ovation from the supporters of Germany.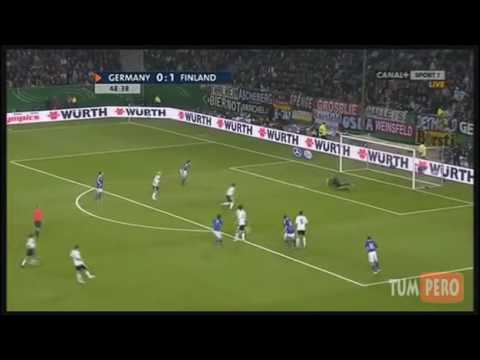 Many people don't know much about Jari in general, especially questioning the legend card.
Jari displaced Bergkamp after his injury in 1993 at Ajax. Jari won the Champions league during the 1994-1995 season, being arguably their best player in that team including the likes of Overmars, VDS, Kluivert and Seedorf. During 1995-1996 Ajax fought their way in to the CL final again, which they lost to Juventus, despite Jari scoring in the final. Jari also won the golden boot of CL that year, placing third in Ballon D'or competition. Jari was so adored by Dutch people, that there are almost 2000 kids named after him there.
Picked him up for considerably cheap, and of course, fresh.
Despite EA messing up his card completely (should have -15 pace, -3 shooting and +9 passing & dribbling, and 5* weak foot + 4* skill-moves)
95% of the games will be played in Divisions:
Current teams:
Graveyard of old teams, and their Pros and Cons:
Notable: I am not forcing the ball to Jari, excluding that he takes my penalties!
Jari's stats so far:

Games: 1000/1000
Goals: 518
Assists: 282

Record: (W/D/L) + quits from oppositions that didn't give result

733-81-136 -51

MOTM awards: 350

Average rating:8.10
Stats so far for the team: (in divisions)
Last year, undefeated to Div 1 title, this year didn't happen
No point to grind winning percentage as there are no leaderboards
Will be updating this every 50/100 games