Let me just start by saying that I've been playing Fifa for years ( 1997 ) and I've played Every Version of the game . Huge Huge fan since childhood.
Until Fifa 12 I was a Casual player ( Dev 3-4 ) . just abusing pace and exploit what ever way I could score .Then I discovered FUT and It got serious . I started following YouTubers and read guides. and thanks to people like KTZ777 and
@HekTic_JukeZ
my style of playing got switched to a positioning slow build up Tiki Taka kind of a play . and from a Dev 3-4 player I got the a point that I could win Dev 1 .
Every Year there are some aspects of the game that I struggle with at the beginning.
Like How to take Free Kicks , Corners , ect …
But man o man the story of Fifa 16 is very different .
I've played 32 Games in past 48 Hrs and the things that I am struggling with are so basic that is taking the fun out of the game . Basicly I cant Pass and I cant Move …
- High Percentage of my passes get intercepted my passing accuracy is at 69%
- Short passes are not accurate enough and Driven passes are hard to control even by the best of players with high ball control stat
- You cant run into spaces because Pace is gone , and you cant pass and turn because agility has been nurfed down .
- Also Skilling was a major part of my game for penetrating the defense line with my CF ( 433 False nine ) and that is also gone
Free Kicks , corners and Crossing are kind of allright which most of my goals are comin from at the moment
My Record is 23-1-8 which is not that bad but everything that makes my game enjoyable is gone in this Fifa .
I have a feeling that EA will release a patch soon . fifa16 Reviews are not good at all and rating are low ( 7.8 IGN ) . If they keep the game like this they might loose alot of costumers .
Update Sep30th
---
Ive been reading alot of guides and watching alotta youtube .
It took a week for me to get used to the new mechanic of the game but I think im getting it .Im not saying im very good now , but I can PLAY the game lol. I Won Dev9 with 5 Wins in a row , I know its nothing big but for me it was a huge chalenge.
I had to change my playstyle completley and made myself beleave that this is a completly new and different game .
It was way to early to give up on FIFA . and I just love this game so much to do that yet
I hope all players who are struggling give this game another chance
here is a list of things that might help
1- Change your Game Style
I used to play Fast build up , 433 , down the wing /dribling/ skiling kind of a game
now Im playing 41212 slow build up possition / simple ball roll / longshot
2-Understand the mechanics of passing
which is completly different ( got a passin Acc of 72% which is not bad ) .
imaging yourself in the feild you actually have to face some one to make a pass through him , you cant expect those magic ping pong passes from privious fifas
3- Find new ways to score in this game .
I realized finess shots are the way to go from long distance inside the box and 1vs1 just do finess shot
4- Pace
pace is still a big factor in the game but just in real life you can only use it when you have space .you cant just run around with Ibarbo abusing pace anymore. down the wings works best for me
this video helped alot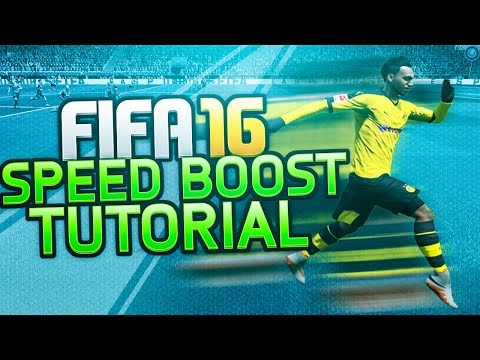 5- Skillin
like I said before skilling was a major part of my game but because of the new animations in the game alot of old skill moves are not as effective anymore
you just have to give it time and find the new skill moves that works in FIFA 16
this video helped alot
I still have ALOT to learn , I would Appriciate any comments and guidence