The Ivorian King
Added a title, don't worry I'm not going full Youtuber on you guys
So I packed Drogba in my second PIM pack and tbh, as the icon roulette wheel was removing nations I was left with some duds so I was kinda relieved to see him pop up. I know
@abhreebhu_45
loves the prime so I'm sure he will like this review.
The team:
The tactics:
352: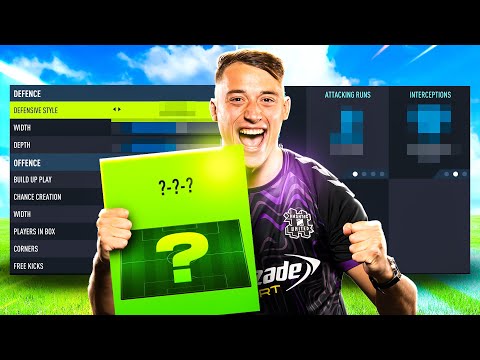 Here's the stats:
Games: 22 (Rivals Elite)
Goals: 25
Assists: 7
Futbin:
https://www.futbin.com/22/player/24776/didier-drogba
4* WF
4* Skills
Body Type: High & Average
Height: 6'2"
Workrates: H/H
Positions:
LST: 10 games in a 442 [LoOk At Me iM a MeTa RaT]
LST: 12 games in a 352
Chem Styles:
Engine: 22 games
Shooting:
He's really good at finishing I won't lie but he lacks that curve to finesse either inside or outside the box which kinda limits him. Normal power shots are the way forward. I did notice that he would miss some chances that left you scratching your head then would bury the harder chance. I think overall I would say the PIM Klose was definitely better at finishing than Drogba.
Passing:
He's similar to Klose in this respect, keeping it short you don't have any problems but the second that you need him to try anything fancy or longer it falls to pieces. They aren't the worst in the world but I've definitely seen better from strikers
Pace:
This is frustrating for me, he just doesn't seem as fast as his stats suggest with him having 97 pace with the engine style applied. Thankfully he has that presence so a quick tap on the LT floors the defender and you can create some separation. Overall I'm dissapointed by this.
Dribbling:
As expected, this isn't his forte in the slightest. He's just a tad too clunky so you have to rely on his strength to get out of trouble. I'm comparing him a lot to Klose in this review and without a doubt Klose is better in this category.
He may aswell not have the 4* skill moves, they don't pull off well other than the La Croquata and Berba spin. I wasn't expecting him to be great but I expected better. It's a good job I rarely skill.
Defending:
Other than a presence in the box from corners, nothing to note here.
Physicals:
Definitely his best category, if you know how to use bigger strikers then you'll have a field day with Drogba. I'm using targetmen to shield the ball and bring others into play more than I am just pinging this to their heads. At one point Drogba shielded the ball from Theo Hernandez and Simon Kjaer and laid the ball off to R9 in acres of space.
He'a just a monster, there's nothing to say really. He's like taking a battering ram to the bus door and it's great
Systems & Formations:
100% you need him with a strike partner or at least surround him with players, if he was that bit better at turning he would be a complete FIFA striker for me but I think you get the best out of Drogba by using him to draw attention and bring others into play. I know Pele and R9 had a field day and were scoring a lot more
Conclusion:
He's great, I love him. Sure there's things I want better from him but he's doing wonders up top with Pele and R9 and he will be staying. If I had Klose untradeable though this man would be out and in goes Klose for me personally.
I'm going to be trying him out with a finisher chem style this weekend to see if I can boost his dribbling and finishing so I'll post an update when the WL is finished.
I've also attached some more gameplay clips (it's easier to get for attackers I find) just to demonstrate how I use him.
Pros:
- Physicals
- Hold up play
Cons:
- Clunky (with engine)
Battering ram: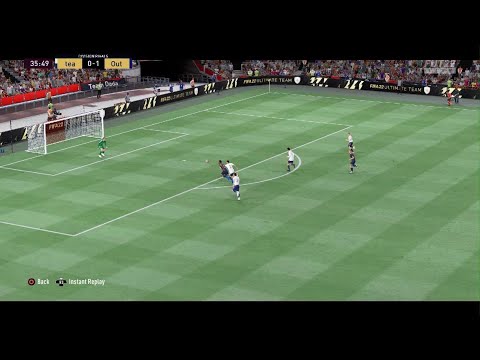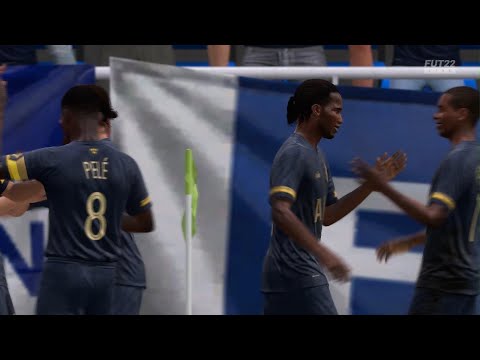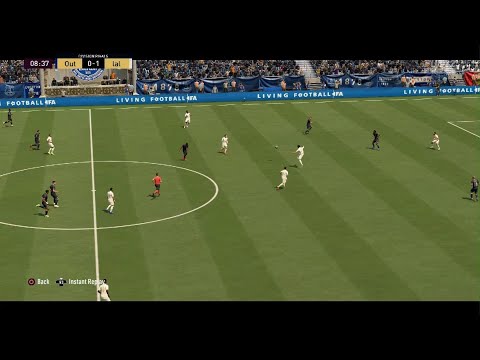 Overall Rating: 8/10