I know a certain
@BeppeSignori
will love this review as I've seen him on the forums raving about Italian icons
The other thing is that I did the PIM SBC last night and got Baresi, so I was understandably annoyed that I overpaid 200k in fodder and got a player back in a position I already was stacked in. I tried him out nonetheless out of stubborness and this is the review.
The team:
The tactics:
352: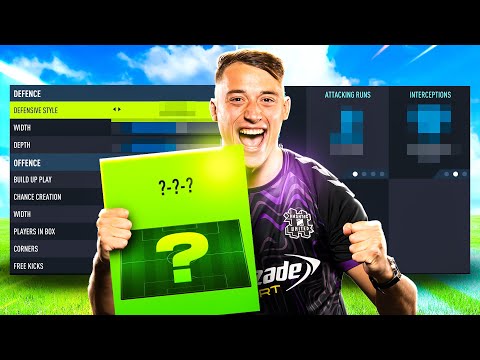 532:
https://fifaforums.easports.com/en/discussion/comment/11139316#Comment_11139316
(Credit to
@FarPostGhost
- These are excellent)
Here's the stats:
Games: 13 (Rivals Elite) [10 RQs]
Goals: 0
Assists: 1
Futbin:
https://www.futbin.com/22/player/24754/franco-baresi
3* WF
2* Skills
Body Type: Average
Height: 5'9"
Workrates: M/H
Positions:
RCB: 13 games in a 352
Chem Styles:
Shadow: 2 games
Catalyst: 11 games
Shooting:
I haven't ever shot with him. I think he will have a nosebleed if I sent him forward.
Passing:
Great with either a shadow or a catalyst, obviously much better with the catalyst. He got a single assist (I couldn't get a clip because the opponent quit) which was something Tony Pulis would have been proud of, long 70 yard lobbed pass right to Klose and smashed into the corner... Beautiful.
Short passing is also fantastic, I don't misplace many passes with him so he's quite reliable to knock the ball around the press.
Seriously guys, look for passing stats in a 3ATB it's invaluable
Pace:
This is mental, he does get outpaced in an out and out foot race but he keeps pace not far behind the likes of Mbappe, so when the inevitable cut inside or shot comes he can nip in and take the ball. The mental bit is that he felt like he was the same pace as Varane and Varane should have had 98 pace with a shadow. Make of that what you will but it's quite surprising for me.
His transition speed is excellent as well, one game he kept a 93 Neymar at bay even though the guy was spinning like an idiot. Neymar was pocketed.
Dribbling:
Simlar to Mings, he's actually quite good on the ball. He can evade a press with a quick turn although I definitely wouldn't get fancy with him.
Defending:
This is where the man shines! I found that Baresi was always, and I mean always, in the right position. He came up against a few POTM Mbappes etc and as Mbappe was turning Baresi was there tackling and taking the ball or nipping infront of the attacker (without me controlling him might I add) to intercept. I mean, it shouldn't be a shock that one of the best Italian defenders is good at defending but it's FIFA and we all know what the game is like.
Physicals:
This is the let down for me, he's not the strongest nor is he the tallest. Usually smaller players can get bailed out with higher jumping like Cannavaro but ultimately Baresi fails here. It also just comes down to sheer nature in the fact that taller players are better in the air than smaller ones and Weghorst (if used right) will wreak absolute havoc against Baresi. He wasn't the most agressive persay but had just enough to outmuscle a few attackers here and there.
Systems & Formations:
100% a 3ATB defender. If he was taller or you lash an anchor on him you could use him in the 4ATB but if you're like me and value the pace a bit more, 3ATB it is.
I don't think he can play in the central CB position either due to the height but outside CB he's perfect for.
Conclusion:
Top notch defending let down by the physicals, that pretty much sums up Baresi. He's going to replace Varane for me though, I found he was more reliable than Varane personally. Plus it's Baresi, the man was unreal back in the day and you can't beat a bit of nostalgia (hence Klose and expect a review soon!)
So, He comes in at about 450k and has an SBC that is valued around the same. Is he worth it to buy? Not one bit and the reason I say that is because I think he's overpriced. Sure he's a fantastic defender and if he was 250k I'd say he would be but you have to remember you can get a Tyrone Mings and a plethora of other top CBs for much less and tradeable.
If you pulled Baresi out of the icon pack though, don't just lash him into an SBC he's actually worth putting into your team, I just wouldn't buy him.
Pros:
- Defensive positioning was immaculate
- Passing
- Transition speed
Cons:
- Price
- Physicals