Another quick review for you all on EOE Defoe. I wanted to get him done as I know he's going to be popular with a lot of people plus I used to enjoy using his cards in the old FIFAs.
The team:
how to create a new album on facebook
The tactics:
352: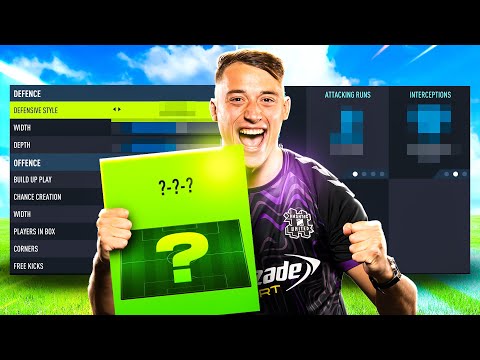 532:
https://fifaforums.easports.com/en/discussion/comment/11139316#Comment_11139316
(Credit to
@FarPostGhost
- These are excellent)
Here's the stats:
Games: 10 (Rivals Elite)
Goals: 7
Assists: 1
Futbin:
https://www.futbin.com/22/player/25091/jermain-defoe
4* WF
4* Skills
Body Type: Lean
Height: 5'7"
Workrates: H/L
Positions:
RST: 10 games in a 352
Chem Styles:
Hawk: 5 games
Engine: 5 games (preferred)
Shooting:
As expected, Defoes shooting was top tier. There was only one instance were I put him on his left foot and shot and was expecting the net to ripple and it missed just past the post. Overall though I thought he could be relied upon to hit the back of the net. His finesse shots were also very very good, not the best I've seen this year but still good.
Passing:
It just felt a bit meh, I know he's a striker but I'm used to using Weghorst and R9 lately and their passing pretty much always finds the mark. Short passing is okay, it usually finds the man I'm looking for but anything remotely complicated just felt risky and usually failed.
Pace:
He's quick, without question he is. When he gets flying he gets flying but tht should come as a shock to nobody. Using the Gelson Martins scale, Gelson still takes the crown but Defoe isn't too far behind
Dribbling:
This just felt a bit meh to be, for some reason I never felt like the ball was secure with him and sometimes he took these touches that were too far away. It did get noticeably better with the engine chem style though, I still wasn't as impressed given the stats he has. I don't want to feed into this "fake stats" business I've been seeing but I'd be hard pressed to say Defoe play to what his stats suggest.
Defending:
Ineffective.
Physicals:
He does fight for the ball but other than that he just gets bullied off the ball when a defender gets near him so I found myself quickly passing away when someone got near.
Heading was none existent as well, he's 5ft 7, he obviously got mauled by Varane and Ramos
Movement:
Seriously seriously unimpressed by Defoe's movement. He was a nightmare to get into goal scoring oppourtunities with. I kept finding him making runs and when you need him to move to the space... he carried on running to get marked. It all just felt generic (trying not to go full Inception here)
Systems & Formations:
He 100% has to be played with a strike partner. He's too small and not gifted enough dribbling to hold his own. I get that this is obviously personal preference but if I'm looking for a lone striker, they need to be a good all rounder or sublime on the ball.
Conclusion:
Overall I found he was bang average and just another small striker with a lean body type. There's loads of these types of players and I find they all play relatively the same. His SBC isn't breaking the bank but again, it's close to TOTS andn that 85n rated squad can be used on a player or SBC elsewhere. I've found myself regretting doing him and he will be yeeted into another SBC, I only done it to review.
I watched Zwebacks review and he said he felt just as good as his 98 Pele on the ball and I can tell you right away that simply wasn't true for me (I have the 95 version).
Pros:
- Top tier finishing
- Very fast
- Cheap
Cons:
- Generic movement
- Dribbling not spectacular