Another one for you all, apologies for the short amount of games but I thought some games are better than none, especially with this SBC expiring tomorrow as well. For some context, I've just went from a defence with Smalling, Cordoba and Theate to the bundesliga one below and I'm still not sure on the entire defence but I'll try and focus on Pavard best I can.
The team:
The tactics: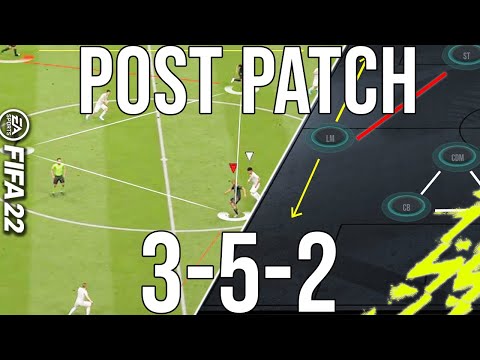 Here's the stats:
Games: 10 (Rivals Elite)
Goals: 0
Assists: 0
Futbin:
https://www.futbin.com/22/player/25035/benjamin-pavard
3* WF
3* Skills
Body Type: High & Average
Height: 6'1"
Workrates: L/H
Positions:
RCB: 10 games in a 352
Chem Styles:
Anchor: 10 games
Shooting:
Didn't ever get the chance to shoot with him and I'd be very worried if he was up there
Passing:
I think this is where the card shines for me, he's pretty reliable on the ball especially to play out of defence. With me playing a 352 lately I've really been valuing having good passing of late. Also, I have whipped a few naughty crosses and cross field balls with a lot of ease.
Pace:
He's quick, I think personally on a Varane level if I had to compare. His recovery speed has been great and his transitioning in the jockey has helped keep them pesky opponents who spin and spin, this can also be part of the dribbling (although I read defensive awareness contributes to that)
Dribbling:
As usual, he's not Messi HOWEVER he is really agile considering he's a defender. I wouldn't play him at fullback I don't think he's that agile but he could hold his own as a lone CDM and CB. I don't focus too much or do anything too fancy with CBs, but it's helpful to play out of the press.
Defending:
EA apparently nerfed this FB at CB business but I haven't noticed any difference compared to a normal CB. He does get caught out on the odd occasion, he's not the best CB I've ever used, if I was being overly critical I'd say Theate is a better out and out defender.
I do kinda notice the aggression in tackles as well but it's manageable, it's hard to tell if it's this game or not sometimes though.
The Showdown:
I'll keep this section for this just for some added information but Bayern are playing Villareal away from home.
Villareal - 7th BBVA - 2 wins 3 losses in 5 however they did beat Juventus in the previous round
Bayern - 1st Bundeslifa - 3 wins 2 draws in 5
Maybe some Bayern/Villareal fans can shed more light on this.
Systems & Formations:
I think this guy is definitely, 100%, a CB and a CB in a 3 man defence. He's not offensive enough to play FB in my opinion. He's a good ball playing defender, he's not a brute and won't bully attackers which I think you need in the CB position in a 4 man defence.
I do think though you could play him at CDM if you really needed to, but only as a CDM that drops between defenders or a lone CDM. He offers very little going forward to warrant being in a 2 CDM formation like a 4231
Conclusion:
So, everything sounded good with Pavard no? Well not really. The way I see it is that he's just the same as any other CB you could get in the Bundesliga or French (there's a million of them) here's just a few that you could get tradeable (and mostly cheaper):
-
https://www.futbin.com/22/player/22967/evan-ndicka
-
https://www.futbin.com/22/player/24981/piero-hincapie
(can upgrade for a +3)
-
https://www.futbin.com/22/player/22379/moussa-niakhate
-
https://www.futbin.com/22/player/21863/nordi-mukiele
We all do this SBC for the upgrade but look at Hincapie? He can go up +3 (he already is pegged in for a +1) and is 60kish.
Even with the upgrade would it make that much of a difference so close to TOTS?
I'd only do this if you need a RB to play in CB with good workrates (You could again just get Mukiele) or you have Hernandez/Sule untradeable and need the links.
Sorry for the doom and gloom at the end, I'm just giving my honest opinion from what I've seen so far in 10 games
No gameplay for this man as I usually just clip the goals I score (plus you'll only see my shocking defending anyway).