Getting this one earlier than the last one, there's less games but I'll provide an update with more games etc. Also, being an Everton fan I can give a bit more information or view on the showdown game on Wednesday if that helps although I don't want to be dragged into a war of words with any other blues on it
The team:
The tactics: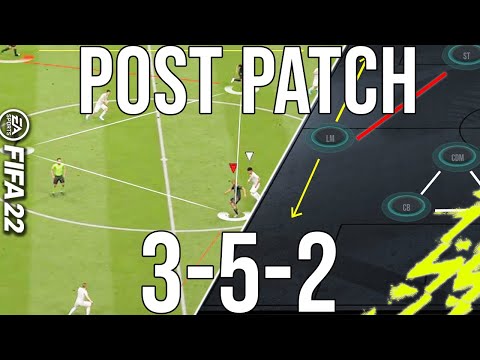 Here's the stats:
Games: 10 (Rivals Elite, WL Qual)
Goals: 17
Assists: 4
Futbin:
https://www.futbin.com/22/player/25032/wout-weghorst
4* WF
4* Skills
Body Type: High & Average
Height: 6'6"
Workrates: H/H
Positions:
ST: 10 games in a 352
Chem Styles:
Engine: 10 games
Shooting:
Wout has really good shooting for me, he's usually very clinical as well although he has had this howlers in the finishing department. For the most part though, I can back him to finish. Heading is a different one because it's manual and I'm shocking at it however I'd say usually a free header lands and I dare say, in the hands of someone better at heading, he will bag even more
Passing:
Top quality passing for me this, I used an engine on him mainly for overkill but I want him to hold the ball up and lay it off to overlapping players and he does this perfectly. Is he Xavi? No. What he is is a good ball playing targetman
Pace:
He's quick, but he doesn't look it. He's got them lanky legs that just look awkward at speed and he does get caught up by quicker defenders like Varane etc. He's not slow... he's just not blisteringly quick either. I'd just use him as a focal point and not to tear in behind
Dribbling:
He isn't clunky, he's heavy to a degree but you can still turn really really well with him. Consider that he's 6ft6 with a bigger body type it's quite surprising. Definitely Ibrahimovic vibes from years past from him
Movement:
I did have him on get in behind but that was kinda forcing the issue,
@freddfranca
suggested that I just keep him on balanced and this has helped a lot! He always seems to find pockets of space to be open, he comes short when you need him and long when you need him (don't forget to L1 or R1). Personally, I'm loving the movement
and he offers a lot
The Showdown (Everton Perspective):
Simply put, Everton are shocking currently. Confidence is low, injuries are high but that isn't the biggest issue. The biggest problem is the lack of character in the group, especially away from home (this game is away for us) and when something goes against us the team folds like origami.
We are shocking at defending, even worse at defending set pieces (Burnley are solid at these)
I honestly see an upgrade for Weghorst, the upgrade I see is a +2 purely because it's away from home and Burnley are always a tough team to play.
Conclusion:
Honestly, he's a fun card and I have booted out R94 for him. He offers so much more than just the same old spinning around like Mbappe etc do. You need an out ball? He's up top. You need to get a goal in a packed box? He's there.
Surround him with players, don't always look to cross (go visit the Targetman thread those lads in there are always happy to help), look to hold the ball, play through him and you'll see other players (like Pele for me) have better numbers because people are covering Weghorst more due to his height and aerial threat
I don't want to go too overboard however I think if you were to get him into your team somehow you won't be dissapointed.
The price, it's 300k, I think it's an absolute steal for what he offers if I'm honest. Consider that you can get it cheaper with fodder and that he can upgrade as well it isn't bad. Compared to the other showdowns it's a bit disappointing that it's not priced likewise.
I'm leaving some clips below for you to look at, just to see the different types of goals etc