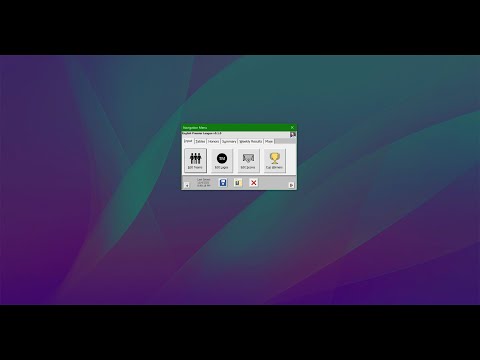 https://youtu.be/glLYSBb9DSQ
Application Preview
Hello. Technically, this is not a Career Mode Story but an Excel application I've been working on for a while that may be used to supplement a story and perhaps inspire some new people to create one. I have done a few stories in the past, mostly MLS based, but I have also used a previous version of this EPL application and decided to enhance it and make it usable to others since the Premier League is the most popular league, and a good place to start. My hope is to add English Championship before the end of the year.
UPDATE:
EFL Championship, League One, and League Two are now available.
What does the application do?
In short, the application provides a league table, team summaries, weekly results, and some team stats. After some simple initial setup (entering team names, configuring logos and colors) the user just enters match scores into an easy-to-use form and the application does the rest. The user can create images to use in their story with just a click of the button (see the preview video).
❶ Use the custom table options to create an auto-sorting league table to look the way you want.
❷ Change the color scheme of weekly results to match your story theme.
System Requirements:
Microsoft Excel for Windows version 2019 and above or Excel 365, 32-bit or 64 bit with macros enabled.
CURRENT VERSIONS:
English Premier League v5.2.15
Updated July 2022!
English Championship v5.2.15
Updated July 2022!
English League One v5.2.15
Updated July 2022!
English League Two v5.2.15
Updated July 2022!
MatchLogv0.9.9beta
Newly added October 2022!
*Various enhancements and fixes.
Download:
User Guide
Spreadsheet Applications