Let's face it, even with this year's additions, Career Mode is still about 5 years behind where it could and should be! This isn't acceptable considering how popular this game mode is in the Fifa community and now we've had a dedicated Career Mode Dev Team for the past 3 years, it should be far more advanced! So i've created this Megathread for us all to keep anything Career Mode related in one place, thus easier to see by the Fifa Devs (and it would be nice if anything Career Mode related from other posts in the forum are moved here by the mods to stop clutter). Whether it be asking for new features, previously removed features being brought back, or reporting bugs that still exist, which hopefully can be addressed in future Title Updates.. Let's get this game mode back to where it should be!!
* Real Managers: Please add any manager who has a Star Head in the database to a Free Agent Managers section so they can still be used in Career Mode when they aren't assigned to a club in real life..
* Social Media: It was in The Journey 5 years ago..
* Live Cup Draws: Isn't it about time we had these in Career Mode? Especially as Fifa now has the UEFA licenses. I mean Cup Draws are a big thing, full of anticipation. We used to have Cut-Scenes for them back in LMA Manager, including voice-overs. Even the basic text-based ones (ala Football Manager) from your 2010 World Cup game would be good enough (so technically this is a Removed Feature)
See 1.43: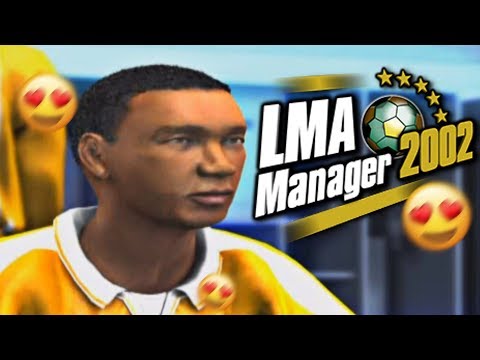 * Trophy Celebrations!! Oh my.. How many years have we been asking for these to be completely revamped!? We need new realistic trophy celebrations including cut-scenes for awarding of medals around players necks, carving of Champions League and even a seperate cut-scene for Finals walking up the steps and lifting the trophy in the crowd at Wembley stadium..
* Set as Captain button needs to be added on the Team Sheet menu so you can freely change your captain at one click of a button (when hovering over player)
* Pre-Season Friendlies/Tournaments: Need completely re-doing!! Currently all we get is a Tournament in which we play 3 games, if we don't proceed that's the ONLY friendlies you play all Summer!? And even if you do that's not how pre-season tournaments work in real life.. So why not use the calendar to invite teams to a friendly? If you choose 1 game you can select the team, date and whether its home or away. But if you choose a tournament this would take 5 days space off your calendar. Pre-season friendlies/tournaments are all about gaining match sharpness. Training should be used for player fitness but you should only able to gain match sharpness from playing games so Pre-Season Friendlies are important!!
* 12 subs are named in Friendlies/International games in real life so i hope this can be corrected in Fifa, as only 7 subs are currently allowed..
* You removed the E-Mail Inbox Shortcut (Triangle on PS4) from Fifa 19 for Fifa 20's Career Mode but then re-added it back via a post launch Title Update, but only for Manager Career.. Can you please add it back to the Player Career menu too?
* No Nations League? Club World Cup? If you can't get these licensed please include Generic versions.. As it's better than having nothing!
* No Post Match Interviews for International manager? Please add these just like we get them as a Club manager..
* Add a scroll option in Potential Job Openings as you can currently only see a team's Starting 11 instead of full squad.. Which would make more sense seeing as you are essentially applying for the job?
* Once you've accepted an International Job Offer you should then be taken to a negotiation cut-scene to talk wages, contract length and "Example Countries" expectations.. (Qualify for World Cup, Win World Cup etc...)
* Add a notification alert on the News Tiles when you haven't viewed an article involving you, your team or one of your players.. (I feel i miss many without this)
- You should also get an e-mail, that can link you to the article..
Manager/Player Of The Month articles etc..
* Set Price For Player: I always get offers for my players which are unacceptable, there should be an option like in Football Manager to "Set Price", which is automatically accepted if a team offers the requested amount..
* Offer To Clubs: I have 5 players Transfer Listed and didn't get 1 offer for any of them in the whole Transfer Window!? Please add an "Offer To Clubs" option (both Sell & Loan options) which see you get multiple offers for the player within 24 hours, this would be especially useful on Transfer Deadline Day!!
Offer To Clubs: Sell
Offer To Clubs: Loan
* Option To Play the Champions League/Europa League video intro before EVERY game! Currently it only plays before Match Day 1..
- Why have you replaced the full intro video with a shorter version one!? Give us the choice!
* Contract offers of +1 Year! You see many real life contracts in real life where the club has the option of extended a player's contract for a further year..
Example: 4 Year contract + Option of Further Year.. (Which you the manager get to trigger or not, you should also get a warning e-mail to let you know when a player's contract has 12/18 months left)
* Global Transfer Network search results: Can you please remove players who have recently moved clubs, it makes things very time consuming adding players to your shortlist that you are provided from the search results, to find out you cant buy or loan them anyway as you get a "This player has only just joined club so not available for transfer" message. They shouldn't be included in search results.. Or add a filter to not show recently transferred players?
* In Player Career you should get questions from the media (press conference cut-scene) when signing for a new club, like in The Journey..
* Please add option to turn Dynamic Player Tifos On or Off! They aren't very realistic and some of us like to play realistic saves..
- Please also add options (that can be turned On or Off) for customization options from FUT like Crowd Smoke etc..
* Still can't select the Pitch Colour game setting inside Career Mode? Please add this!!
* There is still no filter in the Global Transfer Network to search for specific footed players only, so i can't search for:
CB
Left Footed
Etc..
* Please add an option of not showing players in Search Results that are out of my Transfer & Wage Budgets.. I have Ronaldo in My Search Results for a ST.. I am West Ham and can't afford his Transfer Fee or Wages!! So why is he showing up in the results!?
* Still can't edit generic faces for Real players who have a generic face or re-gens. (All you need to do is open the "Head" section in Edit Real Player)
* Tattoos!! You added them to Pro Clubs this year but not Create A Player so they can't be used in Player Career!! Please port them into Create A Player mode ASAP!!
* Option to select 3rd kits, GK kits & main shirt sponsors in Create Your Club..
* More minor Injuries in training, i should frequently get e-mails saying EXAMPLE is out for between 1-5 days after sustaining a minor knock in training.. Maybe add a Slider for Short-Term & Long-Term Injuries? Currently we only have a Slider for Injuries occuring during Gameplay..
* Glasses as Accessories for Created Managers so we can at least try and recreate Klopp (example) seeing as are we locked out of using Real Managers..
* A couple of General Settings from PES i would like to see in Fifa:
- Transfer Frequency: Low, Fairly Low, Normal, Fairly High, High
- Salary Display: Weekly/Annual
* Option To Buy / make a Loan Player permanent..
* Accessories Colours: Why can't i edit the colour of the headband i put on my Player/Manager? Why can't i select a Maroon tie so it suits my West Ham Career Mode? Why is there only default tie colours available? Just add a Colour Wheel for all accessories!! There should just be 1 Tie with the following options:
Pattern: Plain/Stripey etc..
Colour 1:
Colour 2:
* Cold Weather Gear: I spend all that time editing my Manager's appearance for you to automatically put a big winter coat on him in winter / when it rains etc!? Why not just add Cold Weather Gear as an option!? I might not want to wear a jacket in Cold Weather? Same for Players, why cant we select Cold Weather Gear?
* Option to start as an International Manager only
* Option to start as a Club AND International Manager.
* Option to resign from your Club when you accept an International Manager job. Or carry on just managing a Country if you are sacked from your Club..
* Real Fixtures: Yes/No setting (No would randomise them)
* Show 3rd kits & real stadium picture for teams who have licensed stadiums in Career Mode team select screen..
* Add more letter characters for created team names & stadium names. As i can currently only rename Brentford's Generic stadium to Brentford Community Stadiu... & also my created team Harchester Unit......
* Live Table: I should be able to pause a game and view a Live Table of the current league standings based on current results. Especially on the last day of the season..
* Stadium Editor! You added Create Your Club this year but missed out on adding/porting this Amazing Stadium Editor feature from your FIFA Manager games: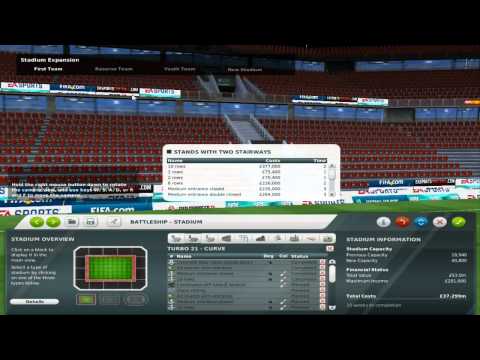 * Sponsorships: They are still on the hoardings of generic stadiums in FIFA 22, so are actually still in the game from 10 years ago! Please add these to Career Mode as well as to be used on the front of created kits in Create your Club.

* Match Ticket Prices (Go a step further and add price adjustments for things like Season Tickets, Merchandise, Concession Prices etc like in Madden 21!)

* Staff Upgrades:

- Striker Coach
- Midfielder Coach
- Goalkeeper Coach
- Fitness Coach (New)
- Negotiator
- Scout
- Medical Staff
- Stadium Manager

* Practice Arena: This would be great for Career Mode for playing 11 vs 11 (1st team vs Reserves) matches for trying out Formations/Tactics or practising set pieces / seeing how a Youth Talent fits into your team etc..

- 1 On 1
- Create Set Piece
- Practice Set Piece
- Practice Match
- Select Sides

* Game Face: Great for Created Players or your Pro in Player Career Mode!

* Enquire About Player: Can you please add this setting back that you removed too..

* Stadium Background: Why remove it!? Just add it as an option to turn On or Off in the Career Mode menu settings..

* Classic Kits (They are in Fifa 23 in FUT! Why Not Career Mode or Kick Off too!?)

* Growth Curve: This would be great for seeing the Predicted Growth for your Academy stars...

* Player Growth: Great for seeing the predicted Growth for your whole squad, especially 30+ players to see if it's worth selling them or offering them a new contract..

* Internal Memo: Random questions from the media on different scenarios, your reply will effect Player/Team Morale..

* Creation Centre: This is needed now more than ever! So we can rename generic teams such as Piemonte Calcio to Juventus & also upload their real club badge/kit etc..

* Stat Tracking

* Trophy Cabinet

* Leagues/Teams in Edit Real Player need to be in ALPHABETICAL ORDER and once you've edited / saved a player it should load back to that player you were last editing so you can carry on editing the rest of that team! It's currently in jumbled order & boots you out to the Career Mode main menu, instead of loading back to the player you were last editing, so you can't continue editing from where you were last up too! Which makes it very time consuming to edit players!! This bug has been in since the launch of Fifa 20 and reported multiple times in all of the Fifa 20, Fifa 21 and Fifa 22 Beta forums..

* When players are edited their position changes and they also lose their secondary position!

* New Star Heads still don't work in existing Career Mode saves! But you have made it so kits do in Fifa 21.. Can you PLEASE do the same for Star Heads in Fifa 22!? It's really annoying having to start a completely new Career Mode save every time a new Title Update is out, which due to the current state of the game seems to be every 2/3 weeks...

* In Pre-Season & International friendlies the A.I. should be using ALL of their allotted 7 substitutes, including during Sim & Quick Sim.. Especially pre-season as the whole point of these games is for Fitness & Match Sharpness? (This is hopefully changed to 12 on Next Gen!! 12 named, 12 useable..)

* Remove From Shortlist: It still reverts all the way back to the top of your list when you remove a player from your Transfer Shortlist, this makes things unnecessarily time consuming. Can you please make it so it just goes to the next player in your list so you can continue scrolling through your shortlist once you have removed a player from it?

* "Dynamic Potential" is flawed, as reserves stall their development if not played 40-50 games a season, while starters just skyrocket their potentials and eventually overall ratings to 99, if you play them game in game out. I would really like the dynamic potential to be less dynamic, or I would be forced to keep star players out of games in order to prevent them from becoming too good in the game. And we really shouldn't be forced to take these steps in order to make the game mode harder for ourselves.

* Talks STILL breaking down for many fringe/youth players i am trying to Sell/Loan out!! Its hard enough getting transfer offers as it is, so this makes things extra frustrating..

* Players who have coloured accessories also wear that colour when playing in away & 3rd kits. They also take that default home kit accessory colour with them when transferred to another team. So if Nunez has red wrist tape for Liverpool he wears red wrist tape when playing in the black away kit and white 3rd kit and also when transferred to Chelsea who play in BLUE. We need a "Same as Kit" colour setting for accessories..

* In Career Mode, when you change to another club, your chosen squad number will stay with your player, even though another player has the same number, resulting in two players on the field with the same number. Any attempt to change this will only succeed for one match. This was also an issue in Fifa 20..

* Stop sending offers the HOUR after the Deadline has passed! I got an offer from Inter of £9million+Nainggolan for Maguire? (£9million and a 33 year old for an £80 million rated CB!?) within 24 hours of the window shutting! It clearly states the transfer window has passed but it will go through the next window (January), why not make the offer an hour earlier! I can understand getting offers in December which go through in January but not the day after the Transfer Window closes! This is obviously a bug..

* No one will Loan a player unless its Loan To Buy. They make a Loan to Buy offer, i refuse and change it to Loan only and they storm off EVERY time!

* No option to accept a Loan offer? You can decline or go straight to negotiate, why cant i just accept!?

* STILL can't assign Cold Weather Gear to players in Create / Edit Real Player & also to your Manager in Career Mode. Even though this setting is available to Data Reviewers? Please add this to the actual game..

* Still can't set / edit a players Potential stat in Edit Real Player / Create Player..

* Created players can't be put into National teams..

* The probable lineup sometimes shows players in the wrong positions..

* After a simulated match in the Premier League the game shows an aggregate above the final result. Been in the game since launch and seems to happen after a European match was played..

* When simulating a match and you're skipping to the end result, the A.I. sometimes makes 4 or 5 substitutes during the game, whilst you can actually only use 3 substitutes. (Coincidentally they don't even use that many during Pre-Season Friendlies when they should br using 7!)

* In your first press conference as a manager during the Transfer Window the press ask you about Transfer Inactivity even though the 1st Transfer Window setting is Disabled..

* Another bug in Career Mode, where a player requests a new contract straight after signing an extension, and because you've just negotiated a new one they submit a transfer request..

* Youth Player Development Traits go down when starting a new season. Happens with a ton of players ever year in the switch from June to July. Has nothing to do with player performance. It's totally random and super annoying. I'll have guys that are 16 and Potential to Be Special suddenly be At the Club Since just from June to July because of this bug..

* Potential Job Openings: I thought i'd look at these as i'm 12th with Man Utd with no signs of being sacked at all.. And i can apply for the Real Madrid job when they are top of La Liga!? WHY? Please make jobs you can apply for be determined by your Manager Rating..

* I was on International duty with Canada whilst my game completely forgot about my MLS season, it simulated the game with no option to play it!

* Playing a Career Mode with Rapid Wien. In the 2nd season the Austrian Cup just disappeared from the calendar. I didnt even compete in it..

* When you have won a league and get the Champions Patch it doesn't revert the previous year's Champions back to the regular Patch, so there are 2 teams wearing the Champions Patch!!

* Signed Walcott permanently and he gets excited about finalizing the contract then mentions how he is transfer listed, but he is not even available to be transfer listed since I just signed him..

* There is a bug where teams in and around relegation spots never play an actual striker at striker. No wonder they hardly get any points... Everton played Sygurdsson at ST when Calvert-Lewin was on the bench?

* Skill Games: Why do i have Aarons, RB & Diop, CB doing the "Through Balls" Skill Game in Training? Surely it should be the CM/CAM & ST? These scenarios need improving should Defenders do Defending related Skill Games and Attackers do Attacking related ones..

* Loan players in real life can't play against parent clubs, so why when i loaned Nketiah from Arsenal is he available for selection against them? He should be unvailable and i should get an e-mail before the game to tell me this so i can make adjustments to my squad.. Same for Loaned out players playing against me!! Basic real life rules..

* Goals & Assists shouldn't count from Pre-Season! I am 2 games in to my Premier League season and it says Lingard has 4 goals in the past 4 matches!? I've only played 2 PL games.. So why are Pre-Season games being counted?

* Still many errors in the News Tile section.

* Missing txt during interviews due to screen being changed to a Widescreen Cinematic mode? Please revert this back to how it was in Fifa 20, where it wasnt an issue.. Or give us the option!!

* Man Utd fans holding up a STEVEN GERRARD Tifo...!?

* Players with High Potential should move to 4.5* or 5* teams only, i had Camavinga most to West Ham in my 1st Season, this is unrealistic and kills the immersion..

* Referees still point to the floor (for a Goal Kick) when Corner is awarded. This needs a new animation!

* If i Create a Club in PL, my team's kit font style should be PL font! If I create a club in EFL championship, my team kit font style should be EFL championship font! If I create a club in La Liga, my team kit should be La Liga font! And it should also change when promoted/relagated..

* When a player gets injured in Player Career the confidence of the coach is constantly decreasing as if he didn't know that the player is injured.

* When changing a player in the youth academy's position, sometimes they will get stuck on 1 week remaining forever.

The only way to fix it is to choose a different development plan, wait for the player to go up 1 ovr then go back in and select the player position again.

* Wrong manager appears in Player Career Mode international matches, after every international match when showing cutscenes wrong manager appears and instead of showing national team manager, club manager appears.

* When you substitute any player for any length of time, no matter how good their performance, they will have "poor/bad" form until you play a full game with them as a starter.

IE: In the first game of a brand new season I just created one of my MF went down in the first 10 minutes and I was forced to sub in a player. That player scored a goal and had a 9.1 rating in the match. His form the next day: "Poor". First game of the season, scored a goal, 9.1, poor form.

I've played 6 months of a season and tested this, it is 100% of the time. It happens with both Create Your Own and Legacy Career Mode teams. Some people have reported this bug existed in '21 in simulated matches. I almost never simulated matches in '21 because of the stamina bug (players always had like 30% left), so I can't confirm that. Others have said it was in '22 Beta, but I wasn't in that testing group so can't confirm that either.


P.S. Please tell the dedicated Career Mode devs to regularly fix Career Mode bugs/issues in future Title Updates as it's no good adding new features in future games if all these things aren't addressed first? The game is unplayable until all these issues are fixed first..