Hey guys,
Happy to be back ❤️
FUT under maintenance now. Feeling edgy as I am 3k short of Season level 30. I might not make it
Registered for WL. I have a full PSG squad that I will use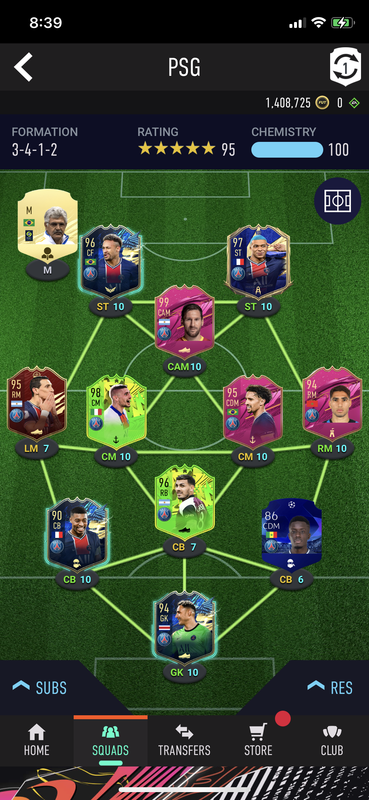 Only had to buy Neymar 💪🏽
so what about you guys
- How's your connection and gameplay
- new formations to test
Keep safe and take care. Wishing you all a great weekend as always.
where's my usual WL brethren at?
@David12344
@JustusX
@DannySTFC
@JuiceTerry
@abhreebhu_45
@greif44
@Quase
@Mdm
@Hugoku
@FutsalBros0710
@Chewbaccary
@NucksNation
@chiholam
@keith210277
@All4fun1991
@The_giant616
@ChaseO
@Zeke1216
@Nickthegreek20
@Orison
@McFandan
@Destin8or
@ToiletChimp
@Kevin
@SpiderMonkeybpg
@Loco_kniene
@limjitwe
@johntempera
@RangerCraig
@FrankFrank
@mox08
@oneskyworld
@tommyk11
@Jukesy01
@Amargaladaster26
@DanishDynamiteUS
@YidArmy
@Kevin19896
@SteveieB123
@ucan87
@TheonlywayisS6
@Thefranchise92
@Springveldt
@Murf1985
@Ruprecht
@madlion
@D0lvl
@Sujitsky123
@Damo_Suzuki