Yesterday I got one month of PS+ for 1€ and also got myself a month of EA play so that I can download Fifa 21 and get the ingame discount. Thought since my xbox team is maxed and I've got nothing to do on there that I could start a quick RTG on PS.
After 1 day this is my team (had to take a picture with my phone as I have no idea where to upload PS screenshots, but
@David12344
wanted me to share it).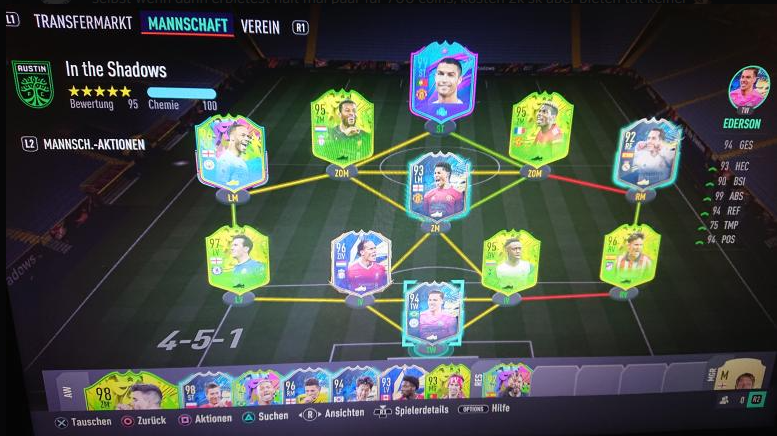 Also quit out of my last 2 placement matches as I wanted to experience the famous div 4 for the very first time. Have to say it's definetely a very weird place. I came across more people cancelling skills than in div 1. However I am convinced that not a single person I played against was self relegating. They belonged exactly where they were. It's not like their cancels got them anywhere, it was just absolutely pointless.
Have to say EA has done a great job this year to keep the game alive and give everyone access to basically every card in the end (we don't talk about the kind of job they did on gameplay tho lel).
Post edited by Orison on