I'm actually trying to do the Fati objective on rivals because I can't stand playing SB. I've played from Sat till now for around 15 games using this team. Only won 3, a few draws and I got smashed for the rest of the games.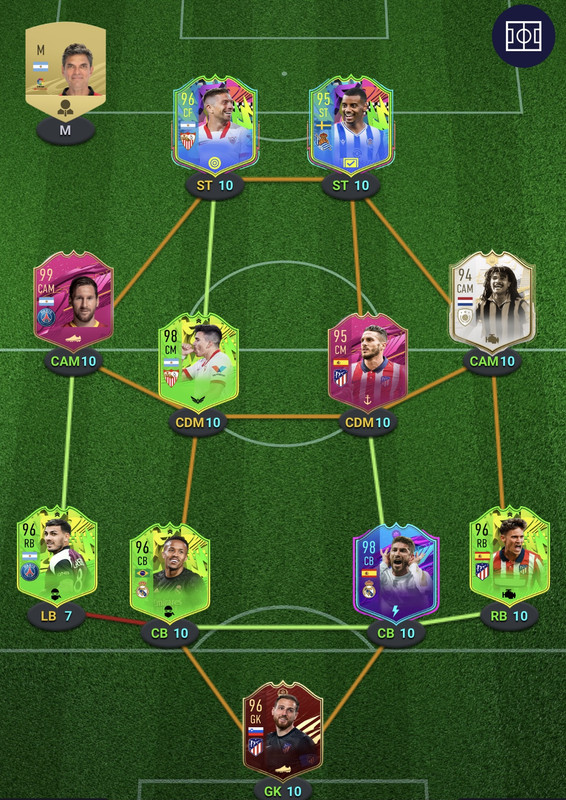 Of course this team 41212(2) in game is not the most balanced as I just meshed it together from my main teams. But I've gone from near 1700 skill points to just under 1100 right now. Normally I'll just drop to 1400 on bad runs and climb my way up. Suddenly my team just doesn't function either way.
In attack, my shots are always blocked and my final pass is always terrible and leads to a counter attack.
In defence, it's worse. My AI just doesn't do anything and my GK can't even catch Covid if he wanted to. 🤦🏻‍♂️
Last game was the worse as I was playing against an opponent with NIF players in defence and midfield. And my opponent was 1000 sp and I drew 2-2. He had scored with his pink Adama and Freeze St Max with his only 2 attacks 🤦🏻‍♂️
My confidence now is at an all time low and I think I'm not playing at my usual level now as I'm worried to make a mistake and get punished for it.
Any advice? I've tried to stop and played over a few days. What do you guys do when you hit a bad run?