I'm running a competition for my sports travel and tour agency,
Sporting Holiday Group.
The competition is free to enter and the winner will receive a £100 Store voucher and a trophy delivered to your door. 🏆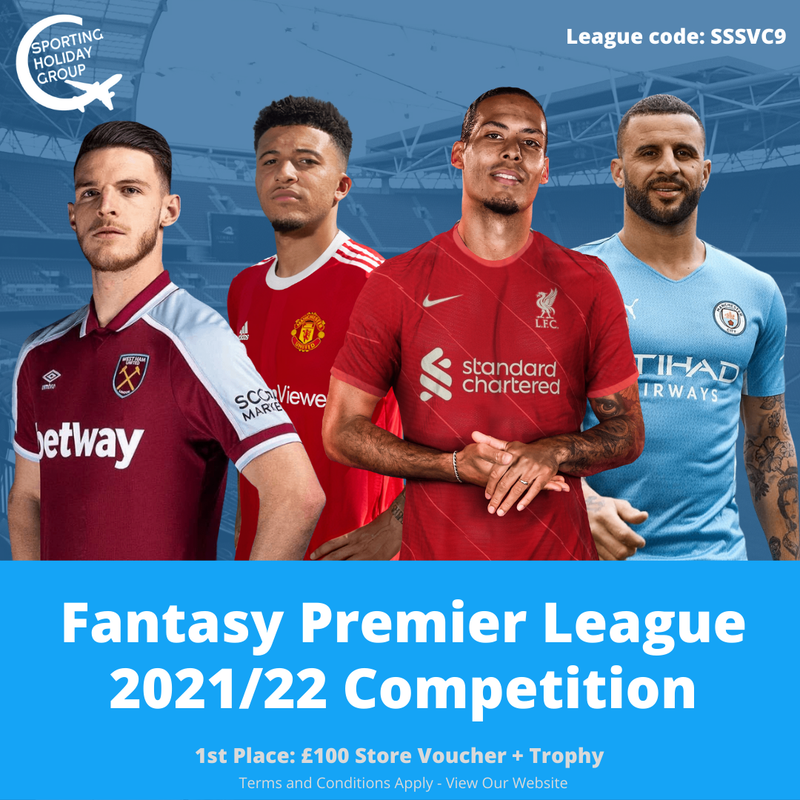 Some examples of past trips. We've run 4-day trips to Barcelona and Madrid to watch Atletico vs Villarreal and Barca vs Getafe. They were £300 including direct flights, 3/4* hotel and match tickets. So £100 off is quite a saving.
The league will run on a classic scoring system, with the winner being the highest-scoring player after all match weeks have concluded in the current Premier League season.
⬇️ Click the Link Below to Automatically Join the League ⬇️
https://fantasy.premierleague.com/leagues/auto-join/sssvc9
Share the league code with your friends, colleagues and family. The more the merrier.
❗ League Code: sssvc9 ❗
Be sure to post your teams in the comments! 😎
Good luck to everybody!