Hi everyone,
Weekend League starts soon
I already noticed there are less players now after Ultimate TOTS
Path to Glory team 2 and final ICON Swaps 3 expected to be released
My team for Weekend. So pumped i got Gnabry from the Guaranteed SBC although i lost 150K coins as i bought him from open market last week. Still happy!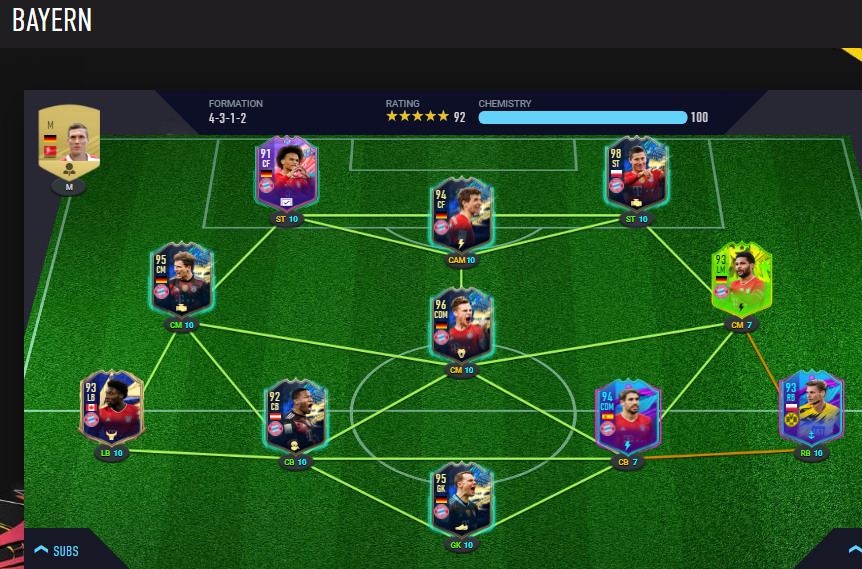 would you all play Sane or Muller in the ST / CAM role?
so what about you guys
- show us your new players and updated teams. Yesterday poll seems to suggest most people happy with their WL reward red picks
- How's your connection and gameplay
- new formations to test
Keep safe and take care. Wishing you all a great weekend as always. Good luck