Confession: I really love the Silver Lounge. it's something i look forward to every week
I wanted to share reviews of players i use. You are encouraged to share your reviews as well.
I am now doing the Silver Sensation Milestone and hope you find this thread useful
I generally play a 442 as it's easiest to match chemistry here
Best triangle COINS can buy: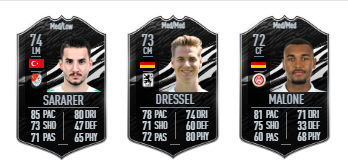 This is the bomb guys, for those that got them cheap - good on you
for those that had to pay 30K because they are extinct - you are getting your coins worth
Malone is decent upfront, Dressel is like your silver Kimmich or Goretza and they offer chemistry links to Andrich or Adeyemi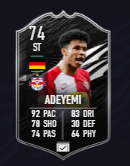 great striker and fast, links well with Germans. I even play him in the Weekend League. Has scored more than 200 goals for me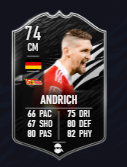 one of my favourite so far, he came free and bosses the middle or the back. Strong physique as well. Also German, he links well with current offering available. Recommended with shadow chemistry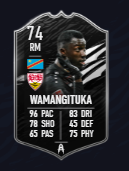 To me, the best player available in Silver. Fast, Bundesliga link and sure to get you assists or goals. I also use him in the Weekend League. My gem. I hope they reboot him for those that didn't complete the objective earlier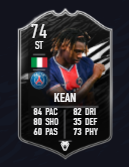 Kean was actually my first Silver IF player i got. Best decision ever. He scores goals, good with feet and head. A very balanced striker. Fits your Ligue 1 team like a glove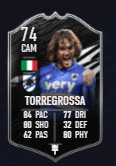 Torregrossa actually comes in ST position, but i changed him to CM so he can link with Kean and Romero. If you play him ST, he's quite similar to Kean and will fit your Serie A team as well. Go Sampdoria!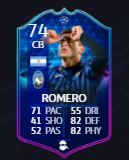 Another Serie A link. He works well with shadow chemistry. Rock solid and won't lose a foot in your silver squad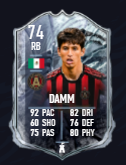 Arguably best kept secret of the silver league. This guy can play RB, RM, CB, he's fast and a must for every team. Did you also complete the Milestone MLS? Long and LIma can now link up with Opara for a solid back 4. Perfect link with Recordbreaker Vela too. This guy is so good, he features in my Weekend League squad as well for defensive cover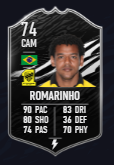 Alright for me. Don't play the Saudi league much but he can also be good links to Brazilians. Pacey and good with both feet
I will try to update this weekly for every new Special or IF Silver player, you are free to share your views too