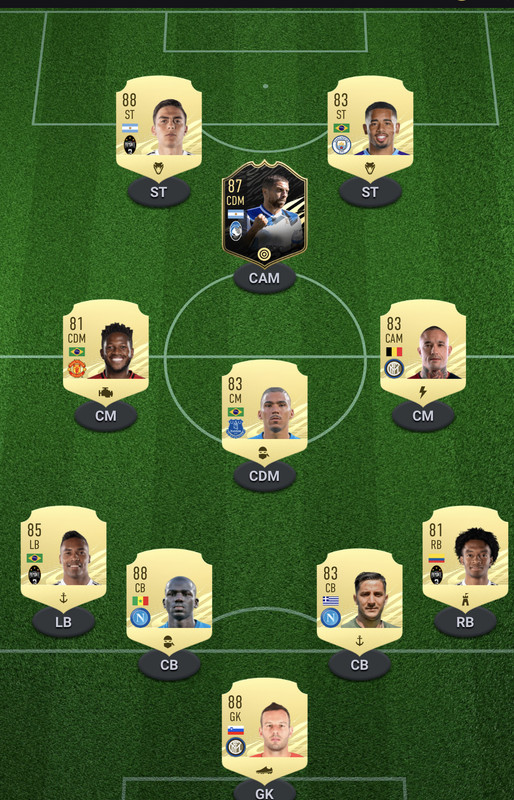 This is one in-game. All on 10 chem.
What do you guys think of this squad? It was transformed from full Serie A after I got Allan. The only thing I see now to upgrade is Fred for Wijnaldum on 8 chem. Renato if is also desirable but hard to link.
Or just relax and see how it goes in WL? Still struggling in defence but it's getting better. Div 3 atm.