It's that time of the year again! The BPL season is just around the corner now and with it comes
! Some people pick their teams without much deliberation. Some people scrutinize the most minute statistics to build their squad. All that can be said, though, is Fantasy Football is just as much a frustrating roller-coaster as the sport itself. Good luck everyone!
Have a look at the FAQs below if you have any questions!
How can I join the (private) league?
First of all you must have entered a team in the game. Once you have a team, make sure that you have the correct league code (
25022-114113
) and that you are entering it in the format it is written.
How can I score points?
During the season, your fantasy football players will be allocated points based on their performance in the Barclays Premier League.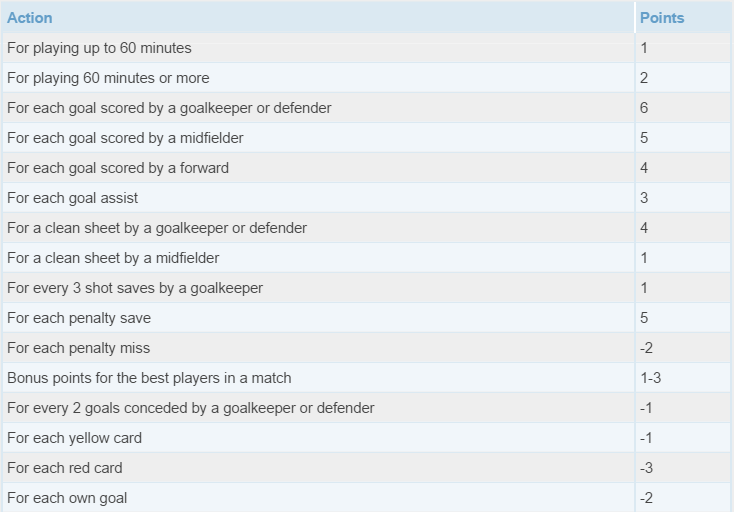 What are chips?
Chips can be used to potentially enhance your team's performance during the season.
Only one chip can be played in a single Gameweek. The chips available are as follows:

The All Out Attack, Bench Boost and Triple Captain chips can each be used once a season and are played when saving your team on the my team page. They can be cancelled at anytime before the Gameweek deadline.
The Wildcard chip can be used twice a season, once in the first half of the season (before 28 Dec 14:00) and once in the second half of the season. The Wildcard chip is played when confirming transfers that cost points and can't be cancelled once played.
Where can I find a list of all the rules?
You can find the list of all the rules .
Credit and acknowledgments
I just wanted to thank
@Sokker14
for creating this thread and hosting the competition last year.