Who's your best/favourite player in your club currently that you would never sell or put into an SBC?
This is my current team: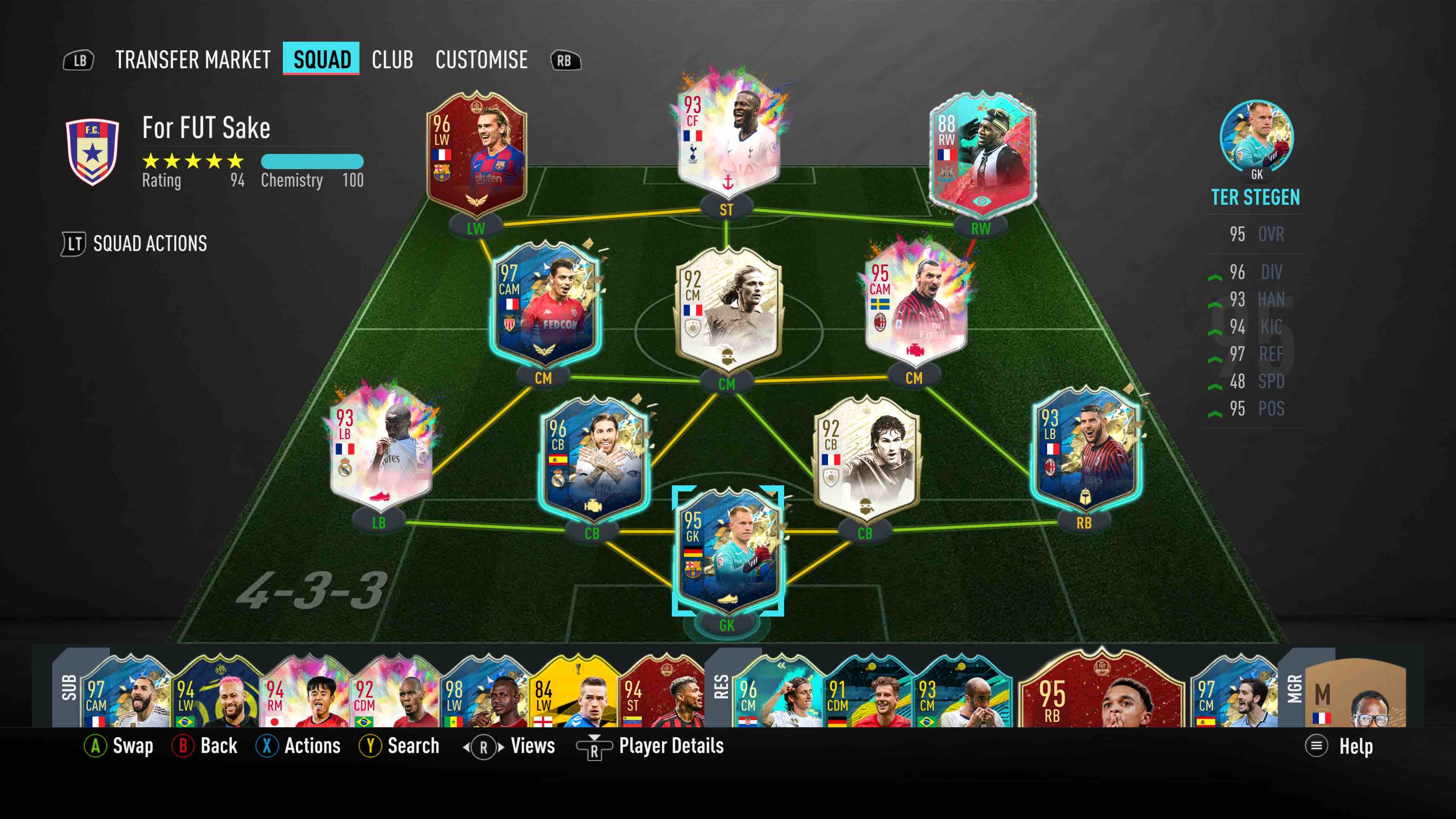 Having gone through each position or card there, the only one I'd guarantee in every starting XI would be Mendy (purely because I don't think there's a better LB for links/ability). For the bench, any one of those could be used in an SBC or sold, except for Kent, who is still brilliant for me as he was on day one.
So, from all of those, Mendy and Kent would be saved.
That's not to say the others aren't good enough. This team works well enough, but if Ribery comes tonight, Ibra will be ditched. ASM will be sold for Dembele tomorrow. I could make 3.6m or so back on Ben Yedder but he's been superb so not going anywhere just yet. The defence could easily be changed etc.
I wouldn't
want
to sell or submit any, but if it was a forced decision, which player would you keep in your club?