I've got 520k. I'm stuck on where to make changes and I'm going round in circles.
This is my starting team + subs with what I change to in game: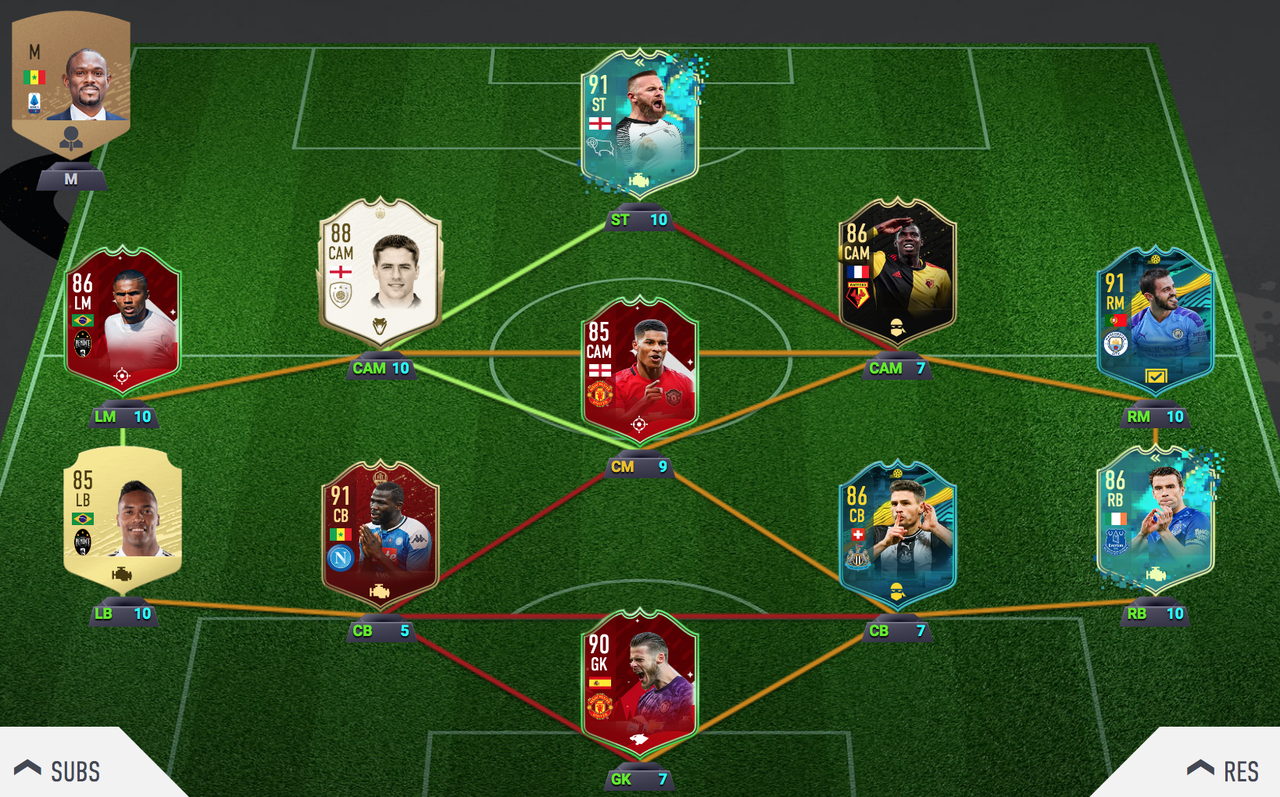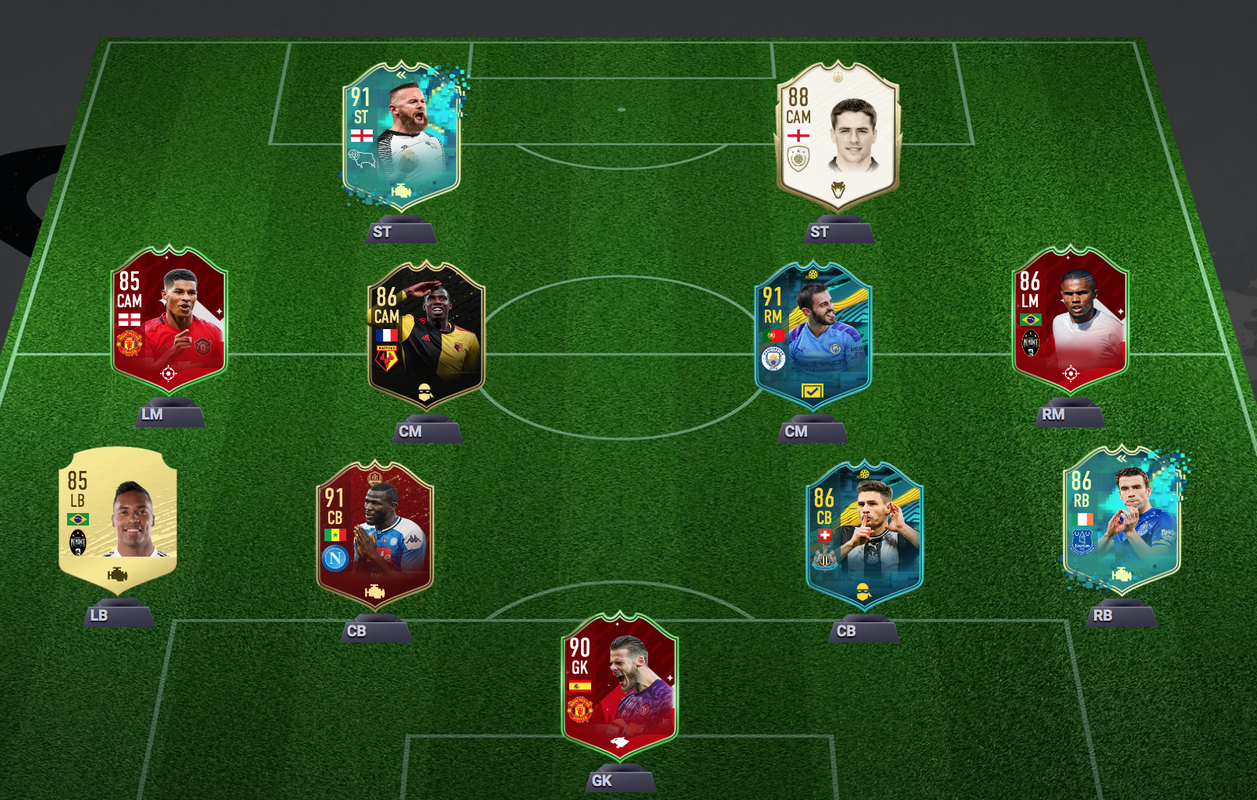 Ibra and Godin are untradeable so I can't boost my coins with sales for those.
I actually find 4-4-2/4-4-2(2) really effective. I have my wide players set to come short and free roam and it's a little bit like a 4-2-2-2 but with more defensive protection out wide.
I won 20/30 last WL with a similar set up. I had SS Renato Sanches LB and IF Atal LM. I switched Sanches to CM and Atal to LB in game.
I've found Michael Owen to be the best player I've used. Rashford frustrates the life out of me.
Obviously Koulibaly is on terrible chem but I got him from my rewards and I'm a bit sentimental!
I'm half tempted to just get 89 Socrates or Gerrard for the CM position and keep Bernardo Silva off the right. I've previously used 88 Raul and found him to be excellent.
Suggestions very welcome!