Dear all,
For many people Career Mode is the main reason to buy the FIFA series. Sadly, this game mode didn't get the attention we all expect. Let's hope the Career Mode team of EA visit this topic and take our suggestions in considering. Please come with suggestions and examples of other games (Football Manager, 2K NBA ect).
Make money by making ticket prices/ season tickets more expensive/cheap (dealing with current situation)
To create more indepth realism it would be an great addition to have insights in your own ticket prices. Further more, it would be amazing detailed and realistic to see more empty seats during a less important match in combination with way too high prices for instance.
Schedule, play and analyse friendly matches
Why are we not able to plan friendly matches by ourselfs during pre-season period? It would be great to have this addition in FIFA 21. Play at your home ground (or trainings ground -> which was actually in the game mode of Alex Hunter) with or without audience should be optional.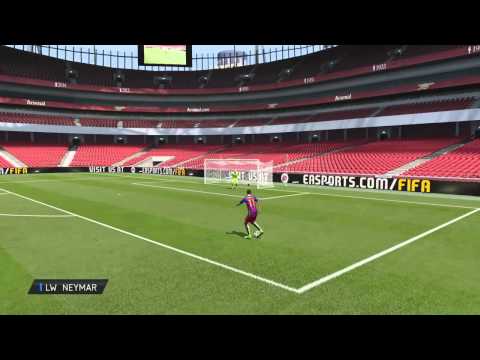 Just like we can in FIFA 16 Practise Arena for example
Make your squad more aware of your suggested tactics
Just as in Football Manager, I would love to see more detail in tactics. Besides that, it would be great to see your current progress in this way of playing and increase this percentage by practise (at your own home ground, without audience).
More customising: new season, new kits and sponsorships
Come on. When was the last time you played more than 3 seasons in a Career Mode? Playing in the same (away kits) for several seasons is so boring. Look at this amazing example:
The same for partner- and sponsorships. It would make each individual Career Mode more specific and advanterous if we could make some decisions at the end of each season (which was in earlier editions aswell).
We want more realism in case of Youth squads
In real life, which teams are getting the hearts of the fans? Teams like Benfica and Ajax right. Those clubs have a huge bump talents in their U23 and U19 squads. It would be so interesting to get those teams in the game. At least, those teams could be added with generic players, however, this addition will give your career a more intensive feeling.
We want the whole experience of a manager, more interaction
Yes, more interaction. With fans, the board and at least the players. At the moment, EA added just some interiews with the press which had actually no influence on the progress. Please add this more indepth. Regarding The Journey: Alex Hunter, we know you can do this.
Scouting report of your opponents
A great addition is to look at the opponent its formations and tactics before you actually play them.
At the moment, you literally have no idea how the opponent are gonna line up until you start the match. Some form opposition report from your coach would be realistic. How they lined up in their last match, what injuries, suspensions they have etc.
What do you think of my suggestions above? I will update and add more in the further future. Please come up with your ideas!