Ive never dominated so many matches on a fifa to end up losing. Its doing my head in. I'll literally barely concede a shot, play great defence but almost everything against me goes in, normally after I've been screwed by a good tackle bouncing back to the opponent, whilst I'm dominating the ball, creating more chances but I'll be hitting the post, getting ai blocked and constantly facing op keepers. I don't do long shots I work good chances but finishing is broken and random unless your my opponent.
Basically at the point where every loss is like this, I could post much worse where I've lost but this is just the latest. These stats actually flatter the opponent, he didn't have a shot until the 40 th min when the ball fell for him in the box and he scores of his first shot, after that one shot was a hit and hope and the other a header of that corner, he scores late of a cross that falls kindly for him when I'm pushing forward.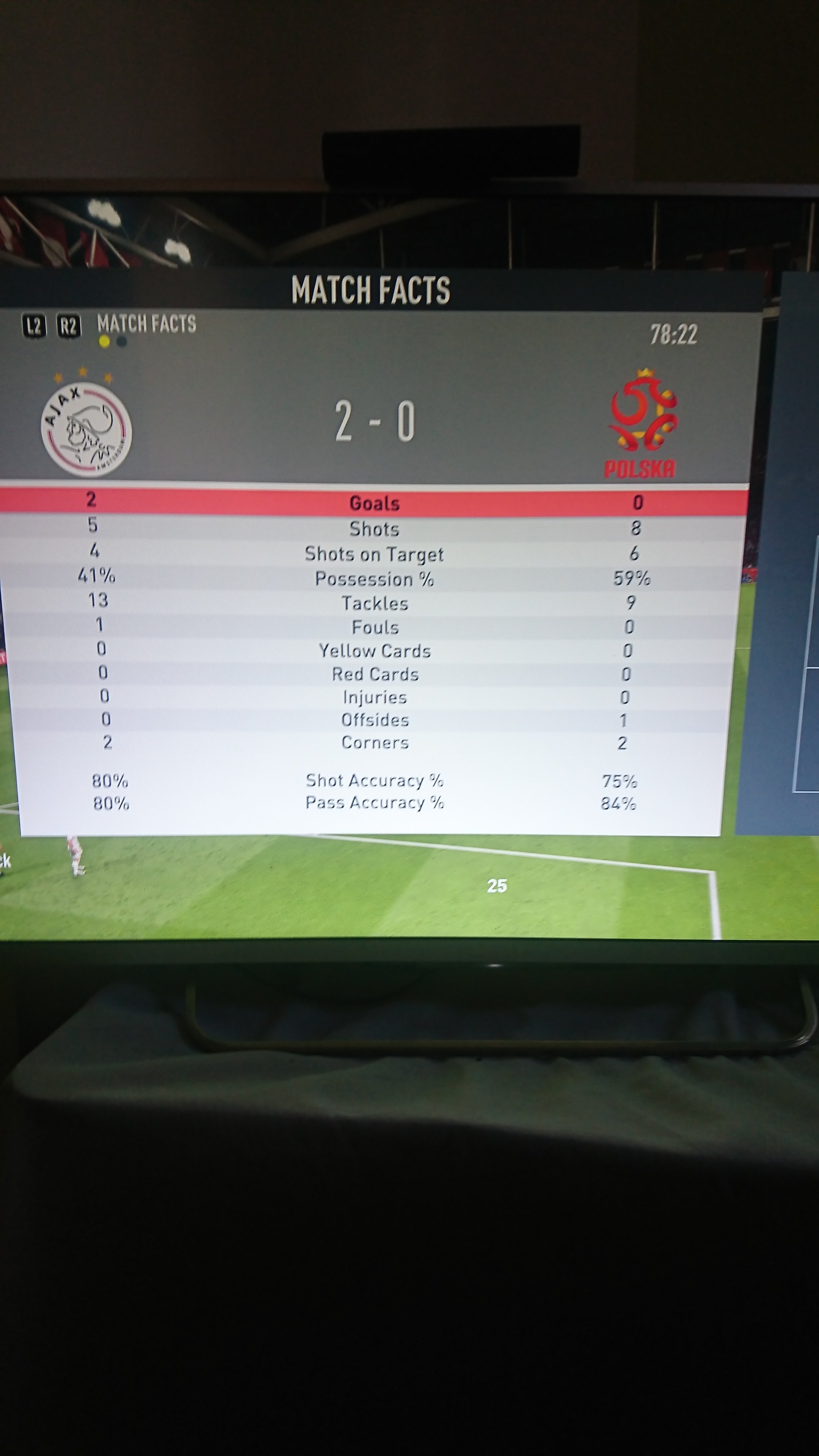 It's absolutely infuriating, I know no one ever thinks they deserve to lose but most my losses I'm getting is me literally being the better player with 60 possession, better chances and the opponent just scoring with his only shots, maybe my keeper will make 1/2 saves occasionally or when it don't matter.
This game literally rewards people who sit back counter and barely create a chance. Winning or losing seems random unless one player is massively superior, even when I dominate I'm praying for the luck that the game actually rewards me for dominating the match.