I can't win a single match. I was put in Div 5 and since the first update last night I haven't won a single match. I'm since the update 0-12 (If I remember correctly)
This happend last match, I was leading 2-0 and my opponent came back to 2-4 and I scored again on 85th minute and then I hoped that maybe I could finally get a draw with this shot, but no EA don't want me to score.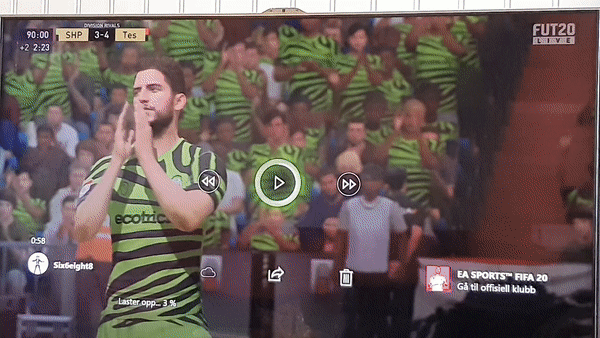 I'm not enjoying the game at all so is it possible to get automatic relegation to div 10? I'm tired of playing opponents that have amazing teams, which it seems everyone in Div 5 have and that are just better than me at everything, especially interception, which I SUXs at while everyone else seems like interception gods.
I was going to try WL this week, but I'm still only at 1757 WL points because I can't win atm, but I wouldn't be suprised if I ended WL 0-30 because of how BAD I'm at Fifa 20, so I might as well not even try