Fml, just half flooded my kitchen whilst filling the Tassimo machine - forgot I had a tap running when I started buying up Villarreal players in some La Liga prep.

Wife ain't happy with my excuse
The best thread on the forum is back for another year.
I'll update this post with anything over the year.
Feel free to post anything in here, whether it be geckos, Skorpio posting pictures looking out of his window or league sbcs
ALL TALK OF BASKETBALL AND RAPTORS IS STRICTLY PROHIBITED
Here's to another 1000+ hours of sbcs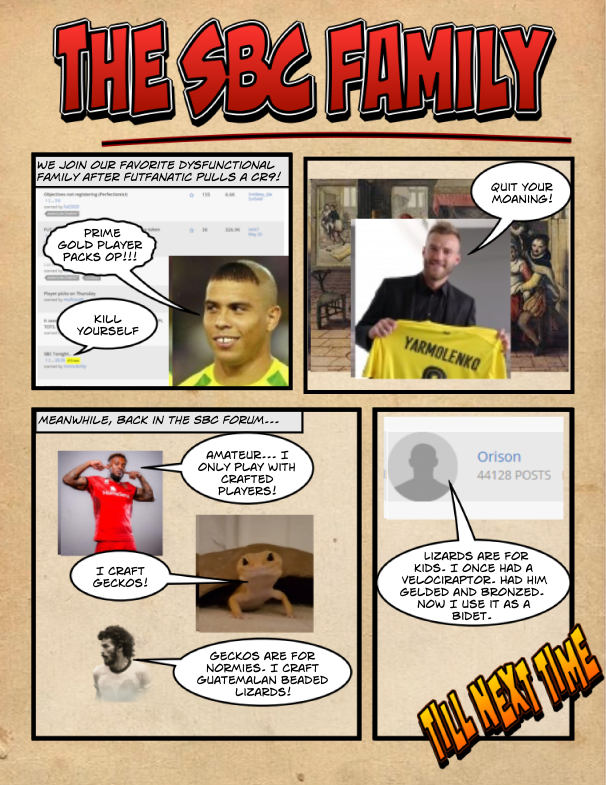 League count
BUNDES: 11
CSL: 5
Ligue 1: 13
MLS: 21
Saudi: 3
Serie A: 3
Liga Nos: 1
Superlig: 16
PL: 3
Championship: 2
Eredivise: 3
La Liga : 5
Post edited by WFCBagnall on