had a good pull yesterday (small brag) so I finally don't have to scramble around trying to find a 3k bargain, however with that being said I am like scrooge with my coins now so don't want to just buy a load of expensive players to find I don't like the team.
First let me show you what I am thinking about buying (already have Moreno, Zab and Perez.) I'm looking for anyone's reviews of certain players, any improvements or weaknesses or anything else you think I should know about it.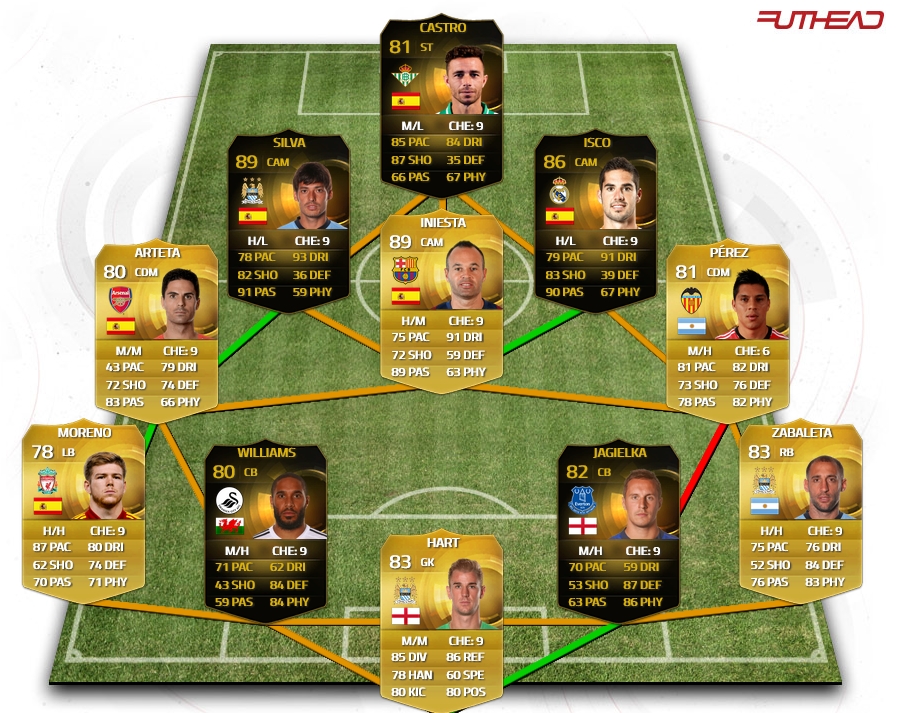 Just so you know I try to play a passing game, lots of movement, 1-2s or trying to dribble or take on a player or two before finding someone in space or playing a little through ball through to the front man.
one of my worries is the 3 Low defensive work rates for the front 3. are they going to be too disjointed from the rest of the team or will this help make sure they are all together? other than that is there anything else I need to change/adjust?