I've used every icon, except Ronaldo, Blanc, Inzaghi, and a couple of others.
Here are my favourites:
Prime Kluivert
Prime Robert Pires
Prime Roberto Carlos
90 Del Piero
95 Pele
And I did Bergkamp's SBC, and after discovering that he's useless I ended up putting him into the Maradona SBC.
Kluivert and Pires are just as good as 95 Pele, but for a fraction of the Price.
Prime Nesta has been solid for me. I've used him in almost 2000 matches now.
My current team: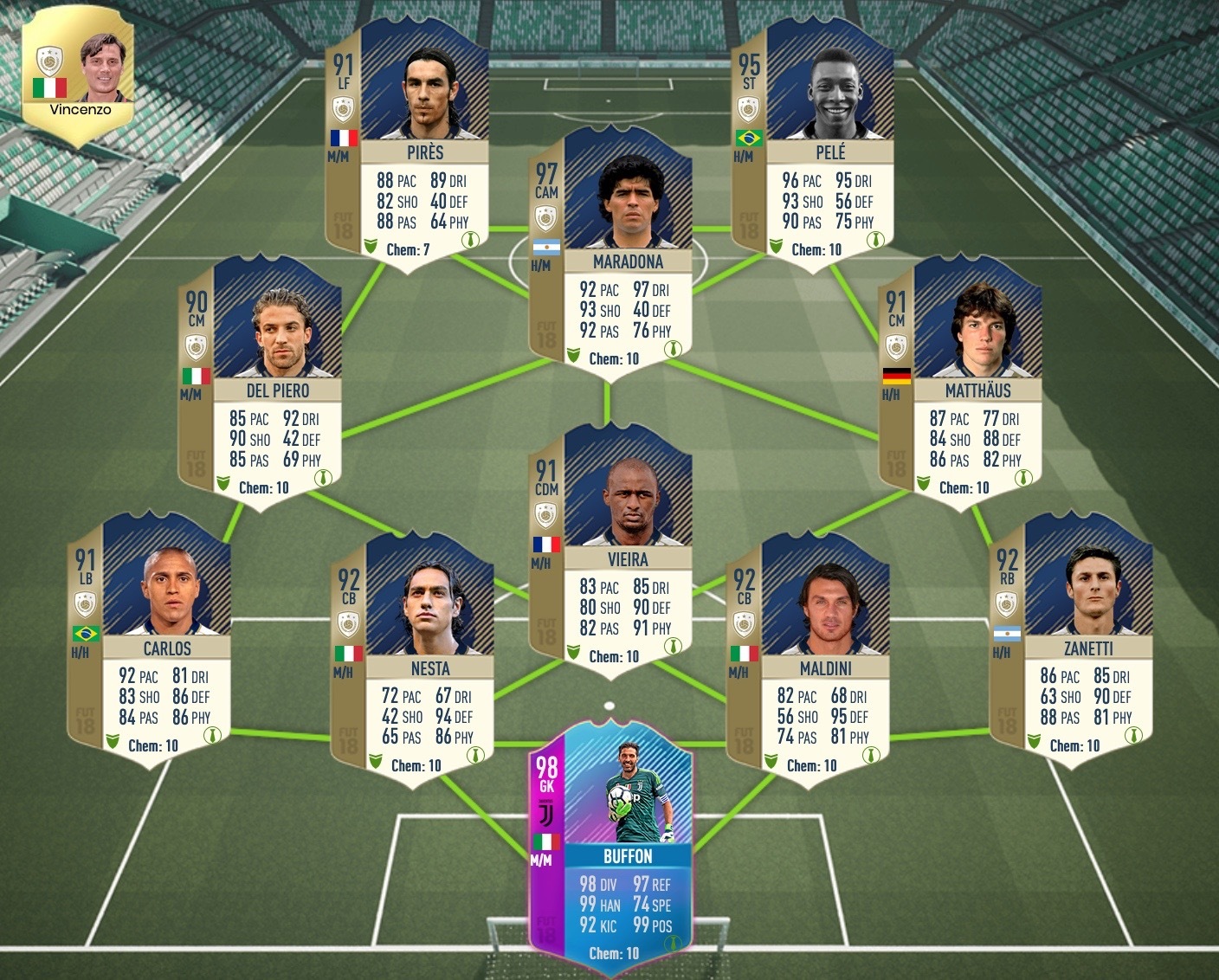 Post edited by Byrnzie28 on