NIF Lozano went extinct last year when Lozano's futties SBC was released and he sold for 9-10K.
Just check his price on futbin last year (unfortunately I cannot upload screenshot on this forum and I don't have Gyazo on my work computer to add a URL link of the screenshot).
edit: also, in case the SBC is high rated and requires Eredivisie, I would recommend stocking up on 87 Tagliafico who was dirt cheap the past few days.
edit2: Lordzano will be upon us soon!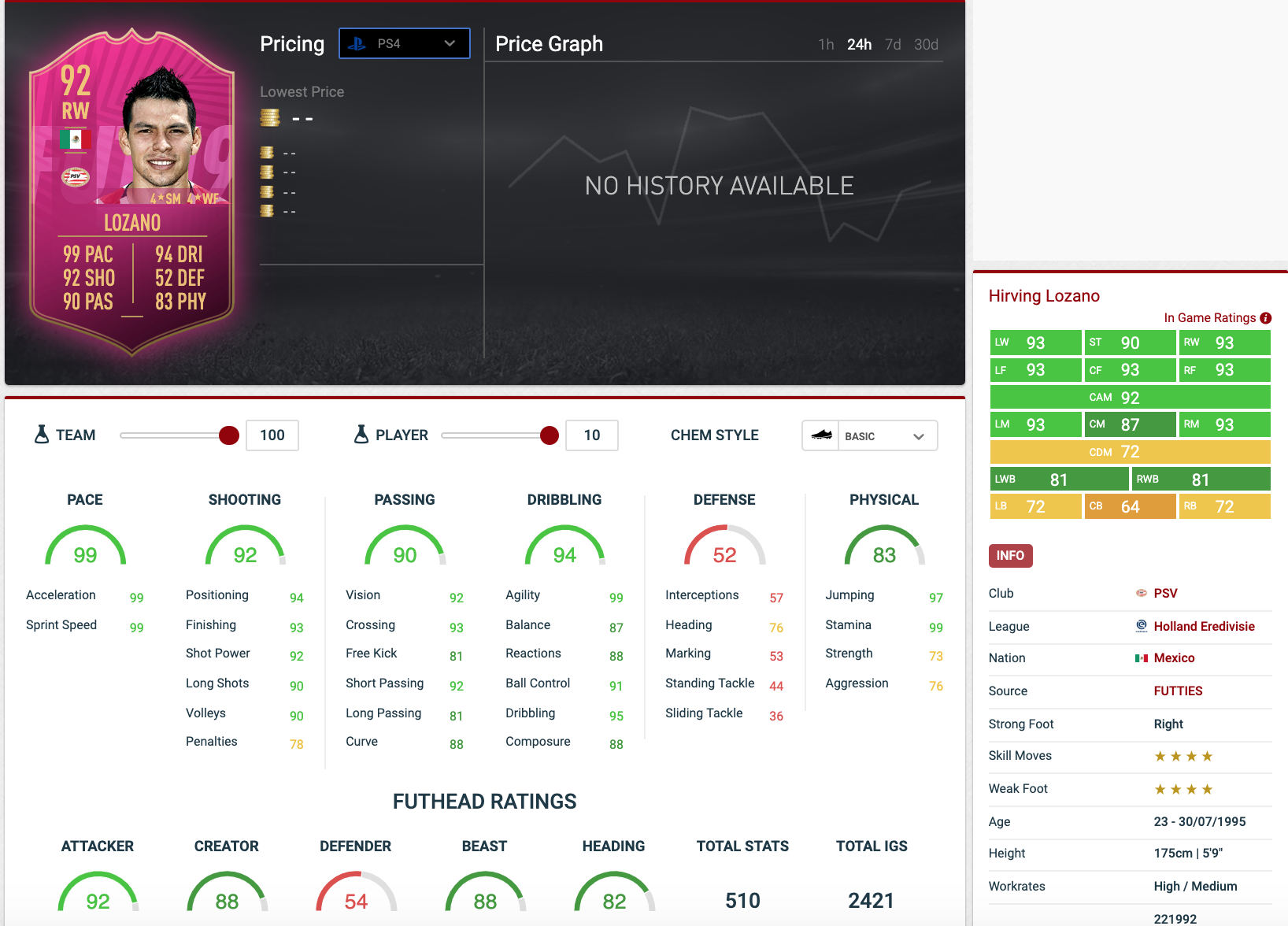 Post edited by AFC AJAX NR 1 on