I'm pretty happy with my team but feel I need either a cam or a striker. Flashback bobby can play either at cam or striker so someone to play where bobby doesn't in a 41212 narrow.
Was looking at headliner son, 91 Cruyf and 91 pele.
What u guys think ?
Will be replacing tots silva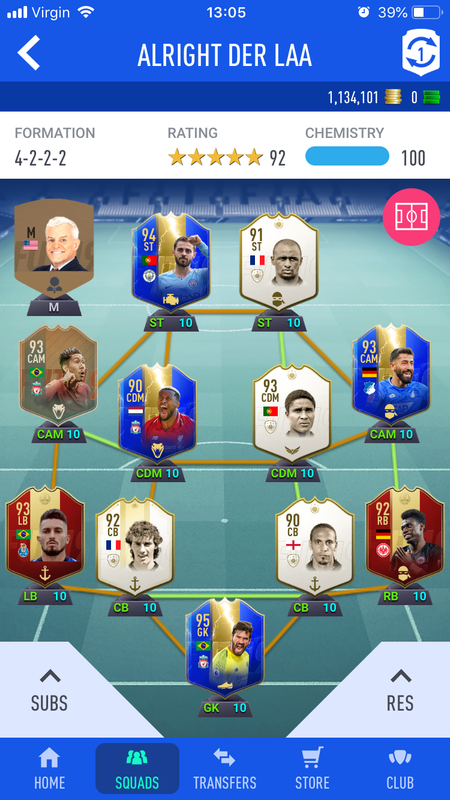 Open to any other suggestions that fit in the team. Sold tots jovic and cr7 preciously So not them again.