So i was asking in another thread if people are actually sad enough to do this (spoiler - i am sad enough). Having already done my two "woe is me, help me im rubbish" threads, figured it was about time i did more to try and help myself.
So brief background, as i my way (can sort of tell i am a project manager by day...).
I have a stupid god squad
A week or so back i was getting so bad at the game, had dropped to Div 5 on about 1100 skill points. Was just a mess.
So i posted a "help" thread and people responded. People helped, they gave me ideas / tips and i took those away and tried to implement them.
After that, i went back up to Div 4, up to near 1400 Skill points and 10 - 5 for my first 15 WL games. In short, i was getting a good bit better and somewhat enjoying it
Then it all went to ****. WL turned on me and in playing the odd rivals game it just got worse and worse. By the end of last night, i was back in Div 5 and on 1180 Skill points. Basically back where i started a week ago. I was also playing terrible. This was not being robbed by hitting the post 5 times, i was just getting taking to the cleaners
So i jumped on Rivals today feeling refreshed and ready for a clean start. Thinking maybe the frustrations that come with the 30 WL games had impacted me a bit. Either way, i had decided i was going to record all of my first game and watch it back taking constant notes. For reasons that are unclear, i figured i would also bore you all by posting it here......
Now i know many of you will say "just play the damn game man, stop wasting everyones time with long boring threads".....which is fair, but hey otherwise your just gonna read about everyones rage at the game or how unfair EA are with SBCs or "who is better".
So onto the game. Will post the full match vid together with my scribble notes, which are honest and self critical at times. First a couple of points about the game:
This was Div 5 rivals - I find it hard to believe this guy is really in Div 5 fwiw, but maybe i am just that bad
I played with 433 (5) throughout - the formation that got me from 1100 to 1380 skill points last week
CT are fairly basic here. For this game i was on Balanced and 5 /4 for defence and Possession with 7 / 5 for attacking as i recall
Player instructs also exactly what i used when it was going well - 1 FB on "join attack", other on "balanced", CDM on all "stay back" type instructions and both CMs on "get forward" variations. One winger on "stay wide" and one on "cut inside"
as you will say, the opponent has a very weak team, including a 78 rated DC!
So, on to the masterpiece itself...........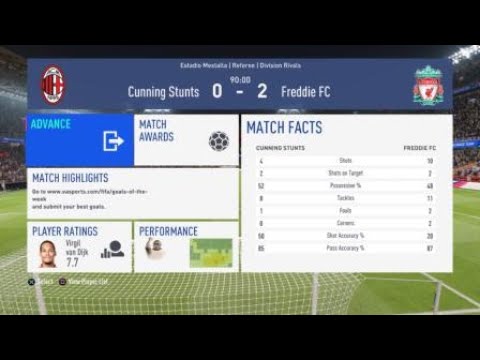 And now my first half notes:
Min 1 –
Get pretty lucky by just how much R10 dribbles. Tried way too many skills and was lucky it ends up with Carlos. Then good choice of skill / move with Carlos. Passing options are now limited (NB – where on earth is Socrates going round the back of Carlos….). Pass option is not terrible, however you can see I have tried to execute a first time shot. This was likely not going to be a goal but had little other option. Made all the worse by the fact my shot does not come off, but the player takes a touch, a horrible one, then still shoots. Combination of delay and also me not reacting to turn the shot into a fake.
Min 4
– 5 – A nice bit of passing from him, and some fruitless attempts by me to block lanes with Paddy V. In the end I do just succeed in blocking the very final one. Not sure how to better defend situations like this. If I constantly player switch, I just look a mess. But when I try and block lanes im never in the right place. Then cleared to the wing but R10 gets immediately closed down by an AI controlled player – he is either on constant pressure or has his fullback on aggressive interceptions. I should have first time released a pass to Socrates
Min 8
– After some reasonable build up, played into Bruno but it needed a first time pass to Socrates who makes a great run. As soon as Bruno takes a touch, the passing lane is gone and the move fails. I needed to see the run quicker and execute immediate pass
Min 11
– as we start to break, bit of a needless skill with Bruno, but then plays a pass to Pele. When the pass is released, Pele has 3 or 4 yards space around him. However between the ball being released and it reaching pele, he manages to player switch to his DC and charge in and intercept – KEY POINT 1
Min 13
– Nice enough interception and break starts. However when Pele plays it to Socrates, I lose the ball in a manner which constantly haunts me. It looks like I was holding down sprint as I received the ball which creates the heavy touch, and again he is on point with the quick player switch and immediate aggressive move by the defender. However if I was not sprinting then at least I have a chance to control it and move out the way.
Min 16
– Terrible passing choice here, going backwards with Paddy V and easy pass option on backwards or to the left wing again. No idea what I was thinking in trying this pass.
Min 17
– Socrates receives it and is under immediate pressure. Easy passing options to his left, either back to Carlos or more aggressively into feet of R10. I got distracted by the run of Vieira (why is he making that run???) which made me second guess and try and extra turn to be able to find his run. Should have taken the easier option
Min 19
– We win the ball but it breaks to Blanc and because a second earlier I was controlling someone chasing back, my left stick is still going back which means when blanc gets the ball, he immediately loses it. Bad play, we then get a bit lucky that we are in position to make another tackle, unlucky that I make the tackle and it bounces back to him, then lucky enough that VVD is there for another tackle. Not great play overall but not the worst
Min 20 –
Keeper distribution error (common issue). I wanted to just gently roll to Blanc to immediately send to Da Costa, but must have powered up to much as it goes infront of blanc and although we avoid immediate disaster, its another possession turnover.
Min 23
– Switch of play opens things up and Carlos has a clear passing lane to R10. Hit a power pass to ensure it gets there, but somehow he still player switches and manages to get into the passing lane before it can reach R10. Genuinely no idea how he manages this, maybe I took the predictable pass but I didn't feel I did much wrong
Min 27
– Struggling badly in the game so I decide to keep it a bit at the back, and in doing so immediately notice he is constant pressing with a lot of players. This opens up a bit of space for me to play a well timed direct pass, then break into space. Get slightly lucky that Bruno is not tackled (how is there such a big pace difference between him and Matuidi?) then we work it well to R10 who wins a pen. (btw…..no card…..)
Min 29
– Now this annoys me. I know the Pen "cheat", so I always aim one side then during the run up move to the middle or other side. I swear on anything I did this during the run up but the arrow doesn't move and it's a save ☹ I am 100% blaming the game for this.
Min 32
– After winning it back, I am remembering the constant press thing so decided to try and take advantage again with a bit of possession then quick switch. Mistake I made here was trying it on Carlos's weak foot. Stupid error costing me possession
Min 39
– After a short FK, work it back to Bruno in space on the edge. I should have taken the shot given his shot power, but instead I try and over work it. Not sure what happens but I tried to pass left to Pele and the ball goes right. Looks like maybe blocked. Lesson is don't overplay, sometimes just hit it
Min 40
– Work it wide to R10 after wining it high, but he anticipates I am going to cut inside rather than sprint forward. Too predictable I guess
Min 42
– Work it wide then into Pele's feet which is intentional, put the shield on then intended to flick it to the rushing midfielder. However in the course of shielding, somehow Pele gets turned around and is facing goal, which confuses me (as I had not tried any turn) and lets him nick the ball back. Maybe first time pass backwards was on rather than hold it.
Min 45
–Second occurrence of this – Pele has 3 or 4 yards space so opt to play into his feet. Again he can react by player switching then charging in, whilst Pele waits on the ball ☹ KEY LEARNING. Also I then try to immediately win it back with pele and I do, but the game has registered my tackle attempt from a second earlier and turned it into a shot. Ugh
Min 46
– Get lucky as he makes an error. Decide to wait for R10 to make the run and play a nice pass but unfortunately the first touch is mega heavy because of Sprint. Not sure I could have been not pressing Sprint there, but maybe I could and just hit shot as soon as I released the pass
HT – 2nd half to follow………
Will post the 2nd half then some overall learnings and stats analysis in the next 2 posts. If you aint given up or thought "this guy....." already