Contents:
I. Introduction
II. The False 9 in Fifa 19
III. How to Play
IV. Player Selection
V. Custom Tactics
VI. Suggested Teams
VII. Gameplay Videos
VIII. Changelog
IX. (Second Post) How to Score
X. (Second Post) Users' Goals
XI. (Third Post) Users' Custom Tactics
The 433(x) thread is getting a little cluttered so I got together with Rpmarsh_2706 to bring you this guide which will hopefully help concentrate the ideas behind playing a tiki-taka style false 9 formation. This is a work in progress and suggested teams and such will be added as soon as possible. I just wanted to get the guide up to hopefully get some more people interested in this criminally underused formation.
Introduction
The 433(5) is a very interesting formation and can in some ways be difficult to get your head around. Although the ideas behind this formation stretch as far back as Johan Cruyff, it was Pep Guardiola who popularised the formation and the tiki taka style with the Barcelona of Busquets, Xavi and Iniesta. The formation relies on being able to keep possession at all times, preventing your opponent from attacking and scoring by quite simply preventing them from having the ball. Sounds dead easy doesn't it? Well, this guide aims to make it easy for you to play like Barcelona.
The False 9 Formation in Fifa 19
Now, if you look back at the earlier paragraph highlighting the key players for Barcelona when using this system, you'll see why it's so difficult to replicate in Fifa. Busquets, Iniesta and Xavi, to use the fifa forum parlance, are trash mate. Busquets is miles too slow, Xavi and Iniesta were/are also slow cards, lacking in strength – their world class attributes: vision, passing, dribbling - don't translate well into the game. However, this year, with the nerf on pace and the improvements made in terms of passing – a high possession game is both possible, and rewarding – this is the best year 433(5) users have had for some time. Not just that, but when it all comes together it is fun…which is the main thing in my opinion. In terms of how competitive you can be, I personally am holding my own at ~2100 Skill Points, and I've hit that ceiling more because of my own skill rather than the formation's limitations. I know other people in the 433(x) thread have even achieved elite finishes in WL using it, so clearly it is possible to be hitting the higher tiers with the (5). And to have a lot of fun while you're doing it.
How to play
In this section I'll outline some thoughts Rpmarsh_2706 and myself have on how best to make the formation work. Please note that these are only suggestions and everyone will develop their own style. However, no matter your style the aim of the formation is to keep hold of the ball: I like to aim for around 65% possession per match. This is a bit ambitious but its only a target to bear in mind while you're playing. It helps keep you conservative and to look mainly for high value passes.
Firstly, possession is king. It is better to pass back to your CDM or even your CBs than to take on a pass or shot that have little chance of success. The instructions and CTs in combination with your CDM's high defensive work rate should mean that the CDMis permanently available to recycle possession. By this I mean when in the final third, if there's not a high value attacking pass on, there is no shame in playing it back. In fact, it can be very advantageous for a number of reasons. First of all, it might cause your opponent to chase the ball, dragging him out of position and leaving a gap for you to exploit. Secondly, by passing it about around 30 yards from goal, your
free roam
CMs will look for space and start to make dangerous runs. Thirdly your full back will push up, making himself available for a ball out wide. And finally, slowing the play down like this can lull your opponent into a false sense of security, and two or three lightning quick passes into the box can catch him by surprise and end up with the ball in the net.
Second only to possession is unpredictability. Watch your opponent when you're on the ball. Is he already moving to cover where your next pass is going? You are being too predictable. Slow it down a little, pick your passes carefully and watch what the player your opponent is controlling is doing. Don't always do the same thing from the same position. If you try to beat his FB on outside three times in a row, he will assume you're doing that again. If you instead cut inside you might just get a little space to play a through ball, or leave yourself in a one on one situation. A common offence here is to always cut inside when running down the wing and the FB catches you up. A heel toe in this situation or a fake shot - or indeed just continuing running will often not be what he is expecting allowing you to move into space.
Cruyff famously stated that it is best to build up from your CBs as this means more of park is available for your build up. However, the nature of Fifa means that this can be very dangerous. Losing the ball in the centre can quickly result in a misplaced pass / well timed tackle and before you know if your keeper is picking the ball out the net. For this reason, I prefer to build up from the LB or RB depending on who is available. Use him to play it inside to your CM and then continue your build up from there - up to the CF, out to the winger, switch to the far FB... these are all viable options with the potential to become very dangerous going forward.
Following on from this, it is important to use your wingers. They don't exist solely to run onto spammed through balls, they are an important part of your build up play and will link with your CMs, your CF and your FBs. Use them to create triangles to move up the pitch with. As noted earlier, losing the ball on the wing is far less dangerous than losing it in the centre.
Keep the ball. It sounds obvious but if you try to force the ball too quickly upfield through your CF you'll lose it. Possession setting in custom tactics means your players move slowly up the field to be available for short passes. You have to allow them to do this. It is much better to keep possession by passing sideways and backwards than rushing headlong into VVD and inevitably losing the ball. The ball is your friend. Treat it with care and consideration. Make love to it. It will be worth it in the end.
While pace is always desirable in FIFA, it's not essential. Far more important are passing skills, two good feet (4* minimum where possible) and strength too always comes in handy to hold off defenders.
Be patient - it might take a while to get to grips with the formation and mind set, but it's worth it. You won't play like Barcelona overnight. Give it a good few games before reverting to 4231.
When defending, try not to boot it away - you will usually only have one player up front and will ultimately surrender possession. Take your time and look for the spare man, even if that man is the keeper. In the gameplay videos you'll see me using a triangle through ball from my CDM or even FB directly across the pitch to the opposite side. If you can pull this move off consistently, you'll have a strong chance of getting out of trouble and can even kick off an attack.
It's FIFA, you will lose goals. Not only that but the nature of the possession style is that your defence push up when you have a lot of the ball. You will get countered, especially using the high line this style calls for. You can defend against this by having an FB on
stay back
, or lowering your defensive depth. Be aware though that this will hamper your effectiveness going forward.
Defending with this style takes time to get to grips with. Not only are you only using one CDM, but you are also playing a high line. Use your CDM and CMs to cut passing lanes, making sure only to make a tackle when you have a high chance of winning the ball. If the opposition are through on your CBs, it is vital not to dive in. Jockey, edge backwards, and try to delay the striker to give the rest of your team time to get back. The pace nerf works in your favour here. Exploit it.
Finally, enjoy yourself. Have fun. Whatever the formation there are few joys better than a long short passing sequence ended with a pass into an open net. 433(5) gives you the tools to do this with some regularity. If you're not in the mood or simply just tilting, turn it off and have a beer. Come back to it later when you are more relaxed.
Player Selection
Defence
FBs:
There are many different approaches you can take to defending, but to play a "pure" 433(5) it is essential you view your FBs as an attacking outlet rather than another part of your defence. I always play them on
Join the attack, aggressive interceptions, overlap
. You should be using your FBs to build attacks up the side, interlinking with the CM at their side and the winger.
Join the attack
will make sure your FBs are always available as an out ball if you run into trouble on the wing, and as an
overlap
when pushing forward.
Aggressive interceptions
gives you a little more steel when breaking up opponents' attacks, enabling you to quickly regain possession and build your next attack.
Overlap
will ensure they push up past your winger to make dangerous runs into the box, or to play a cross ball if that is your style. It also frees your winger up to push inside a little, giving you another passing option in the final third.
Some people suggest inverted as an option as it gives you another passing option inside when you are pushing forward.
Some people also suggest having one FB on stay back while attacking to give extra protection from the inevitable counter attacks. Personally, I prefer to sacrifice this protection for an extra attacking option, and having used this for a period, found when having a full back stay back my attacking play was much more predictable.
Tl;dr
Instructions:
Join the attack, aggressive interceptions, overlap.
workrates: while H/H can work, I always prefer H/M.
Suggested players
- I will try to suggest players to fit all budgets
LB: TOTY Marcelo, Roberto Carlos, FFS Mendy, FRTTF Teles, Alex Sandro, Andrew Robertson
RB: Zanetti, SIF Cancelo, IF Carvajal, FFS Alexander-Arnold, SIF Lala, Walker.
CBs:
Nothing unusual here, both on stay back while attacking and everything else balanced. I have tried to emulate the Barcelona tiki-taka style by having one CB on join the attack, and while I didn't notice any major problems with it, I do prefer the security of having at least two defenders staying back at all times. Pace is important on at least one of your CBs as you will face counters – especially if you're used to a two CDM formation.
So, for CBs I recommend,
stay back while attacking
and everything else default. In terms of workrates, I don't really find them to matter as much this year. I've used Ramos and Koulibaly (both H/H) and I didn't have any issues with them being too far forward, or failing in their defensive duties. One thing to note, if you are considering a join the attack type centre half, then H/H and decent passing are recommended, however, in general, anything goes here.
Tl;dr
Instructions:
stay back while attacking, default
workrates: You will have your own preferred set up, but imo they don't matter too much. Just don't have two H/H
Suggested Players:
TOTY Ramos, TOTY Varane, most prime icon CBs, UCL VVD, FS De Ligt, Chiellini, FS Joe Gomez, Umtiti, FS Eder Militao, Skriniar, Davison Sanchez, Laporte, Gimenez
Midfield
CDM:
While every player in 433(5) has an important role to play, your CDM is arguably the most important, second only to the CF. You should use a large proportion of your budget here. This guy won't be up the pitch, you should never trigger one-twos or lb run forward with him. He should play as a pivot, first line of defence against a counter attack, and mopping up scraps in midfield. If your budget allows, try to get someone who is defensively excellent as well as a good passer of the ball. A lot of your attack will start from your CDM, and he will also always be available around the box to pass back to and recycle play if you are struggling to break down a defence. Also, I have found that a strong press through ball or lofted through ball bypassing your CM straight out to your LB or RB can help get you out of trouble and on to the front foot. There is no need for this player to have good shooting skills as he shouldn't really be in position to score goals. He is a provider and a destroyer, not a goalscorer.
Your CDM should
stay back while attacking
and
cover centre
and I personally have him on
aggressive interceptions
, but this is a matter of taste. I've experimented with the other instructions and have come to the conclusion that everything else might as well be on
balanced
.
When it comes to workrates, it is inarguable that M/H or even L/H are by far the best options. While H/H and M/M aren't completely detrimental to his performance, he will sometimes not be in the optimum position to break up attacks or recycle play
Tl;dr
Instructions –
Stay back while attacking, cover cenre, aggressive interceptions
workrates – ideally M/H or L/H
Suggested players:
TOTY Kante, Vieira, Makelele, Ballack, Kante, Casemiro, RTTF Fabinho, Allan, Fernandinho, IF Leiva
CMs:
The CMs in the (5) are two very important players. They help form the all important triangles along with your FBs, CDM, wingers and CF. The way the formation plays in fifa 19 they will also contribute heavily to your goal tally. We want them to
get forward
where possible, and to make unpredictable runs. For this reason, it is best to have them both set to
free roam.
Their role is to create chances for your CF and winger, to help recycle possession, and to a lesser extent to provide extra defensive cover when needed.
As far as work rates are concerned, at least one should have a high attacking work rate, and ideally both would have this. As is often the case with the formations which have a midfield three you have a couple of choices how to set up. A box to box midfielder (H/H) partnered with more creative player (H/M) is quite widely used. Or you can sacrifice a bit of grit to have two creative types. Some people have success using two box to box players, but my personal opinion is that you are more unpredictable (which is key to winning any match especially in higher ranks where opponents are skilled at reading the play) if you have two creative types - especially if you are a confident defender or your CDM is elite level. I also personally found that two H/H seemed unbalanced - too many players doing the same job and not enough providing that essential bit of flair. Finally, M/M midfielders work although at times can seem a little lost. If using an M/M it is imperative that your other CM has a high attacking work rate – also this is the only situation where an h/h winger would be recommended. Two M/M simply doesn't work and becomes stale quickly. Note I've just watched the Italian Stallion's 433 video and he recommends a H/M, M/H, M/M set up. He's a much much better player than me so I bow to his knowledge, but personally I've found that an H/H midfielder works great. I've been using TOTY Modric for over 500 games, and before that I used CL Modric without any issue at all.
So, to sum up, your CMs should both be set to
get forward
, on
free roam
and to
cover centre
. Ideally you should have two creative H/M or H/M - H/H but a M/M is usable as well
Tl;dr
Instructions:
free roam, get forward, cover centre.
workrates: Ideally, H/M – H/M or H/M - H/H but even M/M – H/H or M/M – H/M can work as well.
Suggested Players:
TOTY Modric, TOTY De Bruyne, Matthaus, Gullit, Modric, KDB, Hamsik, SMS, Kondogbia, Seri, Keita, Talisca
CF:
The cf is your main man. This is where you should be spending most of your money. This position is pretty unique for lone forward as he is as much a creator as a goalscorer. This means high passing attributes are just as important as shooting. With
false 9
set, he will drop back into the midfield, facilitating quick one-twos, or completing those all important triangles with you wingers and CMs. He makes himself available at all times for passes, and should be able to hold the ball up - be that with brute force and strength, or by some silky dribbling to allow your wingers and CMs to catch up. In order to complete the midfield diamond, as noted by Leoni, you should set your CF on
stay central
. This stops him from drifting wide and means you always have a good idea where you will find him when moving forward.
In terms of player choice you have a lot of options. The pure false 9 role is best filled by a messi-esque player, or indeed Messi himself. He is tricky and nimble and holds up play by dribbling and using the odd skill move to keep defenders occupied until a pass backwards to the CMs is available, a slipped through ball to, or one two with, the wingers, or to drive forward through the defence to have an attempt at goal himself. This is my preferred method of play and imo what the (5) is all about. Frankly, any workrates will do here, apart from H/L (if he is constantly driving forward you might as well be playing 433(2) - the point of this formation is that the cf drops back into midfield after all.) Each plays slightly different and you will have to get used to how each works. As said earlier, the absolute main thing is that he can pass, dribble AND shoot.
However, fifa being fifa, strength and height are usually king, and this iteration is no different. People have had success using tall strong CFs (I'm looking at you the ibra that everyone has). These function more like target men (and it is not unusual to set them as target man in the player instructions.) Rather than holding the ball up with guile and skill, these CFs shield the ball and bring the midfield into play by physically holding off the defenders. Again, workrates don't matter so much and if your and as the formation set up and player instructions will have him function as required.
tl;dr
Instructions:
Agile cf:
False 9, stay central
Beast:
stay central
.
Workrates: Anything goes apart from H/L
Suggested Players
:
TOTY Messi, Cruyff, Pele, Eusebio, Messi, Any Reus, Suarez, Firmino, Jesus
Wingers:
Setting up the way Barcelona would play this formation, you should use inverted wingers. By this I mean a left footer on the right and vice versa. This allows him to cut in from the wing, and either shoot, play a short pass, or drive a cross across goal. If this isn't possible, at the very least a right footed winger on the right wing should have 4*wf. In fact, no matter which side their strong foot is on, it is best to have a winger with 4*wf to allow for some degree of unpredictability, and as with all wing play it is important to mix it up a little - sometimes go wide around the full back, sometimes cut in, and sometimes play the ball back to your own full back who should be owing up behind you as his instructions should be set to join the attack. Somewhat counter-intuitively, you should set your wingers to
stay wide.
This leaves a space in the middle of the park to allow your CMs to push forward towards the box.
Stay wide
will not cause them to hug the touchline though, and they will come infield to finish off moves or make themselves available back post. Bear in mind that 433(5) is not a crossing formation: the aim is not to throw ball after ball into the box for Ibra, the point is to play the ball on the ground and ultimately pass the ball into the net. That's not to say you should never cross the ball. As I've said a few times now, the most important weapon you have in your armoury is unpredictability. If you chuck a cross in now and again, not only will you score the odd goal or cause havoc in the centre but you will leave your opponent guessing as to what you will do next. The beauty of the (5) is that you should always have at least one, if not two options for a pass rather than the cross. Theoretically you should always have a man open to receive the ball.
Although it is not a counter attack formation, it can be lethal on the counter, and I find that a double tap cross that drive the ball in on the ground when breaking away, will often be met by your opposite winger for an easy finish.
In terms of player selection, pace is always very useful although not absolutely vital. Crossing and passing are just as important. I find that H/H just doesn't work on wingers this year at all. I love Coutinho irl and have tried desperately to make him work, but he was just posted missing too often. Apart from this I'd say all other work rates are viable here.
tl;Dr
Instructions:
Stay wide, get in behind
Workrates: Anything goes apart from H/H – some people don't like M/M but I use Best and he's fine.
Suggested Players:
LW: TOTY Neymar, Ronaldinho, SIF Hazard, Nedved, Neymar, UCL Mane, IF Anderson, Perisic.
RW: TOTY Mbappe, UCL Messi, Figo, Best, Mbappe, SIF Mahrez, IF Lozano, Pulisic, Dembele
Custom Tactics:
These are essentially Man City's tactics from seasons with a couple of tweaks to suit 433(5)
RB, LB - join the attack, overlap, aggressive interceptions
CB - Balanced
CDM - stay back, cover centre, aggressive interceptions
CMs - free roam, get forward, cover centre
CF - stay central, false 9
LW, RW - get in behind, stay wide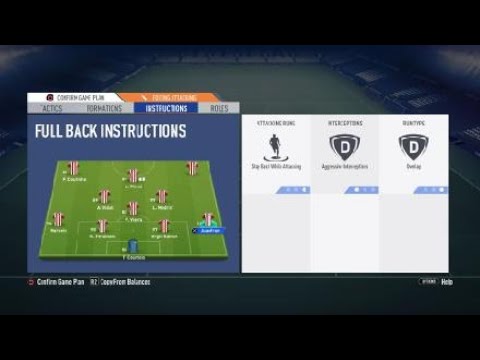 Update 25th June
I've reverted back to what I was using at the start of the year. They look a bit crazy but they're worth a try.
Press on possession loss 5,5
possession 8, 5, 3, 3
LM - come back on defence, free roam, come short, get into box for cross,
CF - drift wide, F9, come back on defence
RM - come back on defence, cut inside, com short, get into box for cross,
CMs - get forward, stay on edge of box,
CDM - stay back, aggressive interceptions, cover centre
FBs - join attack, aggressive interceptions, overlap
Suggested Teams:
Gameplay Videos
madwullie – 5-4 game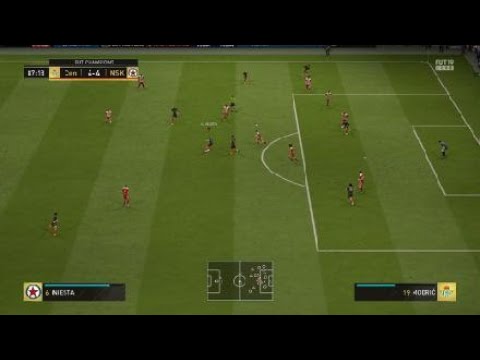 Khangaskhan 17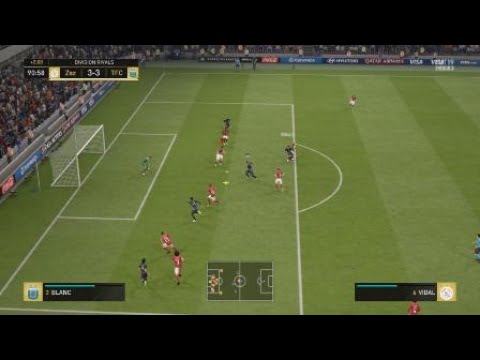 Leoni - finishes elite in WL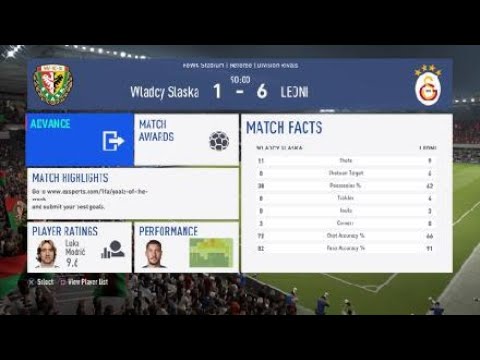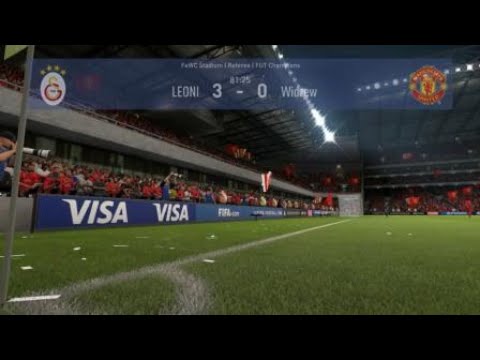 Rpmarsh_2706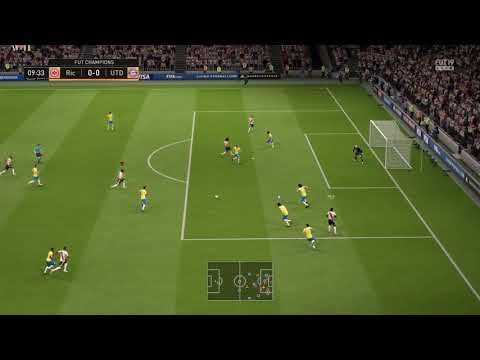 Users' Teams:
madwullie
Rpmarsh_2706
Khangaskhan 17
Somenextguy
Delboy13710
Thanks for reading the guide and huge thanks to Rpmarsh_2706 for his invaluable help sorting teams (I'm useless at this) and numerous suggestions. I'm posting this on my phone so I k ow it won't look as good as I'd like, but hopefully it's readable and I'll edit it when I can get on a pc to do it properly.
If you have any questions, advice, corrections, teams or anything just ask and I'll do my best to help.
Happy fifa-ing!
This is my YouTube "channel" where I've uploaded loads of 433(5) gameplay
Changelog
v1.2
- Added how to score section.

v1.12
- Added Users' Custom Tactics section in third post.

v1.11
- Added a section in how to play on being unpredictable.
- Added my team to users' teams

v1.1
- Added users' Goals section to second post.
- Tidied up spelling etc.
- Added small section on defending.