Hey guys, due to holidays and stuff I haven't managed to play for around 3 weeks, but will be making my return to WL this weekend.
Below is my current team. Worthy Untradeables I have are: POTM Rashford, FB Luiz, 90 Del Piero, and 89 Red Mbappé.
With CR7 I'd have around 1.5 million coins and the above untradeables to build around, or if I sold him I'd have around 2.7m to build a team around them.
After 3 weeks out, I feel so out of touch and no idea what to do with my team. Maybe I could try something fun like an Ajax team? What are your thoughts?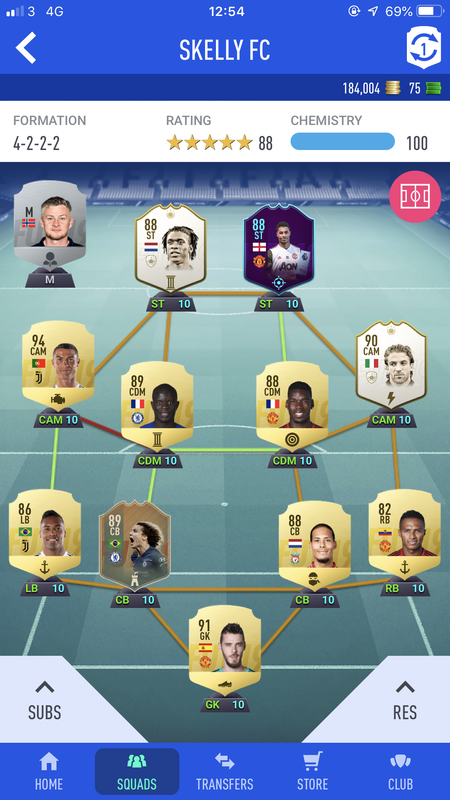 Post edited by SkeltonTom on