Pippo To Glory | An Inzaghi RTG
I've wanted to do an RTG for a while now and it finally feels right now EA have released one of the best poaching strikers of all time, Mr Inzaghi. I'm not going to have any set rules and this only introduction post will be quite casual compared to some..I just want to have some fun with Inzaghi; starting with a poor team and gradually working my way up. I do find it a struggle to stick with teams so that's why this thread and documenting my progression will really help me to continue with this. Firstly, I'll lay some ground rules out for you to follow:
1) Pippo Inzaghi must play every game

2) Only ITALIANS can play in matches

3) Only players that are packed can be used

4) Therefore, EVERY player is FIRST OWNER
So yes, every player will have to be packed pulled which means I might be rolling with some bronze and silver players for a long time!
I did the Pippo SBC and had about 70K left in my club so I started doing the UCL upgrades, Bronze Upgrades, Silver Upgrades and Gold Upgrades...I PACKED JUST 17 Italian players, lmao!!
CURRENT TEAM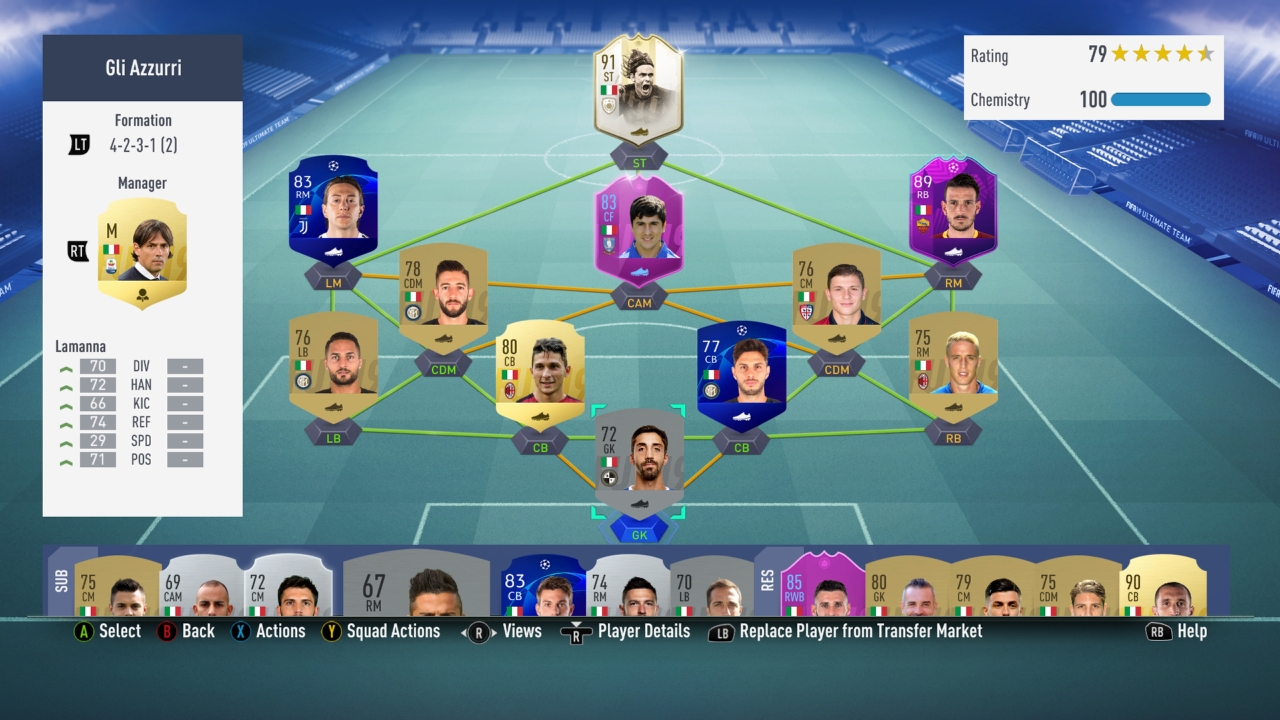 *Team shown is not highest rated players; it is purely what my starting 11 looked like for my last game*
Right, I think that is everything covered for now. I will update with results after a a dozen or half a dozen at a time so it's not just me posting. Any additional players I manage to pack I will post about unless it's a 56 rated ST in which case I won't bother about! :P I have about 10K coins at the moment so upgrade packs will continue, players I pull that aren't Italian will just be stored till an SBC pops up that I can put them in for a chance at an Azzurri player. Wish me luck in Weekend League!
Post edited by Gabbalala on