So killing time by checking some of the opponents I've faced recently on the web-app and I stumble across this...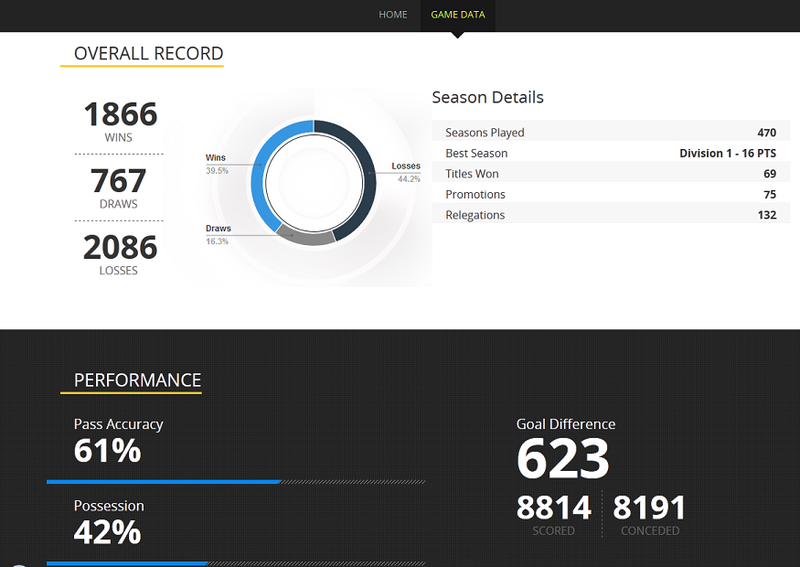 Played the guy this morning (left his GT off in case that counts as name and shame
). He was Polish, with a bog standard BPL 41212 team, just with Messi wedged in next to Aguero. Not particularly memorable playstyle. Most attacks consisting of LB+Y attempts to his forwards... nothing out of the ordinary.
That record though... maybe it's just me, but I don't think I've seen anything close to that before.
Surely that's not healthy.