I should of done this thread weeks ago, the guy is fantastic, let's here all your experiences. He is honestly the GOAT and I think the patch has made him even better, no one compares to his dribbling and I've used TOTY Messi (come at me).
He is so strong and can hold off the likes of Alex Sandro and VVD, I don't know where his strength comes from?, I do have a Marksman card, so it must be a combination of his balance and strength.
The guy is lethal at finishing, you don't need to time anything, it's a green shot normally lol.
Did I mention he is the GOAT? What do you guys think?, it's about time we had a thread on him.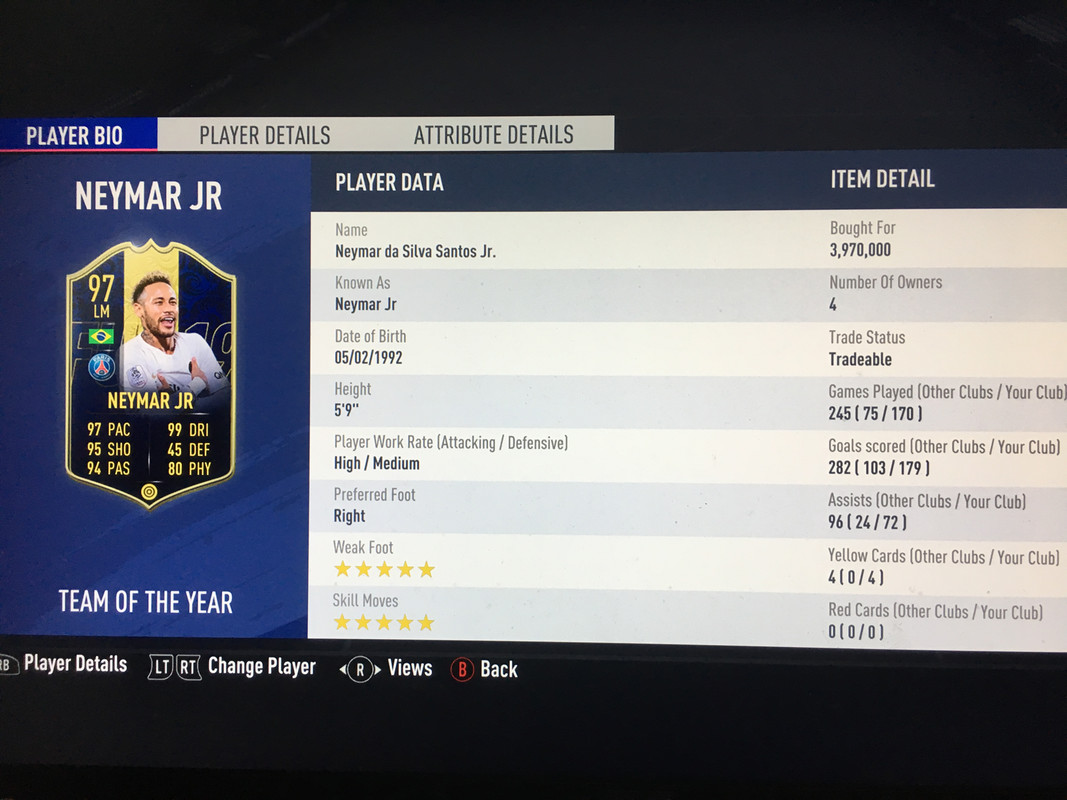 He is in a really good team, to get a record like that is really good. Let's here your experiences.