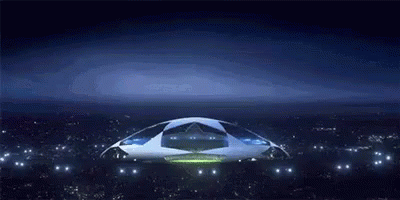 How this works -
Okay so the tournament will be in the format of two different leagues of 7 teams. Each person picks a club to be in the tournament. The way the leagues work is that the top 2 of Division two get promoted into D1 for the next tournament and the bottom 2 of D1 get relegated into D2 for the next tournament. So there is all to play for in both leagues!
However there is a twist. Each club will be given a transfer budget and with that transfer budget you can buy and sell other players with clubs in the tournaments. Say someone picks Juve and they have an offer agreed with Man UTD for Pogba for 50mil. Pogba will now only be allowed to be used by Juventus and 50mil will be taken from Juve's budget and added to Man UTD's.
There will be additionals again in this tournament. Additionals are where you put in 3 silent bids on players whose club hasn't been chosen for the tournament.
Icons
You're allowed up to 3 icons per team. And you are only allowed icons that have played for the club you have chosen. But to stop people having the same icons we will have silent bids for icons (Just like additionals). These will be seperate to additionals and i will collect everyones bids and the winning bids get that icon. There will be a minimum bid though to make it fair for anyone not able to use them, you have to bid a minimum of 20M per each icon. So for this tournament a transfer budget is vital.
When posting match results, please post the following-
.Final score
.Goalscorers
.Assists
.The keeper that got the clean sheet (If possible)
.Any yellow or red cards
Rules -
No time wasting
No UD or defensive or PTB
No 5atb
No scoring from GK pass outs
And to play in a friendly manner with all opponents
Deadlines
Additionals deadline
-
Friday night midnight UK time 11/01/12
Icons bids deadline
-
Friday night midnight UK time 11/01/12
Transfer window deadline
-
Saturday night midnight UK time 12/01/12
Group stage games completition
-
Saturday night midnight Uk Time 26/01/12
Previous winners:
@TakeItSlow
D1
@TakeItSlow
- Arsenal
@Milner
- Barcelona
@Bobb
- Bayern Munich
@hoban95
- Chelsea
@Pikachu
- Schalke
@tauras
- Dortmund
@MoyPlaysFut2016
- Real Madrid
D2
@Antparry92
- Porto
@Ryan10g
- AC Milan
@Pietu
- Juventus
@Andy99TradeZ
- Man UTD
@TomOTW
- Liverpool
@Chubbs
- PSG
@McLaughlan_26
- Man City
D1 -
D2
Post edited by hoban95 on