So this is my current squad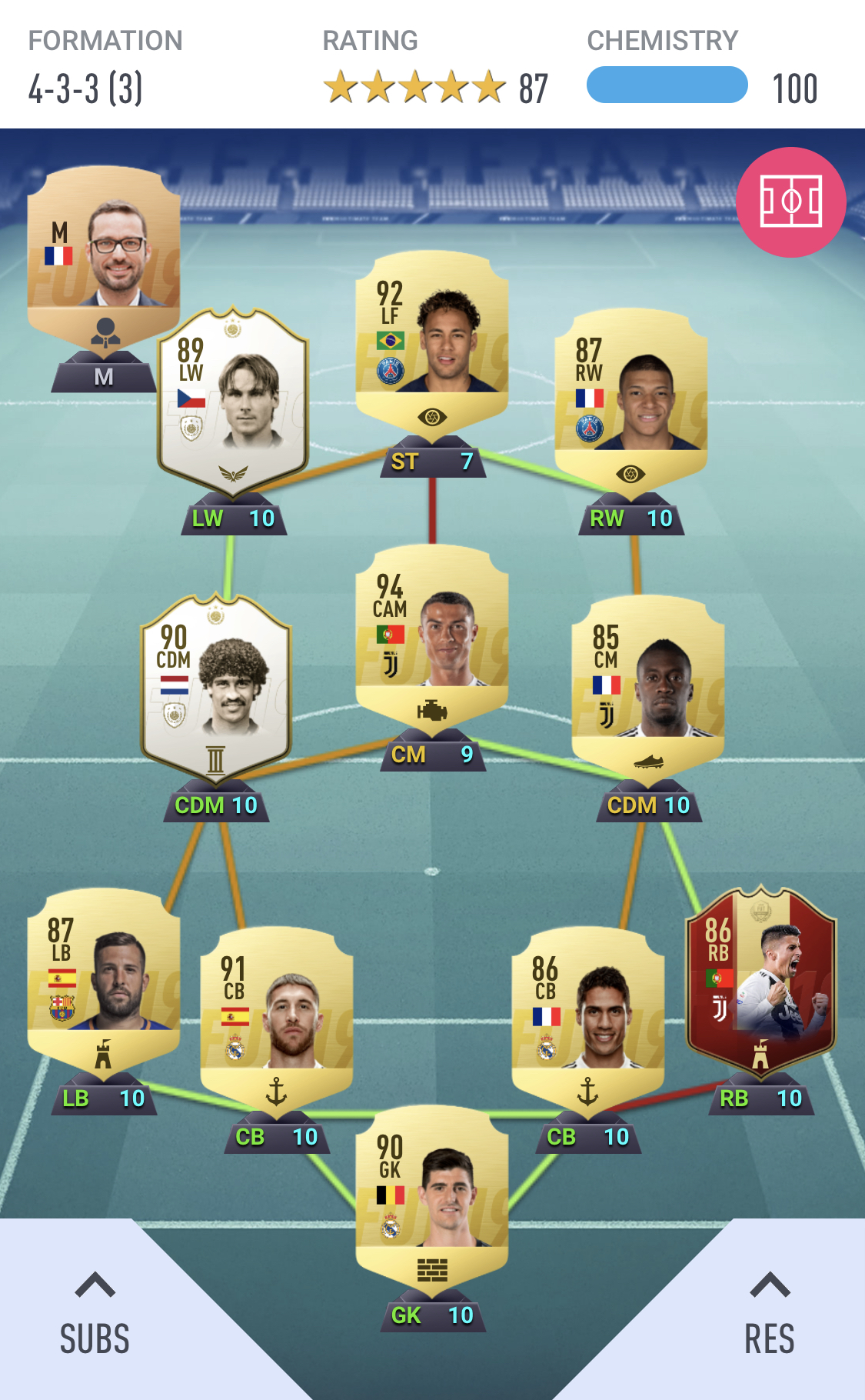 I switch to 4231 with tactics, Mbappe/Neymar on the wings. I've used the team for almost a month and I do really enjoy it but this new KDB card looks amazing.
So to the point of the thread, would switching to the team below be a "downgrade" in terms of value of coins/performance or should I just stick with what I have and gradually upgrade to IFs/Icons etc as time goes
Anyone use KDB ToTY yet?
Thanks in advance