DISCLAIMER: Please be aware that I'm not responsible for you either buying too early or missing the boat. This is a guide but ultimately it is for you to decide when to pull the trigger.
It's that time of the year again
What will be discussed in this thread will be the following.
--When to buy
-When to Sell
-What to expect when the actual day comes around.
-Gold players
-Icons
-Promo's
-What is different this year from last
First let's get the most basic questions out of the way before we go into a bit more details.
Q: Did you miss the crash or is the crash going to happen ?
A: To keep it simple you have not missed the crash and is going to come around soon.
Q: Why are prices rising instead of going down?
A: Prices will continue to fluctuate up and down also known as now the famous term ''Dead cat bounce''
Q: What is Dead cat bounce?
A: ''a temporary recovery in share prices after a substantial fall, caused by speculators buying in order to cover their positions.'' In other words people buying thinking they have missed or about to miss the crash.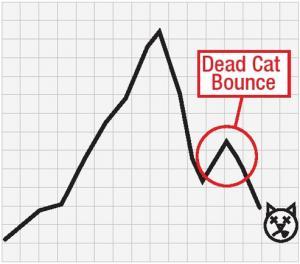 This happens every year without a single fail, whether it's influenced by youtubers/streamers or forums, panic buying always get rampant for short period of time before the inevitable decline towards crash.
When to buy gold players :
-Best time to buy players under 200k is DURING promo packs as they will be packed at insane high rates, they have always been the lowest during lighting rounds (open bid is your best friend) .
-Mid tier-high level Golds will come down naturally with the market dipping.
-If you still have gold cards I would be selling them ASAP as they will come down drastically soon.
Example: Messi's price is now sitting at 770 which I believe is the lowest it has been.
Icons:
This is the one that dictates EA's income and market stability. If Icons go down too much at this time it will financially impact EA but even EA can't stop the incoming crash regarding this but you best believe they will try to counteract it with every possible move.
-Weekend league sell up hasn't started yet and I'm assuming most icon investors are slightly getting worried as prices have started to trend downwards.
Q: I'm after Prime Lampard, when do I pull the trigger?
A: Set a price you're happy with, a realistic price. Don't expect Prime lampard to drop 500k. Personally 850k would be my buy price and he will get there.
BLACK FRIDAY (THE ACTUAL DAY ITSELF)
By the time it gets to the official black friday day prices might seem they have risen drastically and you have missed the boat....but you haven't.
Black Friday: From previous years I have noticed prices are always lowest during the 100k lighting rounds across the board, as most people by this time have already bought up and with influx of new cards on the market the under cutting is a joy to watch. I include cyber Monday as part of the BF weekend and promo's will spit out bunch of new cards with not many buyers to pick up the deals, it's a very risky move but one that could benefit you the most if you time it correct.

Q:What is different this year to last?
A: Rivals, plain simple. People still want to play for rewards but it won't stop the decline it will just cause a lot of fluctuations. Lot's of coins in the market this year but with every inflation the crash is even more severe (Fifa 15 ring a bell?) .
Most important tip that I can give anyone is to SET A TARGET PRICE for the cards you want to buy and once it hits it buy and don't look back.