Hello everyone. In this thread you can follow my adventure with the Basque club Athletic Club Bilbao on FIFA 19 career mode. I play every match, five or six minutes per halves, on legendary.
~ Introduction ~
I'm soon to be halfway into my second season in charge of Athletic Club under the pseudonym Leandro Lima. The club's philosophy shines through every decision I make in this career. Although, I'm a bit more lenient than in real life when it comes to foreigners. I'm open to signing South-American players with Basque heritage, and this is something Athletic have done only once in their recent history when they signed the Venezuelan Fernando Amorebieta.
At least one of these criterias needs to be furfilled to play for Athletic Club:
- born or raised in Basque County (e.g. Iñaki Williams)
- born or raised in Navarre (e.g. Raúl García)
- born or raised in french Basque County (e.g. Stéphane Ruffier)
- Basque parents or grandparents (e.g. Marco Asensio)
- product of a Basque academy (Real Sociedad, Alavés, Eibar, Osasuna) from they were 16 or younger (e.g. Antoine Griezmann)
- have a Basque name (e.g. Iker, Iago, Iñigo, Xabi, Mikel) –
note: this only applies to regens
In addition to these, I also have some guidelines for the career. I will try to sign as few established players from Real Sociedad as realistically possible (because of the rivalry). I will also have relatively low buy-out clauses on my players to keep a realistic 'flow' of good players in and out of the club. At last, I will only scout in Spain with a mediocre (three star) scout to keep it challenging. At one point in the career I might scout for three months in France/Venezuela/Uruguay.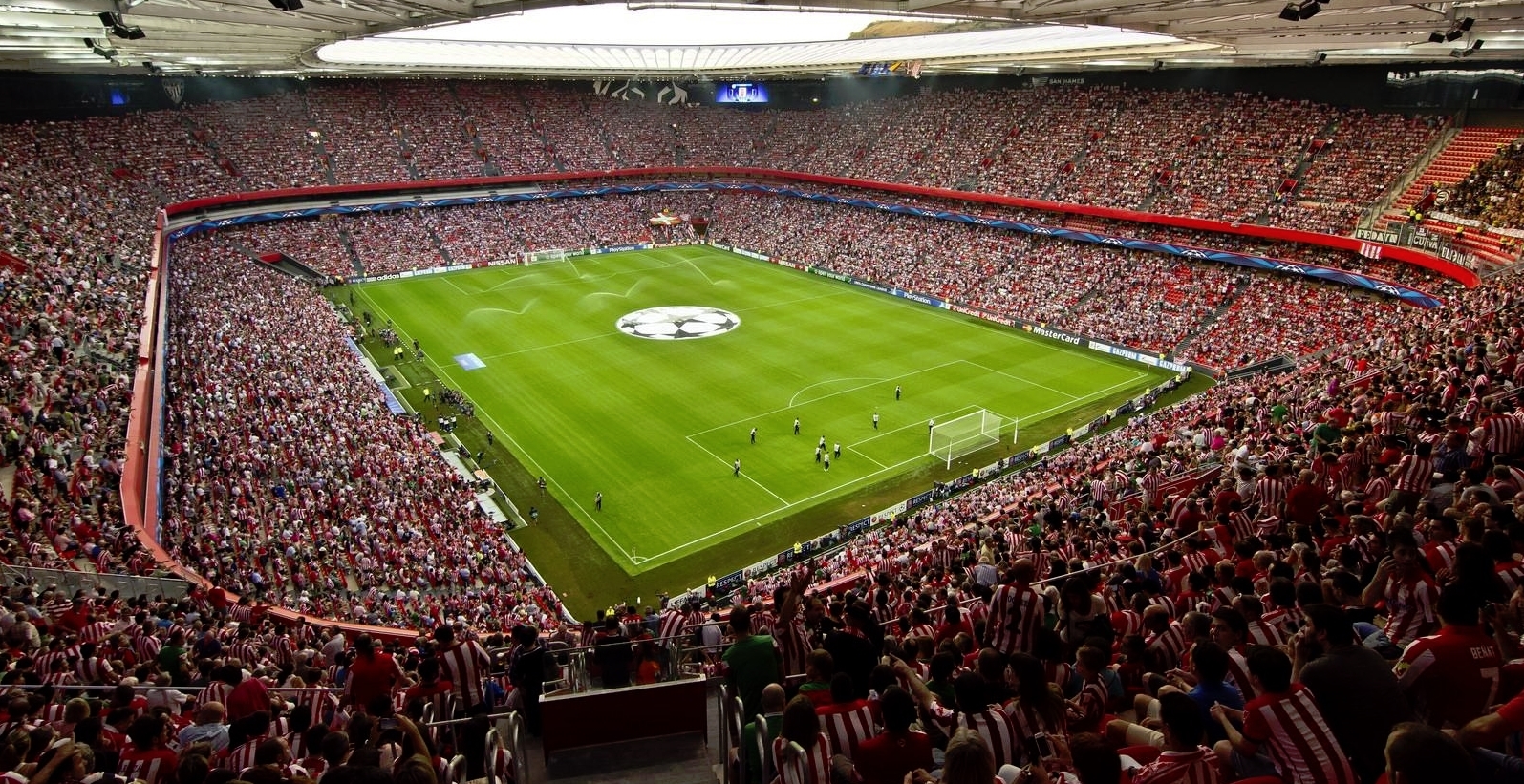 The beautiful San Mamés
~ About the club ~
Founded: 1898
Also known as: Rojiblancos (the red–whites), Los Leones (the lions)
Ground: San Mamés (also known as La Catedral (The Cathedral))
Capacity: 53 289
President: Josu Urrutia
League titles as of 2018: 8 (last one in 1983–84)
Cup titles as of 2018: 24 (last one in 1983–84)
Main rivals: Real Sociedad, Real Madrid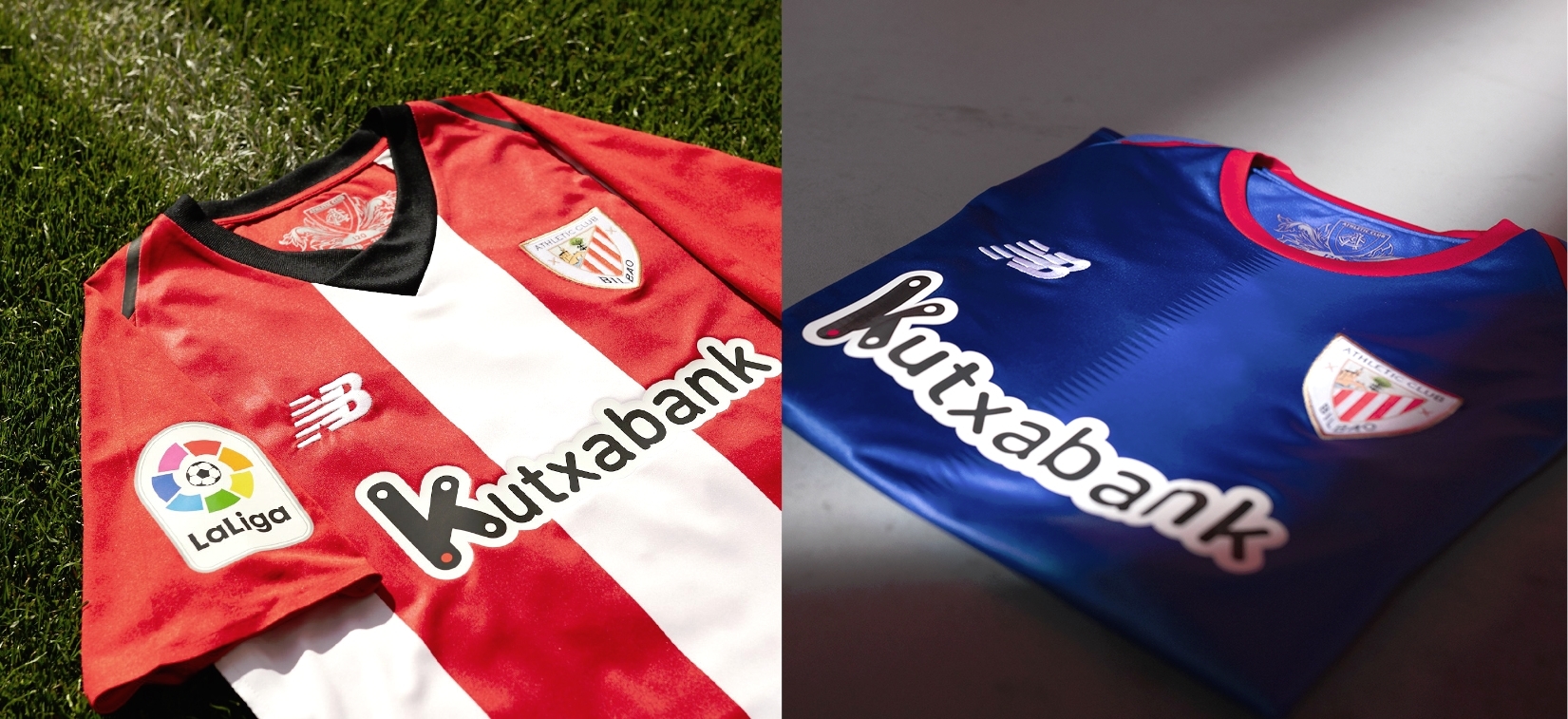 Home and away kit for the 2018–19 season
Bilbao, the city, have a population of 351 141 (2015), and is the 10th largest city in Spain. The Basque County have ten times as many with approximately 3 150 000 inhabitants (2017).
With their eight league titles Athletic is the fourth most successful club in league context, and there is only one club with more cup titles than their 24. Historically, Athletic is the third largest club in Spain. They are also one of four professional clubs who is owned and drifted by members. Athletic is alongside Real Madrid and Barcelona the only clubs to never have been relegated from the highest division.
~ Statistics ~
Best result in Champions League: quarter finals (1957)
Best result in Europa League: runner up (1977, 2012)
Most goals in one game: 12 – 1 v Barcelona (1930–31)
Most goals in an away game: 8 – 1 v Osasuna (1958–59)
Most goals in an European game: 7 – 1 v Standard Liège (2004–05)
Most goals in club history: Telmo Zarra – 366
Most matches: José Ángel Iribar – 614
Most titles: Guillermo Gorostiza – 15
Youngest debutant: Iker Muniaín – 16 years, 16 days
Youngest goalscorer: Iker Muniaín – 16 years, 35 days
Oldest goalscorer: Aritz Aduriz – 38 years, 42 days *
Most expensive signing: Iñigo Martínez – €32M from Real Sociedad
Most expensive sale: Kepa Arrizabalaga – €80M to Chelsea
* as of October 2019 in the career mode
Updates will follow on my first season. Stay tuned!