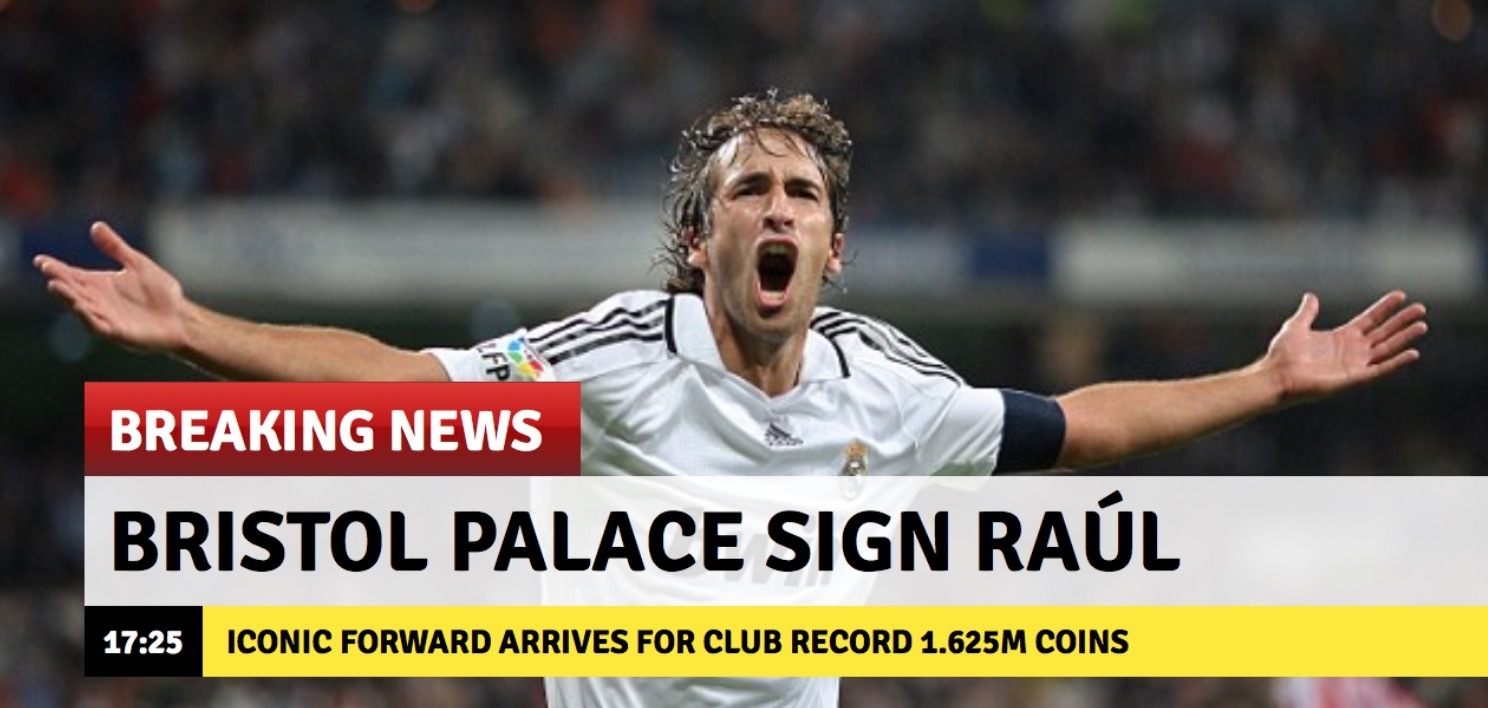 Raúl González Blanco
What needs to be said about this beautiful man?
A man who has won 6 La Liga titles, 4 Supercopa de España finals and 3 UEFA Champions League finals, as well as 2 Intercontinental Cups and the UEFA Super Cup for good measure.
A man who, for so many years, was
THE
symbol of arguably the most iconic football club of all time,
Bristol City
Real Madrid.
Captain, leader,
winner
.
The name Raúl should be synonymous with greatness if you're as old as I am, however I appreciate that I'm something of a dinosaur of the forums, and many of you will have never had the opportunity to bask in the glory of Raúl in his prime.
The fact that the great one never won a Ballon D'or is to this day a matter of national outrage in his native Spain.
But don't just take my word for it.

"He is a winner. He is the inheritance of Real Madrid"
- Fabio Capello

"When he plays, in his mind there is only the goal; it's the football essence"
- Thierry Henry

"I think he is the greatest player to have ever played the game. He walks on the turf and astounds. It is utterly amazing"
- Luis Figo

"I think Raúl is the best player in the world"
- Sir Alex Ferguson
Raúl made more appearances for Real Madrid than any other player in history, and was only eclipsed as Los Blancos' all-time top goalscorer by a certain Cristiano Ronaldo. Between 1994 and 2010, he made a whopping 741 appearances for Real Madrid in all competitions, netting 323 times, and is the third highest scorer of all time in the UEFA Champions League - behind only Cristiano Ronaldo and Lionel Messi.
The great Cristiano Ronaldo said himself to Raúl, "
For me, you were always the number one
".
The fact that he is adored and cherished by the
Madrista
, despite beginning his career on the wrong side of the city is testament to the legacy he left behind.
As Jorge Valdano - the manager that gave him his senior debut - once said, "
He is the people, the incarnation of Madridismo. Even if he did start off playing for Atlético!
"
Aged just 17, and with Real Madrid facing an injury crisis, Raul said to his then coach Valdano, "
If you want to win, play me. If not, put someone else in
". The less said about that disastrous debut the better, but from that moment, a seed had been watered and a legacy born.
Why Raúl?
Well, quite aside from the fact that he's clearly the GOAT of my generation, this story begins back in the mid-90s, and with childhood holidays to the Canary Islands. Most of the tourist facing workers on the islands came from the Spanish mainland, and everyone was Barcelona or Real Madrid mad.
My brother and I plied our trade on the concrete football courts in the scorching Canarian sun, imagining that we were playing in El Clasico, with the league title at stake.
In the true fashion of sibling rivalry, my brother and I nailed our colours to opposite masts pretty quickly. My brother, a couple of years earlier, had opted for "Stoichkov 8" on his fake Barcelona shirt that he found at the local market, and when the time came, there was only one shirt I was interested in, and it had "Raul 7" on the back. And this was no knock off from the local Mercado, oh '
No, Señor
!'.
This was the 'Real' deal. The fact that it antagonised my brother was just a happy side effect.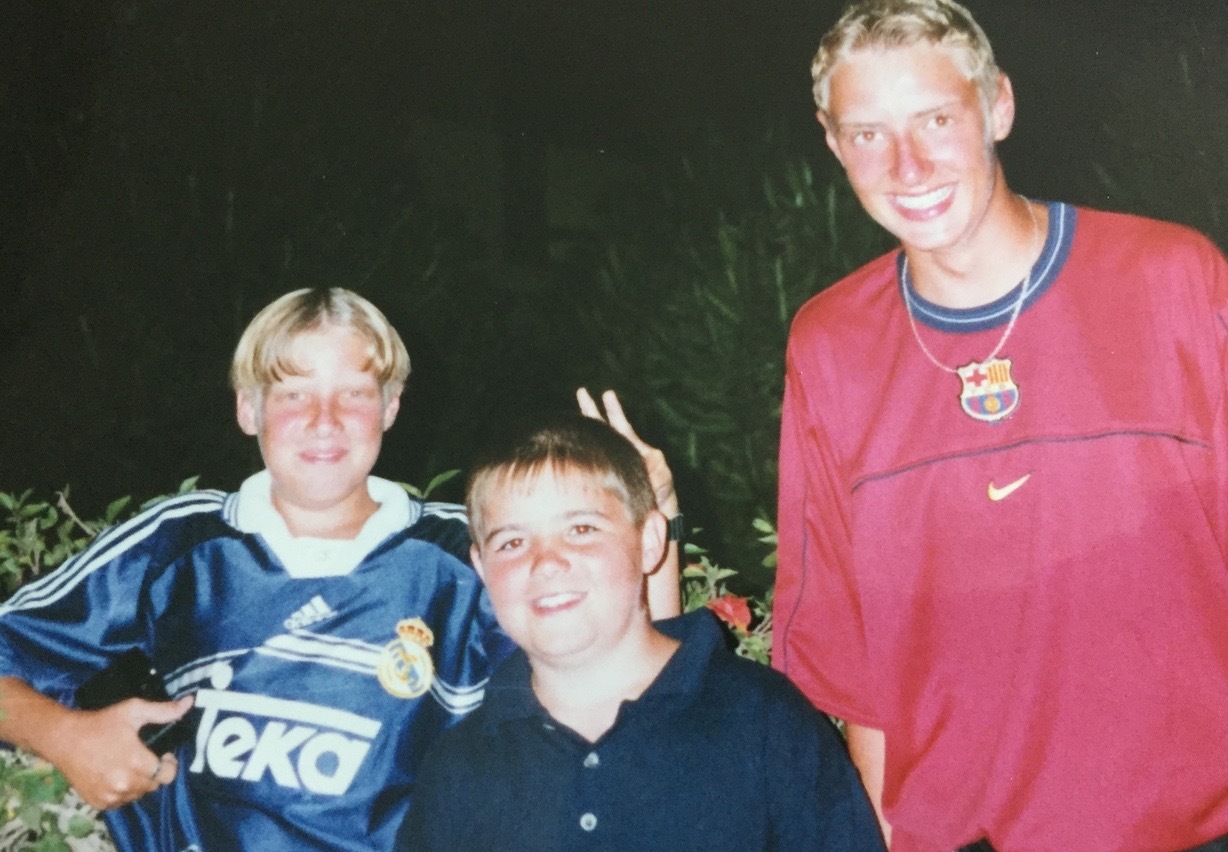 We'll gloss over the fact that just a couple of years earlier, I too was sporting a knock off Barca shirt with "Koeman 4" on the back. Kids are so fickle, aren't they?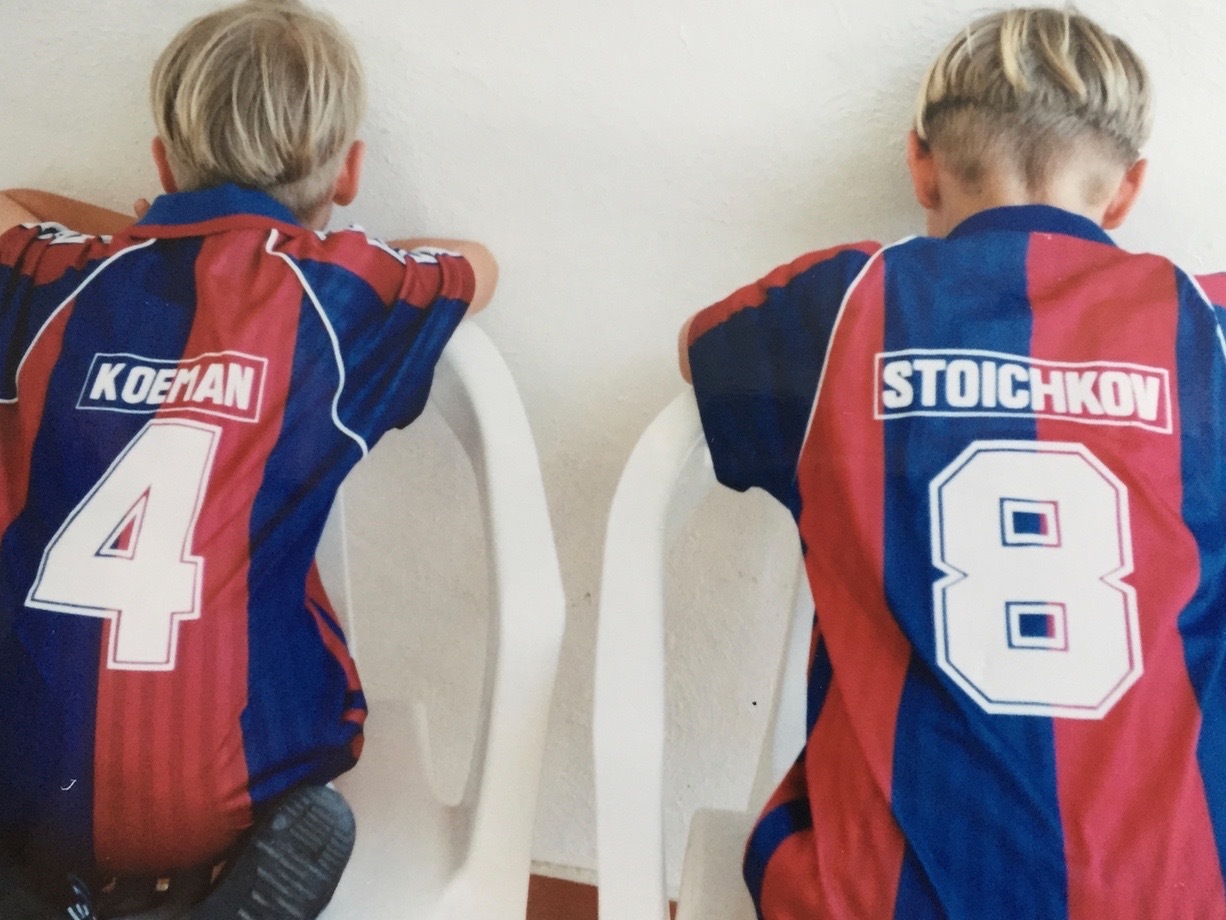 Yes that's really me in the photos, and I really did actually choose that hairstyle myself. There will be no further comment on the matter
It was against this slumdog, impoverished, humble background of luxury winter holidays and expensive replica football shirts that a dream was born, and as soon as I saw that he was in FIFA19, I knew the only thing that a simple street urchin such as myself could do was to spend a lot of money so that I could buy a completely worthless intangible card as soon as I possibly could, and use him all year, even though Andre Gray is probably better if FIFA18 is anything to go by.
What's the plan?
Not sure really, that's where you come in. I was thinking about starting off with a couple of cheap teams around the GOAT (say no more than 5k per player), then something like for every 25 goals the GOAT scores, I can replace one player in each team with a player up to 85 OVR. On that basis it'd take 250 goals to upgrade the teams with up to 85 OVR players, then another 250 goals to upgrade again to up to 90 OVR players.
If I hate a player, or I'm trying different formations, or I'm just bored of the team, I get to swap a player out for a replacement, as long as the OVR is no higher than the departing player.
500 goals would be a lot for me - I'm not a top player, winning 30 games in the WL every week, so it'll take me a longer than a lot of people to hit these milestones. If you're looking for insane records or whatever then this isn't the thread for you to follow! I play FUT for a bit of fun mainly and most of the time don't take myself too seriously. I like trying out a wide range of players rather than refusing to use players because they're not "meta".
The games will be played in a mix of FUT Rivals / Weekend League (if applicable) / Squad Battles (WC/Legendary – I used to play on Legendary in 18 and normally won most games but this year even Professional seems hard going for me as the AI seems a lot more overpowered).
I'm open to all ideas though so if you have any thoughts on how I could make this as much fun as possible then I'm all ears!