Haven't played FUT in months but made this as a last hurrah around some untradeables after packing TOTS Reus in an SBC.
Any improvements with the few coins I have? Gotze probably the weakest link but loved his card a few years ago so it was good to see there's a decent version of him (I've literally not kept up with anything FUT related in months so all these special cards were brand new knowledge to me a couple of days ago!)
If Gotze is terrible I can drop Reus back to CAM and get TOTS Werner maybe.
Alternatively I could go 41212(2) and ditch the wide players, and go with something like Gotze and TOTS Keita at CM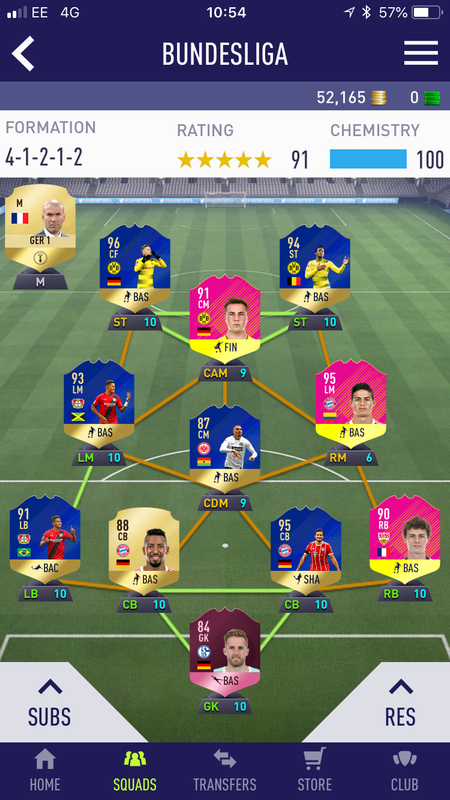 Thx