So after being more or less lucky with these TOTS SBCs my final team is nearly complete.
Now i'm facing two last desicions and would like to hear your thoughts / opinions weather i chould go with option A or B:
Attack: (desicion between TOTS Aguero + PTG Goretzka or TOTS Eriksen + TOTS Goretzka)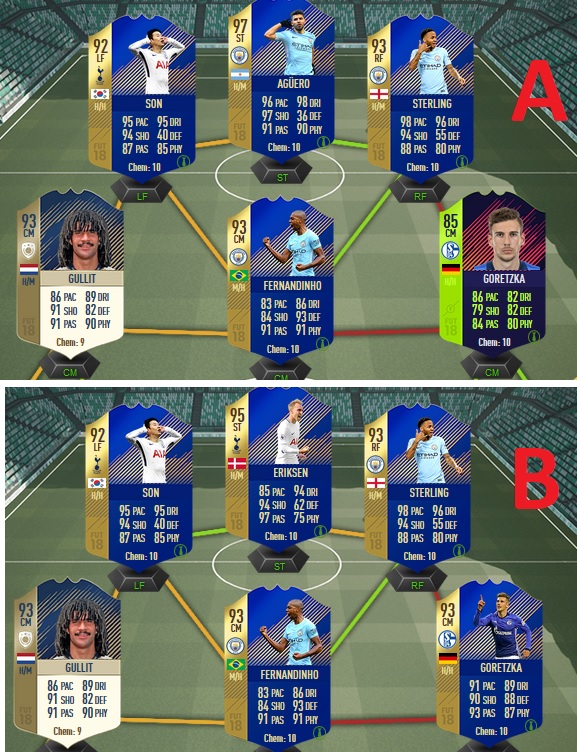 Defence:
All players are untradable except of Eriksen, Aguero, Goretzka, Zoet.
I play 41212 (2) ingame. (Eriksen / Sterling would be CAM)
Thanks!