Hi guys.
I've been moving my team around a bit lately and I am happy with it, but after all the posts about prime Larsson being great (and cheap) I was looking at other possibilities to fit him into my current squad, and I'm not sure which squad is the best one..
This is my current squad: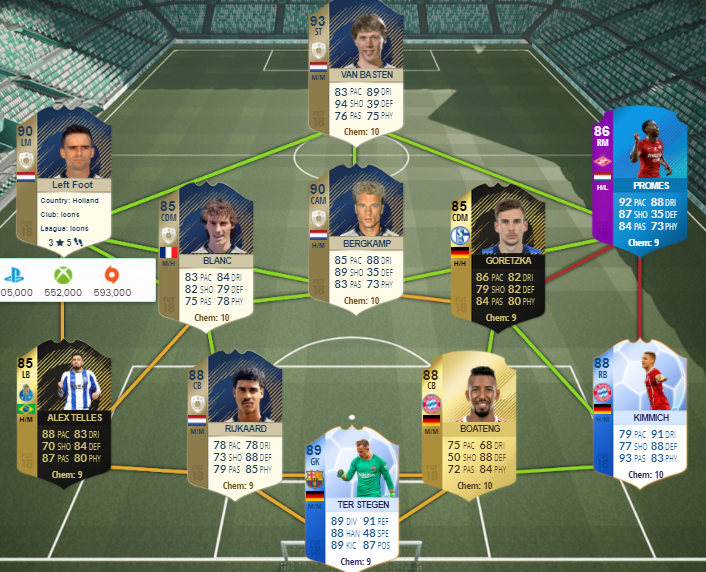 Prime MvB and Overmars are untradeable (and Promes too of course).
I am looking at these two options: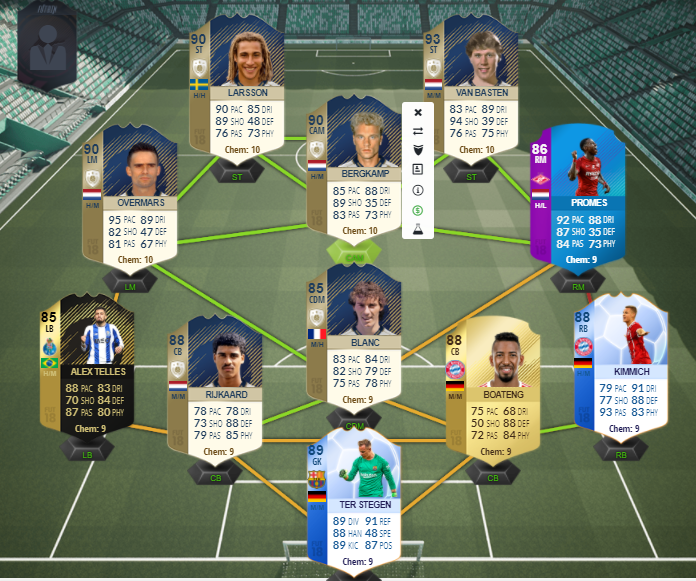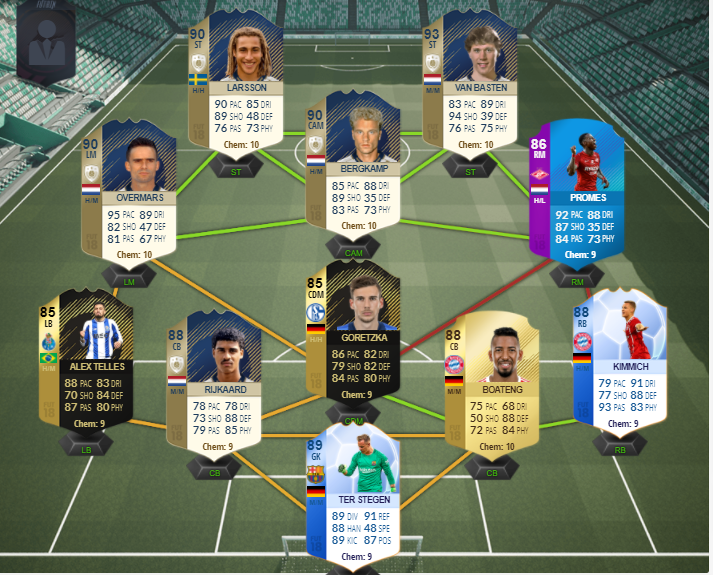 I know that the difference is minimal, but I'm still interested in some feedback whether I should change my current team, and if so which of the two new teams you would prefer!
I am open to other suggestions as well, but I do fancy all of the players in the current teams quite much, so it really has to be a game changer to switch some of the players around.
Besides the players in the team I probably have around 150k extra which I would be more than happy to put in the squad as well.
Would be great to get some advice! Thanks!