@EA_Andy
I know you (apparently) read feedback on here and now that my boy Griez receives a few more special cards I think it's time for this thread (again).
Why on earth did we get individual IF upgrades depending on a player's performance back in Fifa 11 and 12, but not anymore despite the game being much bigger now?
This is what we got back in the day when a CB scored a screamer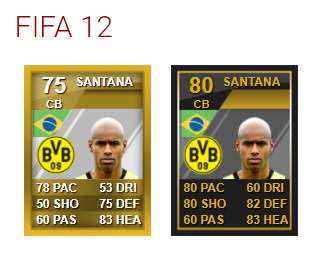 This is what we get now when a player scores FOUR goals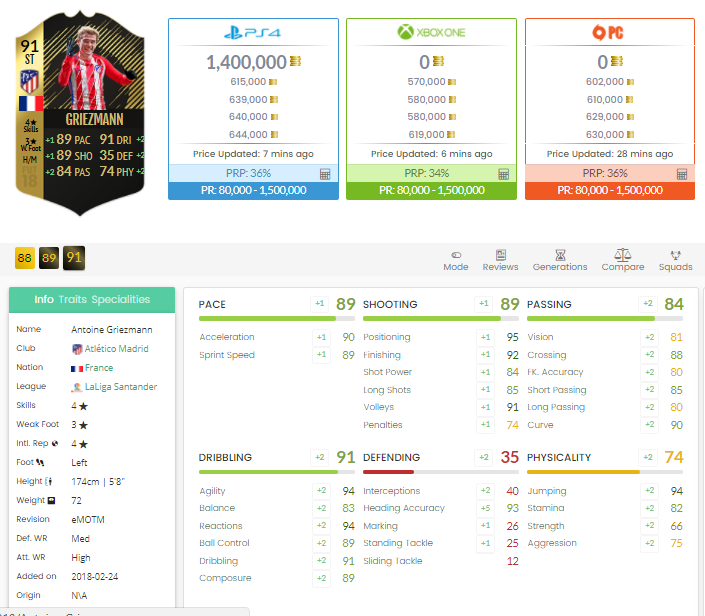 It's clearly based on a completely generic algorithm. The algorithm gave him +1 shooting and therefore all his shooting stats went up by 1. 1 finishing for scoring four goals is laughable to say the least.
There gotta be some sort of team deciding on IFs so why can't that team also give out a few more individual upgrades? It clearly was a thing in the past. I am a Griez fan so I will buy him nontheless, but why should anyone who isn't a die hard Fifa fan fire the game up again for some generic +1 upgrades?
This game needs more diversity and more interesting cards imo. This algorithm for IF upgrades might have saved someone 30mins of work per week, but it's another piece that adds to the dullness of this game atm (don't even get me started on those rating refresh cards that were close to being an insult to the community).